Himalayas Pre Wedding / Engagement Portraits – India, Kashmir, Tibet, China, Nepal, Bhutan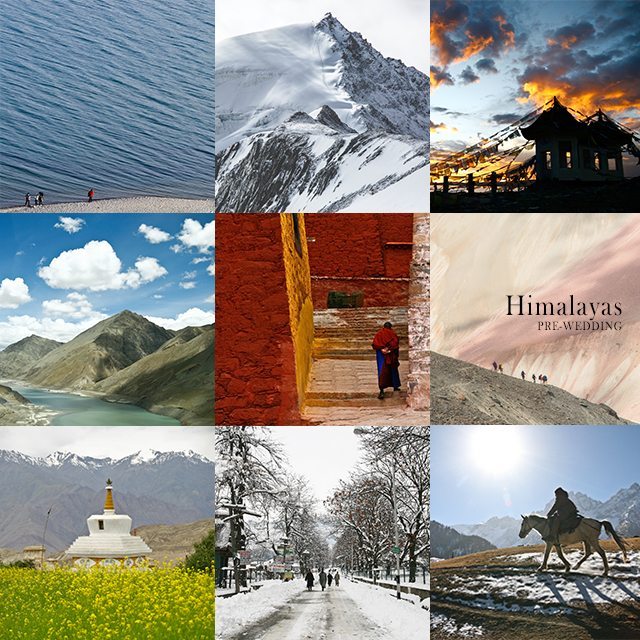 The thought of doing a pre-wedding shoot in the Himalayas is always at the back of our mind. Our deep respect and fondness for the mountains, its inhabitants, culture, and its breathtaking sceneries, are things that draw us back into its embrace time and time again.
If you love the wilderness, altitude, high mountains, mountain food, yaks, goats, sheep, pika-chew-ing on grasses, link up with us and we'll share with you more !
Let's get in touch!