Ray + Jenyce // Croatia Adventure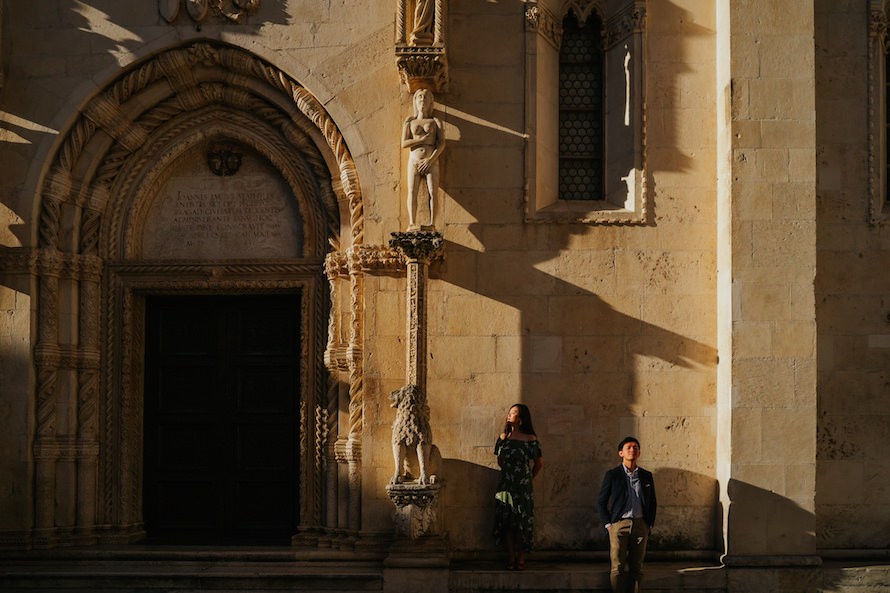 We were super ecstatic when Ray and Jenyce decided to do a post-wedding shoot in Croatia as part of their honeymoon. Captivated by the sights of Croatia ever since watching Game of Thrones, it felt really surreal to be physically there! Our fondness for this Balkan state grew as we travelled its length from Zagreb to Dubrovnik; with a detour across the sea to visit the beautiful island of Hvar. Its people, food, rugged coastline, pristine waters, acres of olive plantations, ancient towns, architectures, and sunsets along the Adriatic coast were simply mesmerising. There were times when we totally felt like the people of Kings Landing and Braavos!
What made the road trip really special was to be able to hang out with these two gentle souls, and be there to witness their nascent interactions with each other as newly weds. They were easy going, and ever thoughtful towards everyone around them. It was also really great that they were relaxed, and simply slowed down to take in the sights and sound of this country. We remember multiple instances where we sat at cafes by the sidewalk, ordered four macchiatos, chit chatted about anything under the sun, and of course the occasional beers and wines to end the day!