Roy + Florence // Nagano Springtime Adventure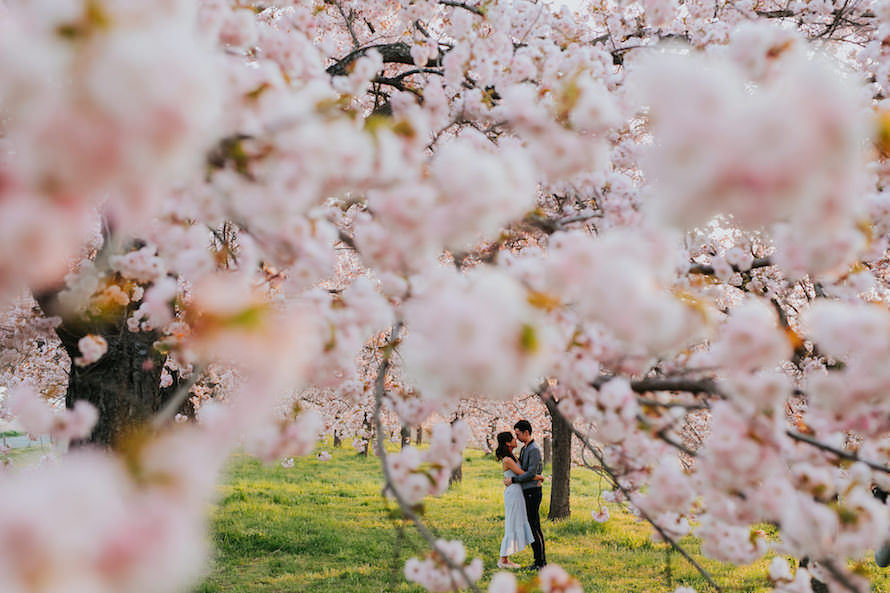 Japan is easily one of our favourite country! Its ease of getting around, warm hospitality, good food everywhere (omg we can survive just eating the array of packed food from the convenience stores dotted around the country!), and not to mention its pristine nature beauty that keep us going back.
Its challenging to predict natural occurrences, especially cherry blossoms. Even with several reliable forecasts online, its impossible to pinpoint the exact dates that the flowers will bloom. Due to warmer temperature this year, the cherry blossoms arrived a week earlier than predicted! As such, we had to shuffle the itinerary and head northwards to Nagano Prefecture.
Roy and Florence were super spontaneous and awesome to hang out with. Together with them and JL from Freyafilms, we basked under a blanket of pink and white blossoms (void of tourists, yay!), wandered through an Edo period township, and marvelled at the Kogen (Highlands) amidst the setting sun. Through the common experiences we've shared, we learnt more about them. We especially love how they enjoy bickering, and annoying each other, and how Roy always give in to Florence. As they retrospected their journey together, we got to witness the raw and tender  side of them. Such are the moments we seek to document, and reaffirm us to continue doing what we do.
P.S – Did we mention that they literally went to Japan over the weekend just to do their pre-wedding shoot due to their busy work schedules? That's how dedicated and spontaneous they are!
Videography: Freyafilms
Wedding Gown: WeddingCrafters