Jun Jie + Charmaine // Norway Campervan Adventure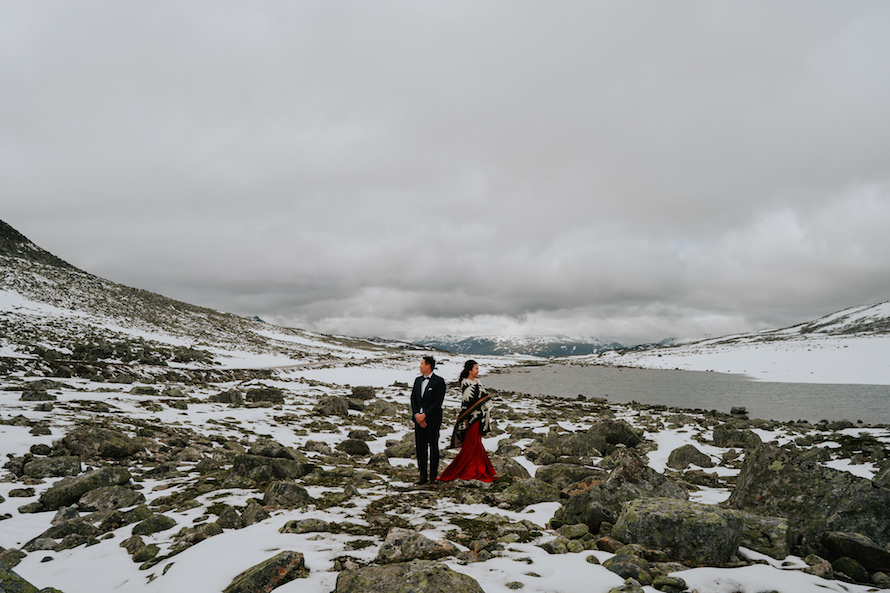 Motorhome. When Jun Jie and Charmaine told us that they'll be meandering through the Norwegian fjords in a motorhome, we just can't contain our excitement! We've always yearned to embark on a motorhome adventure, to have a roof that takes us places, and a safe haven to shelter us from the elements. We can't believe it came true!
The motorhome provided a luxurious way for us to explore the pristine outdoor (imagine being in the outdoors with comfortable bedding, gas heating, well equipped kitchen, toilet, and a shower, yes shower!), and furthermore, it gave us the flexibility to get ready for our pre wedding sessions right where we were. It was great fun sharing the same communal space with these two, indulging in all the mundane everyday things, chatting about anything under the midnight sun, watching JJ's housekeeping in action, and not to mention gobbling up all the super yummy home-cooked meals whipped up by JJ and C! Their stir fried eggs with onions, carbonara and pad thai egg noodles were some of our favourites!
We are really envious of these two, for they've always been in close proximity to each other since their teenage years. From their respective family house, they can literally say 'hi' to each other from the window! They share a lot of things in common, but one in particular is their sense of adventure.  C told us that JJ constantly reminded her to daringly live life as a great adventure, and never to lose this spirit despite how tough life can be sometimes. We couldn't agree more!