Jun He + Emily // Faroe Islands Adventure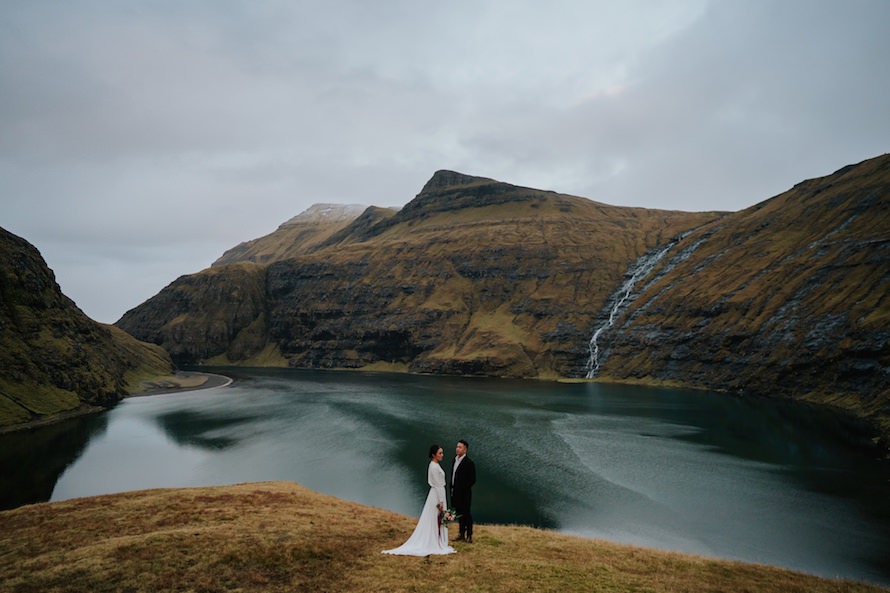 Just as we were going through the security check at Vágar airport for our flight to Copenhagen, we came upon a placard that read "Nú kann ferðin byrja" which translates to "Your next adventure starts here". This sentence left us with much afterthought, as we think back on the unforgettable few days spent in Faroe Islands with Jun He and Emily. Although it was our first visit to Faroe Islands, we felt like we've been there before. Everything in the country was new to us, yet we felt a sense of familiarity and comfort. We like how we got to places in a car, taking turns behind the wheel, sharing the same living space, and all the good conversations that ensued.
We especially love how we all embraced spontaneity, and upheld the essence of a road trip adventure in every sense of the word; be it walking from one end of Svínoy Island to the other to catch our heli ride, saying hello to all the crazy-looking-sheep along the way, exploring unplanned locations, climbing up and down random hills, changing plans due to a broken ferry, ad-hoc invitation to a local family for tea (and a secret tour of the local church at Klaksvík!) and having many a meal at nondescript places (as most places were closed for winter!).
Perhaps it is being surrounded by nature; or the thrill of exploring, and experiencing new places and things that sparked all those good feelings. Or perhaps, it was the warm and friendly Faroese culture and hospitality that made us feel we belong, or the people we journeyed with who made the journey ever sweeter. Perhaps more so, it is the culmination of it all.
It was definitely in our wildest dreams to shoot a road trip pre wedding adventure in Faroe Islands! When Jun He and Emily first approached us, they asked where we would love to go. Having listed Faroe Islands on our bucket list, they asked if we were still keen on going there. Without a doubt, we said yes! And that was how this trip materialised. We are immensely thankful for their trust in our craft, and for bearing their vulnerable selves to allow us to be a small part of their intimate adventure!
Flowers: Liz Florals