Zhi An + Chelsea // Tasmania Road Trip Adventure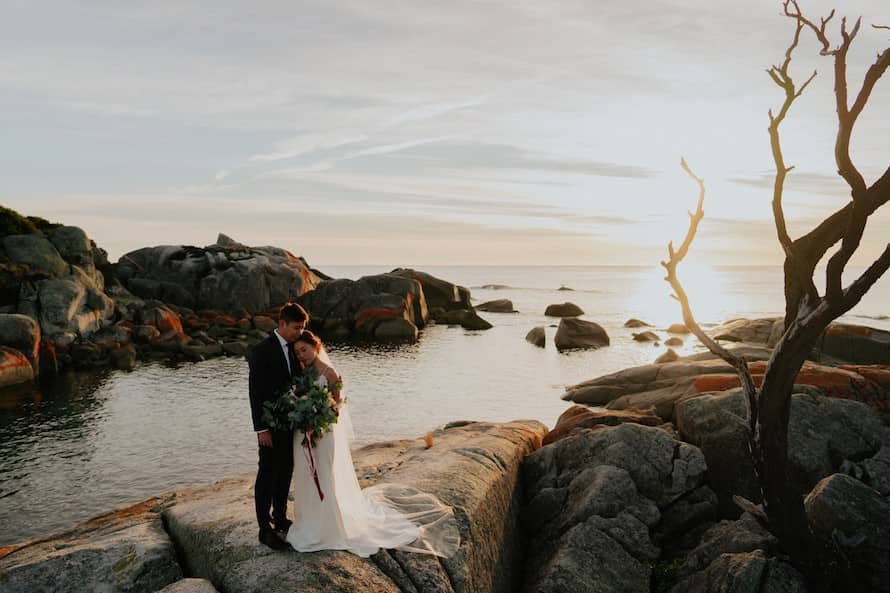 Zhi An and Chelsea are definitely no stranger to road trips, with Chelsea going on campervan road trips with her family. How cool is that! Chelsea mentioned that one of her family's go-to dish when travelling is dirty rice; a simple and easy-to-prepare dish! "Something like paella, but with paprika powder", she elaborated upon seeing our puzzled look. That description certainly got a nod of approval from our ever hungry tummies! And so, they made dirty rice one evening. The tantalising aroma of the paprika infused rice permeated the cold Tassie air as they worked their magic.
When dinner was ready, we gobbled down a copious amount of rice, and it was heavenly! Five seconds later, the spice hit our tongue's hot spot. And…… the dish turned out to be one of the spiciest rice we've ever tasted!! Sweat was dripping all over our foreheads, and our tongues were literally on fire. Even the two of them exclaimed it was beyond their usual level of heat!
Thinking that a packet of paprika powder in an Australian supermarket wouldn't be too spicy, they used almost the whole packet. Despite the intense heat, we love the dish so much, and have been making this comfort food since we got home (almost weekly!), less paprika of course!
Wedding Gown – Frieda Brides