Ruide + Elaine // Taiwan Road Trip Pre Wedding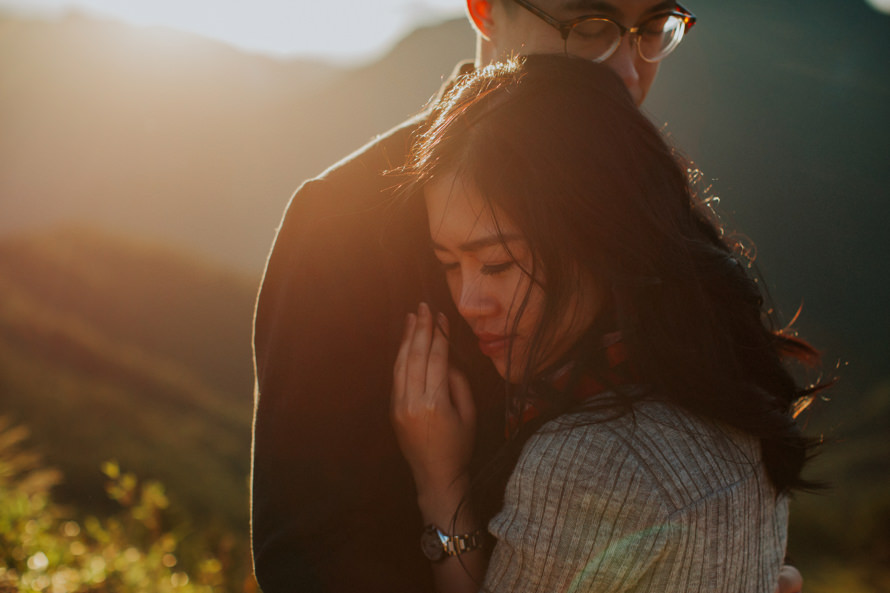 We first met Ruide and Elaine about a month ago (before the trip!) at our home studio, and not long after, we find ourselves meandering through the vast summer landscape of Taiwan with them! Even though we've never been or shot in Taiwan before, they placed complete trust and faith in us. It always excites us to shoot in new places (with a bit of research and planning of course!). We love the thrill of exploring new sights on the road and arousing our senses as we indulge in nature's beauty, along with the challenges and uncertainties that come with it.
It was great fun hanging out with these two, braving a chilly mountain sunrise and taking on the humid coastal cliffs among others. Ruide never fails to put a smile on Elaine's face, and every session with them was packed full of laughter till our stomachs hurt! Beneath these laughter also lie a beautiful and sincere love between two sweetest souls. The tender and quiet moments between them speak volumes of their devotion and affection for each other. It is truly inspiring to witness two human beings share meaningful moments together. These genuine connections are what speak to us, and make us remember why we are doing what we do.
Onwards to more adventures!