Yan Zhang + Chantal // Chiang Rai Adventure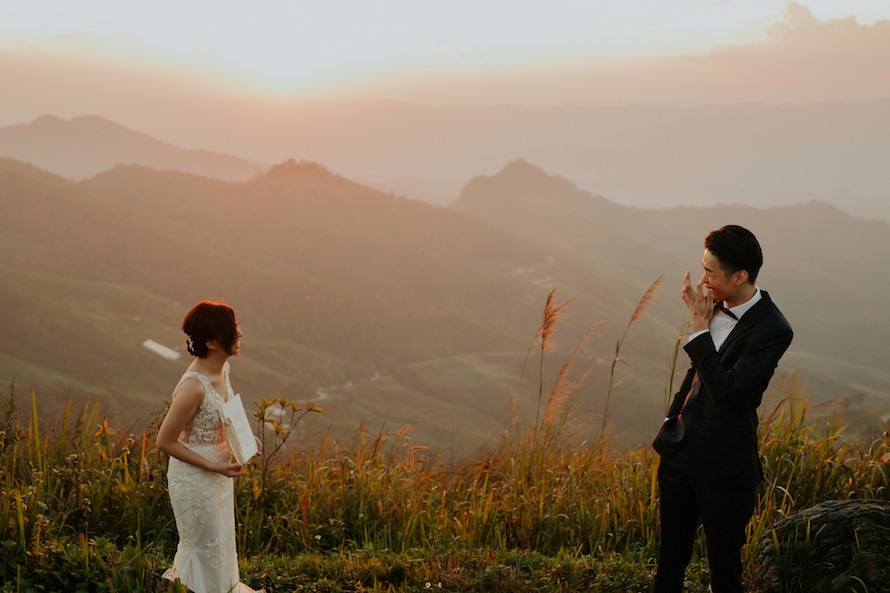 Their story is one of our favourite. These two share a beautiful history since primary school, from sitting beside each other in class, fighting for the top score in Chinese, to endless hours of phone conversations after school.
As if by a slip of fate, a thunderstorm and a missed connection drifted them apart. It was only years after that they reconnected, and 9 years on, they are still chatting hours on end, and most importantly, finding home and comfort in each other.
One significant bit of their Chiang Rai adventure, besides their intimate backyard wedding in Chantal mum's hometown, was when Chantal surprised Yan Zhang with a heartfelt proposal on a mountain top. Emotions ran high as they reaffirmed their love for each other against a backdrop of the setting sun.
Thank you both for showing us what it means to love each other as you are, and for who you are.
PS: Yan Zhang has already proposed to Chantal successfully prior to this trip so this definitely came as a surprise!
Makeup – Jas Tan (Makeup Maestro)
Wedding Gown – WeddingCrafters