Justin + Ling Zhi // Mount Fuji Road Trip Pre Wedding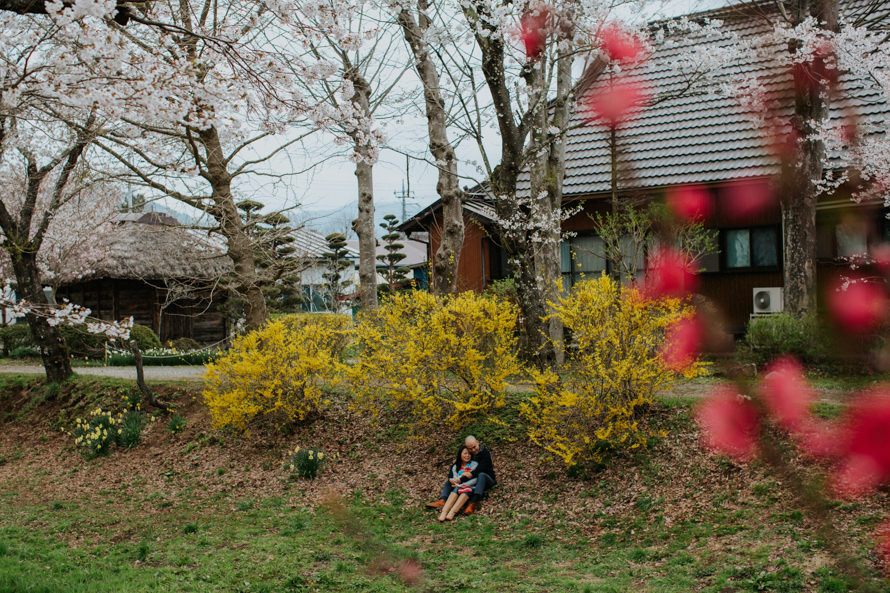 When Justin and Ling Zhi appeared at our doorstep, I was surprised to find a familiar face. Justin and I were actually in the same guitar ensemble during our JC days, and I remember him as the "pro" who sat a few seats away from me during guitar practice. We rarely spoke, and we haven't crossed each other's path ever since. The moment I saw him, I can't help but feel excited that we actually knew each other way back. It was like being transported back into the past, and finding a piece of my memory.
During the meet up, we got to know more about each other. They shared with us their love for Japanese food and culture, and that they would love to have their adventure pre wedding photography done amongst the full bloomed fuji shibazakura and tulips. We settled for the end of April based on past years' statistics. After several discussions of important details (locations, transport, lodgings, attire, etc), we were all set and ready to embark on this adventure (wheeee!)!
Nature, as it is, is hard to predict. This year, the weather changed, and all the flowers seemed to be one week off its forecasted bloom date. The fuji shibazakura just started emerging from the soil, while the tulips are still miniature like. While the initial plans didn't work out, there's always something else nature has in store for us – the sakuras were in full bloom! We changed our plans and basked in the pastel foliage of the full bloom sakuras, with Mount Fuji standing tall in its full glory. Besides exploring the Lake Kawaguchiko area, we also meandered around the charismatic old town of Oshino Hakkai, and quiet alleyways in Tokyo.
– Wei Zhen