Jun Xiong + Angeline // Bali Adventure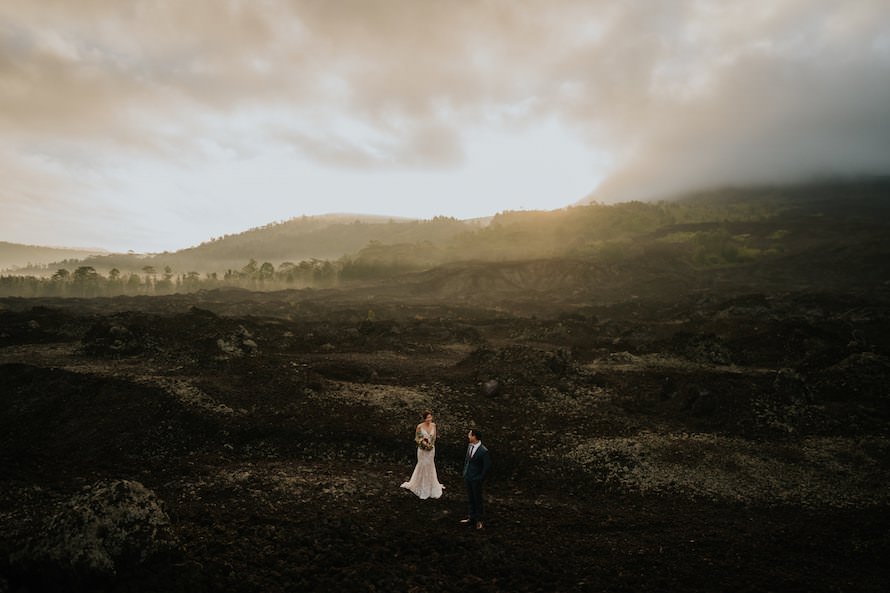 Bali conjures up images of tranquility, and lots of wide open spaces; admidst bustling streets of souvenir shops, chillax restaurants, and laid-back hipster cafes. For us, we especially love the vastness – for they are blank canvases for our imaginations to run wild, and creative juices to flow.
Imagine tall cliffs juxtaposed with the golden sunset, and the seemingly infinite Indian Ocean, moon-like landscape of the black lava fields, and countless hidden secretive waterfalls that are just so refreshing and gorgeous! When immersed in such wild and beauty, its easy for one to calm down, soak in the serenity of the surroundings, and just enjoy the company of one another without any worldly distractions.
It was definitely incredible seeing how Jun Xiong and Angeline just let their hair down, be connected with each other, and living it up in the present moment!
Wedding Gown: WeddingCrafters