Yan Zhang + Chantal // Intimate Backyard Wedding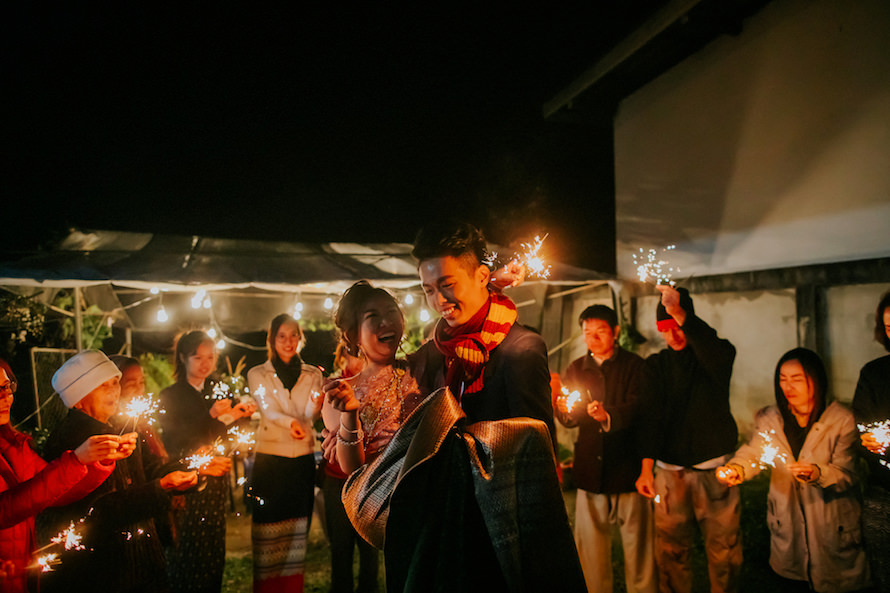 Chiang Rai holds a special place in Chantal's heart as it is her mum's hometown, and a place she visited yearly as a child. Some of her fond childhood memories includes gathering snacks from her uncle's provision shop, slurping bowls of local noodles and feeling all the warmth and love showered by her aunties and uncles.
Besides having her pre-wedding photos taken in Chiang Rai, Chantal and Yan Zhang also wanted to celebrate their union with her maternal family. Her closest friends also flew in to Chiang Rai to join in this intimate celebration.
On the morning of the wedding, everyone busied themselves with the set up and preparation. Although there were no concrete plans on where exactly it was going to be held, no specific food lists, no timeline or itinerary, everything just fell into place naturally! Her aunties and uncles coordinated every detail, from logistics, food, to decoration. It was heartwarming seeing everyone coming together, tastefully transforming the garage into a cosy intimate backyard wedding venue. Each and every dish, be it the traditional bamboo rice, sweet rice cakes, grilled chicken wings, steam fish, or chicken soup, was lovingly prepared by her relatives. The night was nothing short of amazing – great company, delicious food, lots of Chang beer, and a heartfelt speech by Chantal and Yan Zhang.
Such are the precious family ties that nothing in the world can replace. Despite the frosty temperature in Chiang Rai, our hearts felt so warm and full. Thank you Chantal and Yan Zhang for allowing us to accompany you guys on this part of your life journey, and to be able to feel a fraction of such humbling kinship and the true meaning of family.
Check out moments from their adventure pre wedding here.
Makeup – Jas Tan (Makeup Maestro)