Kaijun + Yun Zhi // Four Seasons Hotel Singapore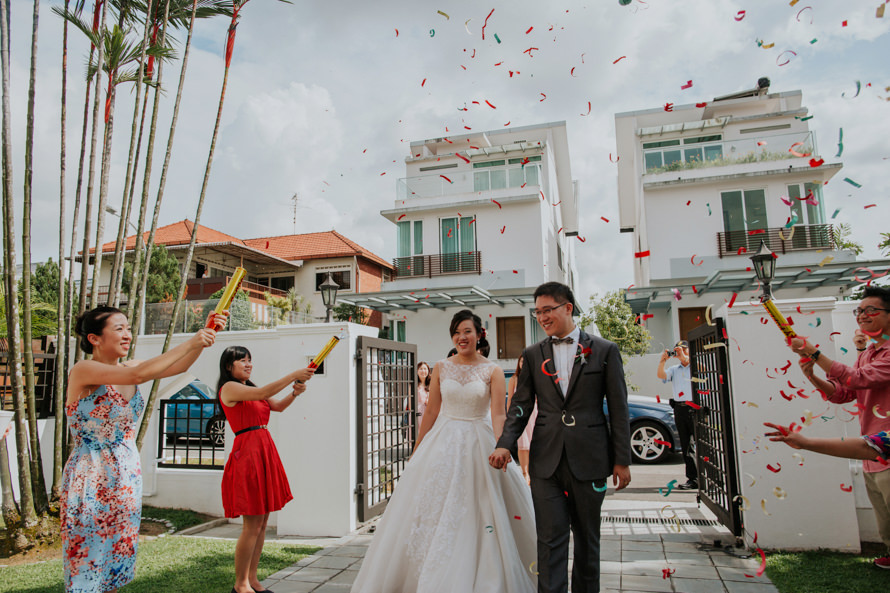 Travelling was what drew us into photography, for we love capturing the ever changing landscapes and life's beautiful and candid moments as they are. We especially like how one of our favourite photojournalist Steve McCurry describes those moments as 'unguarded moments', when people are at their most unselfconscious and natural self. These are the kind of images that we believe speaks for itself and tells more than the story behind them.
8 years on, we are still embracing such dynamic spontaneity and draws a parallel to the way we document weddings. Wedding days are a multitude of festivities and celebration, filled with unscripted moments and a whole spectrum of raw emotions throughout the day. We very much love seeking out those fleeting moments that encapsulates the emotions behind them; moments that resonate the rhythm of the wedding day, moments that stir our hearts, and evoke the feels.
Kaijun and Yun Zhi's wedding is definitely one of the weddings that we can fondly recall, not for its elaborate styling or decor, but their love for each other and their families that took centerstage. We remember the early morning on their wedding day as our eyes welled up behind our cameras, not once but many times, witnessing the tender moments between this sentimental pair and their parents. Those precious moments spoke right through to us, and reminding us how delicate yet beautiful kinship is. The years of selflessness and unuttered love often goes unnoticed, behind the daily grind. Void of words, the emotions flow. These, to us, are definitely some of life's most beautiful unguarded moments.