A + C // Da Paolo Wedding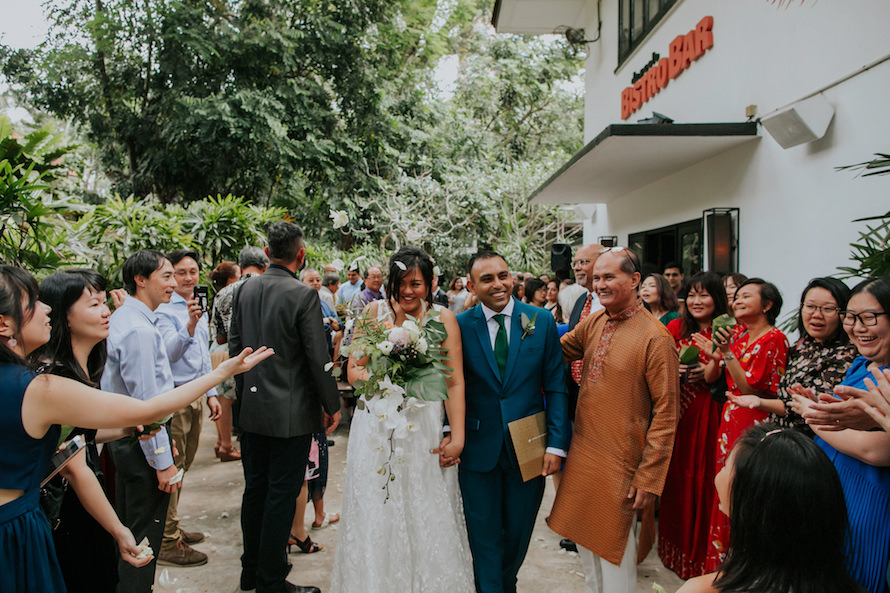 Music, fun, love and joy were some of the things that took centerstage during A & C's intimate wedding celebration. We have never seen wedding guests (read: their families and folks were so musically talented!) coming together to play, strum, sing and dance to such unstructured harmony. The whole mood of the celebration was just so festive and lively, and it was hard not to groove along to it! C even prepared a surprise for A, serenading the crowd with her beautiful voice.
Everyone was truly being themselves, immersed in the moments fully, and to their hearts' content. We certainly enjoyed every bit of their celebration, and our hearts couldn't be any fuller!
Wedding Cake: Sarah's Loft