Ethan + Ingrid // Botanico Wedding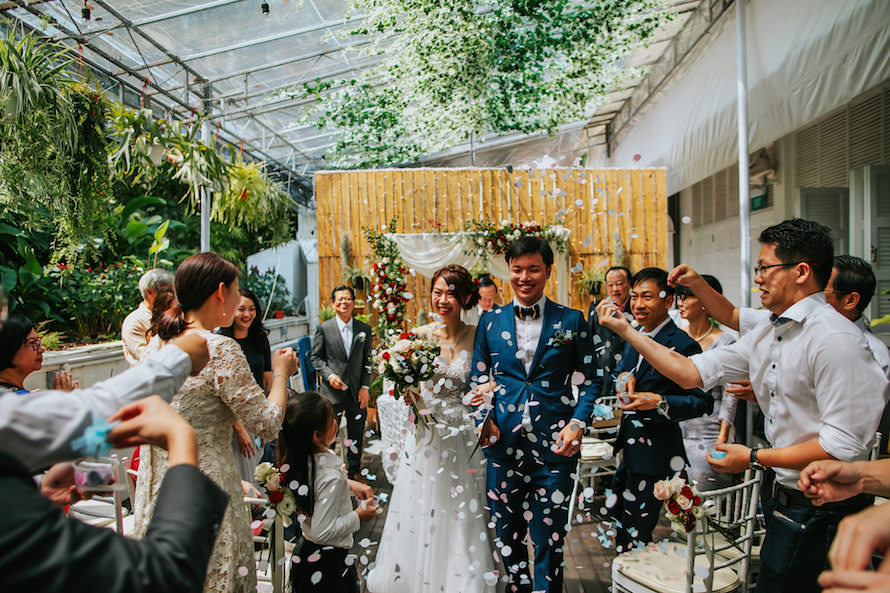 It was nice to be back at Botanico after a springtime botanical styled shoot done with them a while back!  This time, we got to document a wedding celebration between two gentlest souls – Ethan and Ingrid. Their genial and sincere demeanour towards each other and their loved ones speak great volumes of them.
It is always awesome and refreshing when couples take a laid-back approach to their celebration; and truly soak in the celebration with their dearest. We especially love how they cracked up in laughers and let their emotions flow without reservation throughout the day!
Venue: Botanico at The Garage
Wedding Gown: Amanda Lee Weddings
Makeup and Hair: Makeup Maestro
Cake: Sarah's Loft
Wedding Ring: Ling Jewellery