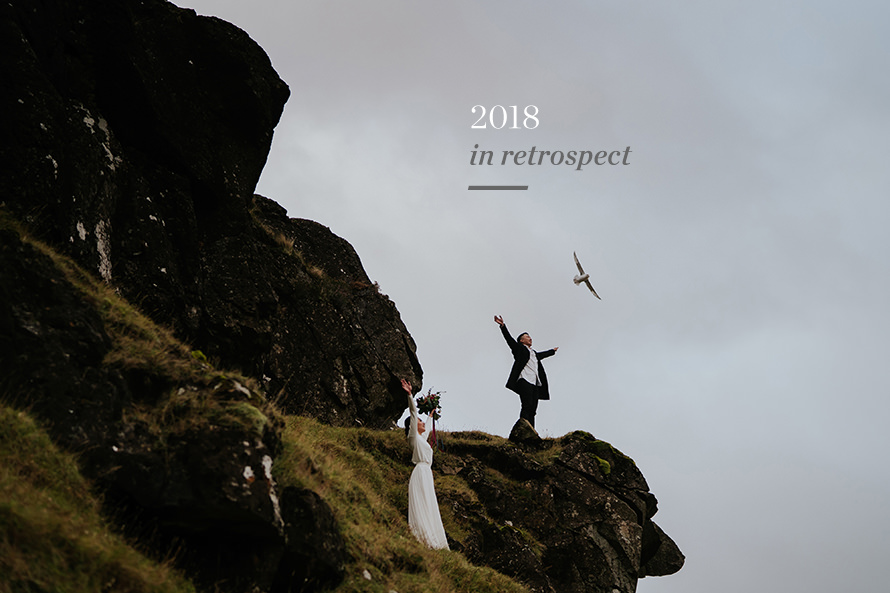 2018 came in a flash, and before we knew, it was 2019. Having deliberated on a review of 2017 for too long till the year came to a close, we made a promise to ourselves to do a review of 2018; a thorough one.
Twenty eighteen had definitely been one heck of an adventure for us. As the momentum of the year end wedding season slowed, we dedicated time looking back on the year. The year unfolded in a mysterious way of sorts, bringing us through unforgettable adventures with all our couples, peers and folks. We wandered a little more, experimented a little more, laughed and teared a lot more, and learnt about ourselves even more.
As we went through the photos, we were momentarily transported back to each and every wedding/adventure. We remember all the vivid times spent with each couple, the conversations we had, and the feeling of just being there. We were overwhelmed with all the emotions, interspersed with much after thoughts. Moments of joy and excitement energized our souls, while those emotional moments tugged at our heart strings. We could feel all the feelings in each photo, as if we were there again.
At the end, we actually felt pretty exhausted, but our hearts full. It was as though we've been through all these weddings/adventures at one go. Nevertheless, it was definitely liberating, and worth every minute. For this is not just a beautiful summary, but a process of introspection, retrospection, affirming our beliefs in the things we do, and loving what we do more than ever. We look forward to what 2019 might hold for us, and we will be there to embrace every single moment!
*Throwback to 2016 // in retrospect.
VAR – Varmá