Joshua + Susan // Faroe Islands Road Trip Adventure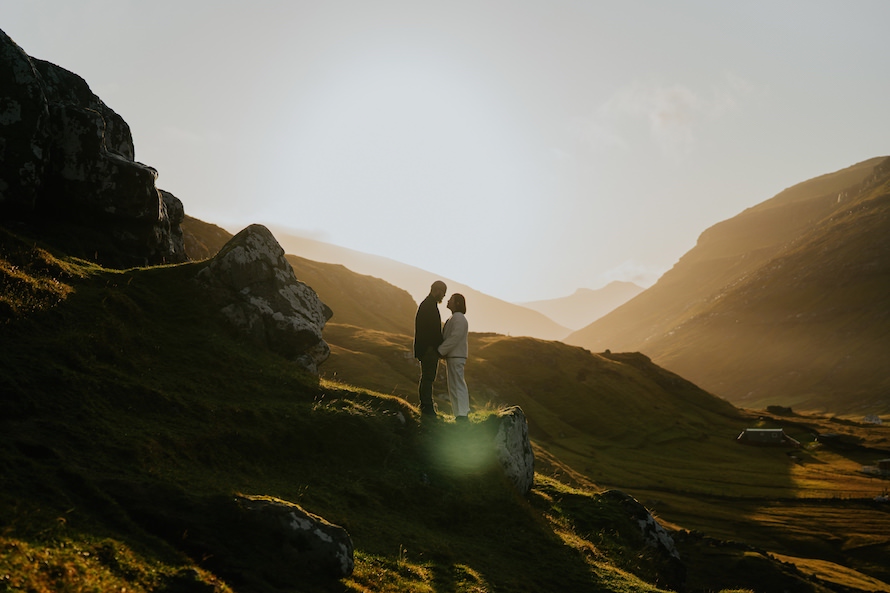 The Faroe Islands has its own way of charming people. It was our second time there, yet it amazes us no less. We hadn't realised how special it was to us, until we spotted the familiar Faroese landscape through the small window of the aircraft as we touched down.
The reality of being there rekindled the emotional attachment we never thought we had. As if like magic, the feeling of it all came back. We instantly felt a a sense of connectedness to this remote land, its wild charm, and its facets of nature.
And we can finally understand why some people return to this archipelago, year after year, or even build a house, and settle there. Perhaps some day, one day, we could do the same 😛 Even Joshua and Susan said that they'll definitely revisit this special place during their anniversaries!