Brandon + Sihui // Saksun Adventure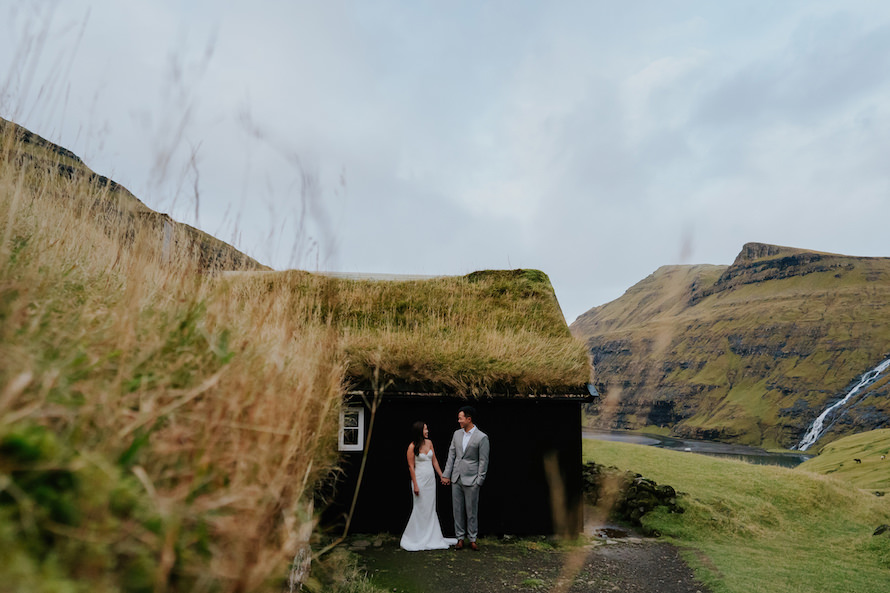 Can't be more grateful to have explored the wild Faroes with these two troopers despite the less than ideal weather.
We remember that stormy day at the waterfall, and how these two were super game on to brave the crazy wind and rain. Their positive and unwavering spirit in the rainstorm spell certainly speak volumes about them. And not to mention their chillax demeanour even when we had to swap a heli ride to a remote island for a ferry ride to another island due to foul weather.
Such are the elements and unpredictabilities when doing a destination prewedding adventure! It sure makes the journey and memories sweeter to reminisce on those warm cuddly nights ahead!
Wedding Gown Wedding Crafters