L + C // Abandoned Warehouse Adventure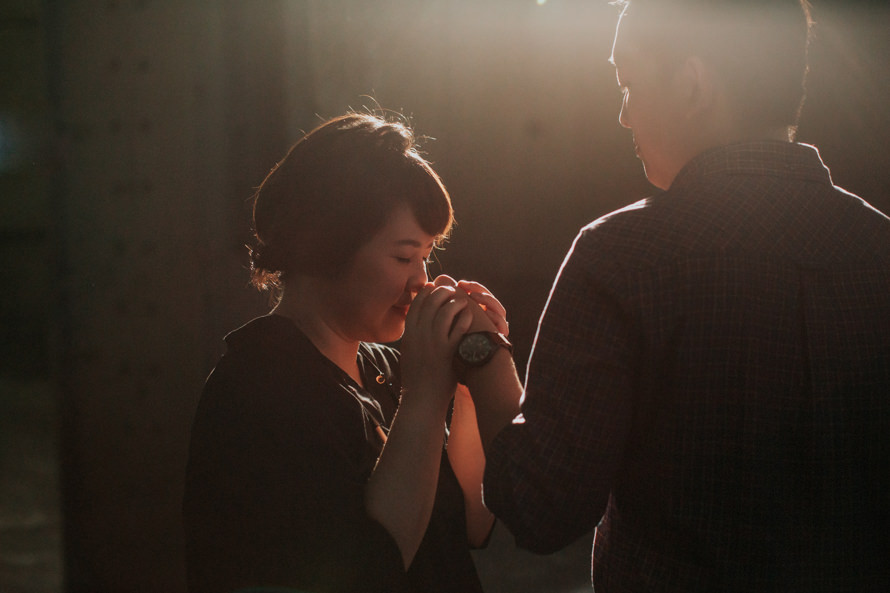 There's something mysterious and compelling about abandoned places. Since our abandoned fish farm adventure together, Liang Hao and Cindy brought us on another adventure – this time to an abandoned warehouse. We felt like we were part of the Secret Seven, the book series by Enid Blyton we indulged in as kids; investigating mysteries and finding clues! The adrenaline pumping moments as we step into the unknown, watching the light creep in ever so gently, and listening to our footsteps echoing in the emptiness, felt really surreal.
Void of distractions, it was all about the connections between them, instilled with the sense of exploration and adventure they always have. It was a really good adventure pre wedding session with them, exploring around, letting the evening light work its magic, and guiding us along. We just can't get enough of exploring abandoned places like this!