Derrick + Lynn // Abandoned Sports Complex Adventure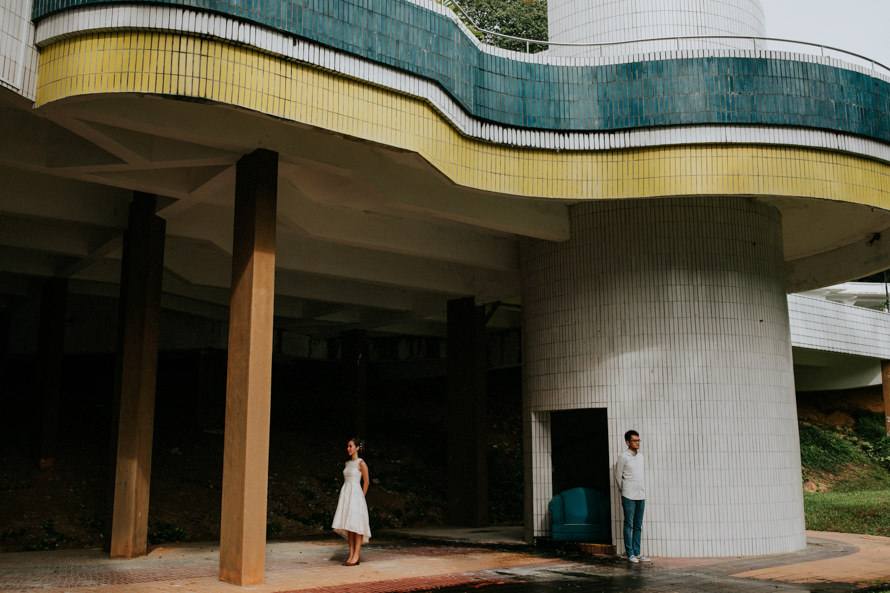 Although Derrick and Lynn went to the same JC and university, they were always the stranger who has yet to meet. They shared with us their many missed connections, which they find hilarious reminiscing about. Just like a twist of fate, they even attended many similar concerts, and gatherings, but with different groups of people. They were literally so near, and yet so far; just like how Lynn mentioned, they were neighbouring planets on different orbits.
Finally, through an awkward 'mishap' at a party, they met. And the rest were history.
They share many things in common, from their love of theatrical plays, music, whiskey to trivia quiz nights. And also, their love for exploration was what led us to an abandoned sports complex for their adventure pre-wedding photography. During the session with them, we asked them some trivia geography questions (we google-ed for some!), and as you've guessed it, they got it correct! We can never get enough of their dynamism and openness to our ideas. Their fun, introspective and reflective selves bode well, for we've seen how well connected they are through the various activities done during the session. We are really glad that they've let us into a glimpse of their world together, and we can't wait to document their wedding celebration later part of the year!