Ronald + Josephine // Singapore Pre Wedding Photography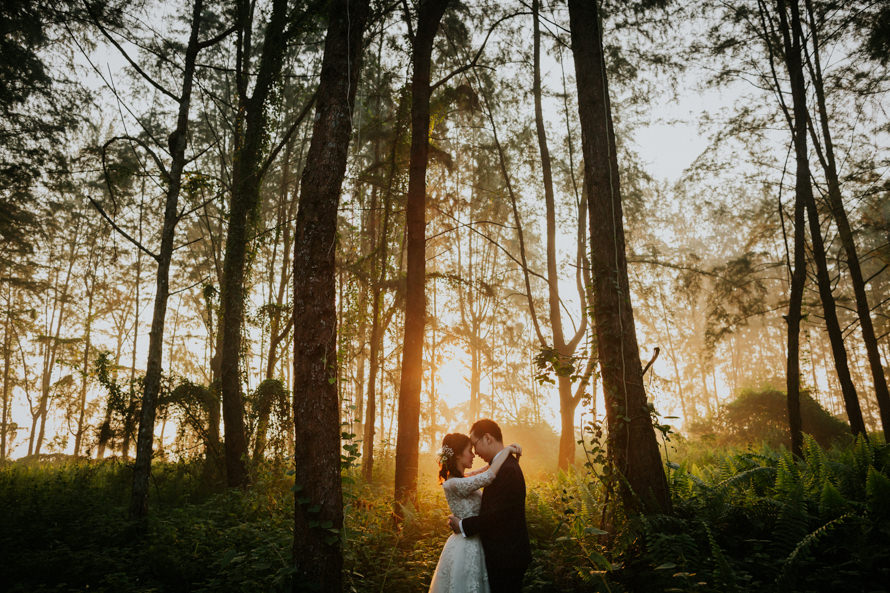 Ronald and Josephine have known each other for a long time, way back since primary school. To us, it is such an amazing thing to be able to witness and accompany each other through life's milestones together. During our meet up with them, they told us that they are pretty shy, and worried about posing for photos during their photo shoot. During the session, we were glad that they've left their initial "fears" behind, for they showed us so much of themselves, and as a couple.
Through the various play activities and interactions, they were totally connected with one other! Their tender touches, gentle smiles that showed from time to time, sincere gazes at each other, and soft laughters, are what makes them who they are, together. Nothing beats spending time with two sweetest humans in the quiet nature, watching them enjoy their day out together.