Kevin + Yi Fang // InterContinental Wedding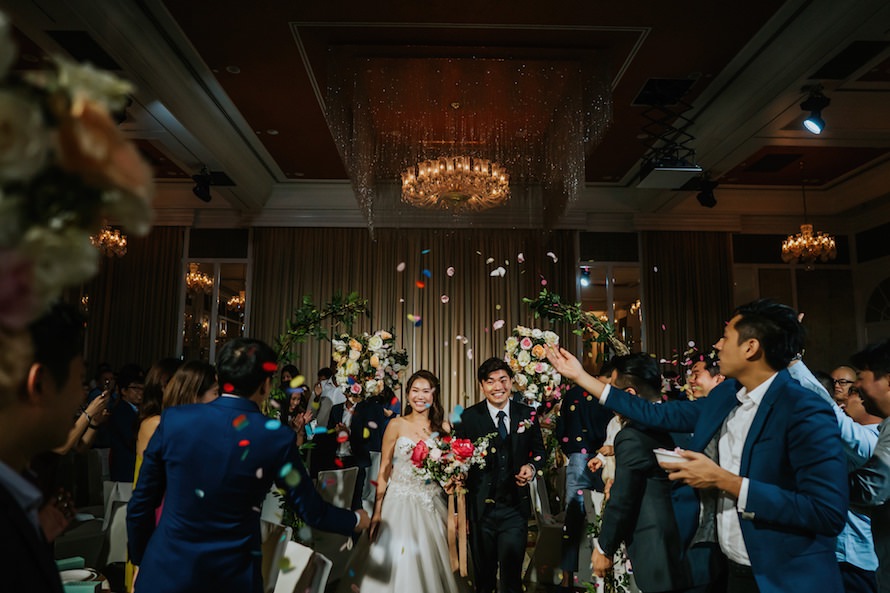 There is a Chinese proverb which says, "An invisible red thread connects those who are destined to meet, regardless of time, place, or circumstance. The thread may stretch or tangle, but will never break."
After interacting, and hearing stories from couples whom we have the chance of meeting, its hard for us not to believe in fate. This intangible, four letter word certainly work its magic in mysterious ways.
Kevin is Yi Fang's senior, and they met each other during her freshman year. They remained as acquaintances for years before a common friend ignited, and sparked off their interest for each other. As fate would have it, they hit if off, and the rest is history.
On their wedding day at InterContinental Singapore, they had one of the biggest bridal party we've seen! 15 groomsmen, and 8 bridesmaids to be exact. Their energy level was impeccable, ensuing abundant jokes, and laughters throughout the day. You can certainly guess how their outdoor bridal party photography session went!
Wedding Venue: InterContinental Singapore 
Videography: Rekord Haus
MUA: Sasa de Maquillage
Wedding Gown: Silhouette The Atelier
Flowers: Bloomen
Wedding Singer: MXGX