Joshua + Faith // Empress Wedding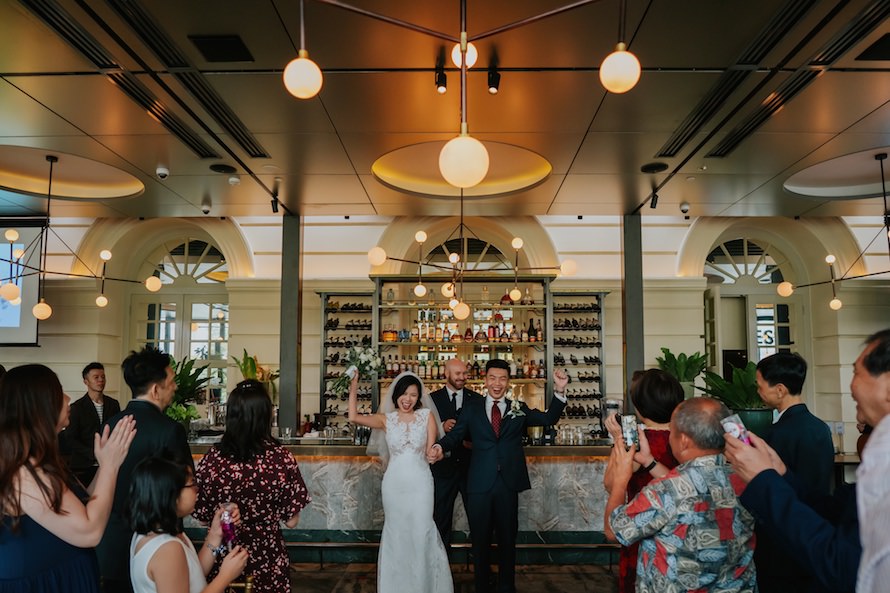 Do you remember the first time you met your soulmate? The where, the when, and that strong sense of feeling. And the whirlwind of energy that seems to cast a spotlight on that special someone; your heart beckons. Life works in mystery, and soulmate presents themselves in the most unpredictable manner, most often catching us by surprise.
Joshua first caught eye of Faith in church, and was attracted to her positivity, outgoing and bubbly persona. In his word, "where ever Faith goes, she becomes the life of the party". His feeling for her was strong, and he set his mind to develop this friendship further. The opportunity came when they went on a mission trip to Cambodia together. During the trip, Joshua was the team's media guy, and he took the chance to recruit Faith as an interviewee for his video project. In return, Joshua would treat her to pancakes. As simple as it sounds, that's how their story began!
Their wedding celebration at Empress was one filled with lots of warmth and love. We can't be happier for them, watching them commit to each other with so much dedication. Coming from a closely knitted family (especially Faith who has 4 sisters!), it was so much joy listening to their heartfelt and emotional speeches. We are really thankful to be there, to witness such an intimate celebration of love, kinship, and friendship.
Wedding Gown: WeddingCrafters