Asher + Hui Min // Empress at ACM Wedding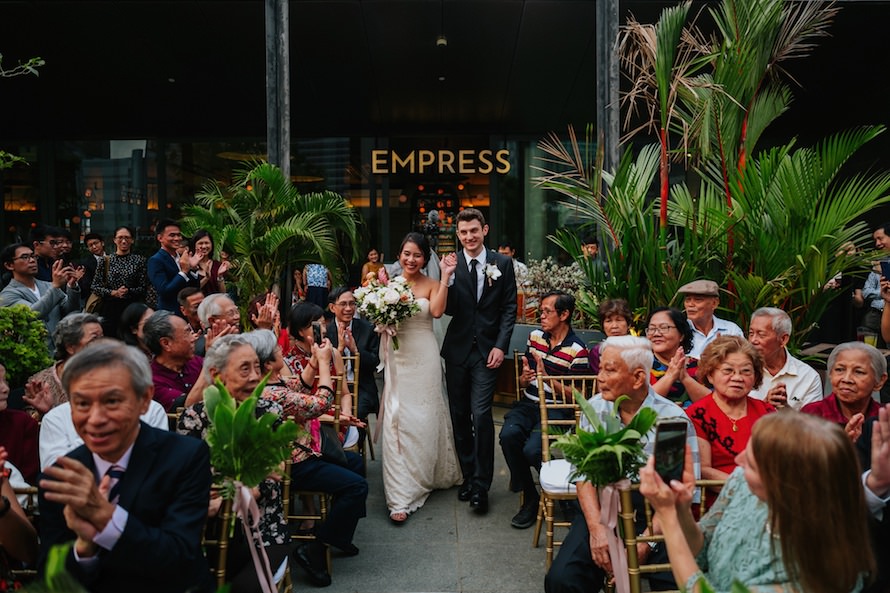 Asher and Hui Min are such sweet humans to be with.  He claims to be the shy one, and she's the talkative one. However, when we met them in person after our Skype session, both of them were actually quite chatty. A trivial fact about them: both of them have different recollection of who asked each other out first; Asher insisted that Hui Min asked him out for lunch first, but Hui Min denied!
As they both reside in the States, they decided to host an intimate wedding celebration in Singapore with Hui Min's closest relatives and friends. They wanted to celebrate their (dearest) roles in their lives, and to catch up with them all.
When we first step foot in Hui Min's house, we were swarmed by the immense warmth and cheerful persona of her family. Her parents were really helpful, and even initiated a role-play for veiling; simulating the different possible angles for us. It was pretty hilarious seeing them offering tea (in place of the veil) to each other, and changing directions like clockwork! Right after Hui Min put on her wedding gown, her dad proudly took out a drawing done by her when she was 5. It was a minimal piece of drawing, with the words "I Love Dad". For her dad to keep this drawing after so many years, goes to show how much he treasure it. That kind of love in the family undoubtedly warms our hearts.
Videography: Back Alley Creations
Makeup and Hairdo: iheartblooms
Flowers: O'hara Weddings