Brian + Sharyn // Andaz Garden Studio Wedding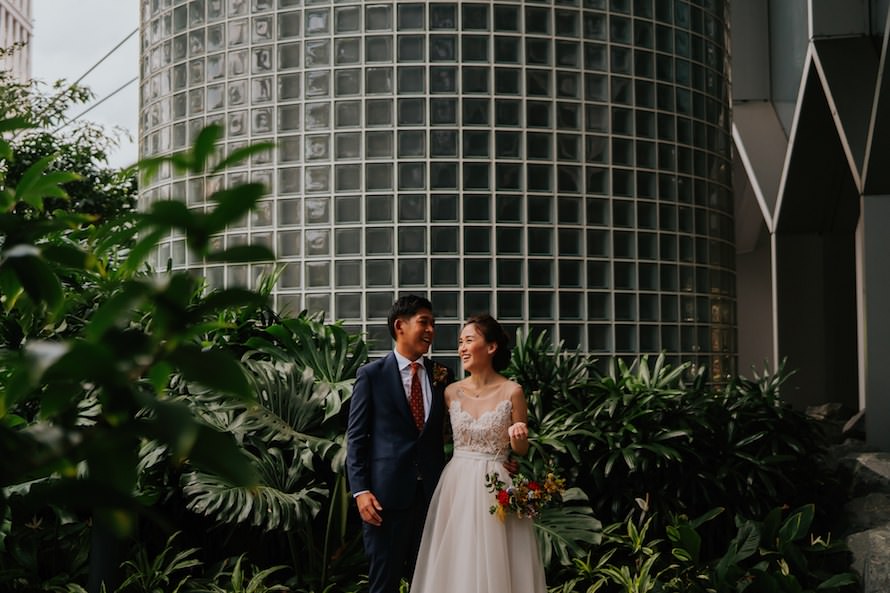 Its funny how at times we seem to be able to gauge a person's personality based on the music they listen to. Well, maybe it's based purely on stereotypes, and our personal observations, but when fused with gut feel, we can say that these sentiments can be about right. Brian and Sharyn's first conversation was about their favourite John Mayer songs. And ever since, their many adventures together were centered on music gigs/festivals (read: Radio Head and Rolling Stones!), vinyls, comics, and toys. When couples collect the same stuffs, enjoy pop, rock, soul, country kind of music, it sure reflect much about them!
Their wedding celebration at Andaz was about being cozy, intimate, and fun! If there is one word of advice that we took away from their wedding, it should probably be one from Sharyn's mum (who might have one too many before the speeches!). In her tipsy but stoic voice, she said: "Buy a fish tank (with fishes) if your baby is hard to soothe! So your baby can calm down and watch the fishes swim." Their guests crackled, and burst out in laughter, probably at her semi-drunk, yet sincere words of advice. We can't help but joined in too!
Wedding Venue: Andaz Singapore
Makeup and Hair: Gingerlynette Leong | Kenneth Ong Hair
Styling: Wulala!