Jun He + Emily // White Rabbit Wedding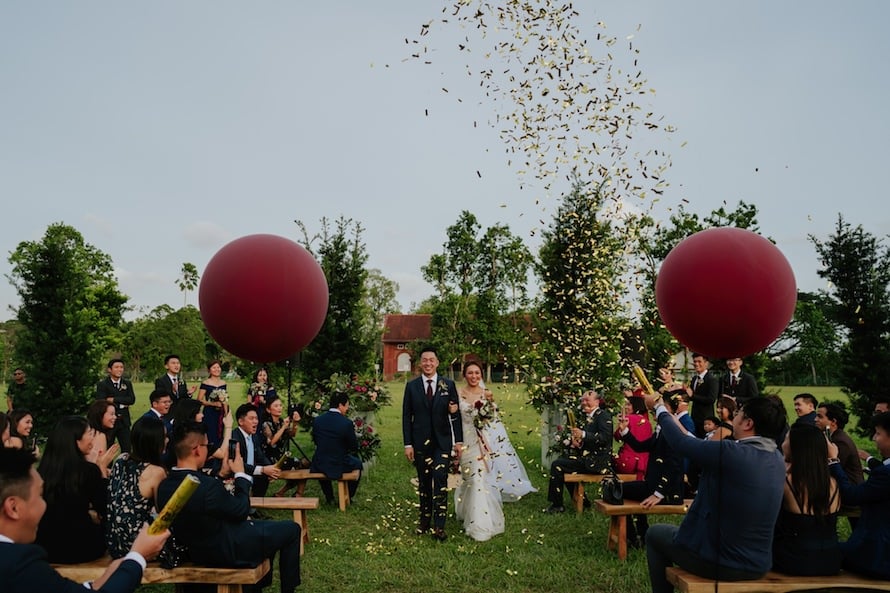 Jun He and Emily are easily one of the nicest couple to hang out with. The road trip we embarked with them, just 2 months before their wedding was a blast – more moments here! Over the course of that few days, we've definitely gotten to know them better, and how precious was it, to be able to witness their silly, serious and emotional selves together.
Their celebration at White Rabbit was one filled with so much love, and intimacy. Right down from their solemnization, games to speeches, everything seemed to be supercharged with so much euphoria.
When Emily walked through the lawn, and onward to the aisle with her dad, we could not help but noticed Jun He's look of anticipation and nervousness all rolled into one. Jun He came across to us as a confident, and composed person. But we reckon during such an important moment in one's life, your feeling is your guide. This is, the moment.
We love how wedding days are full of unscripted moments like these. Moments that tell the day, moments that show emotions, moments that show you as you are, and moments spent with your dearest. At the end of the day, these are the defining moments that matter, and these are the memories of a chapter of your lives together.
It was indeed our pleasure documenting their wedding, soaking in all the feels, and getting all pumped up as well!
Wedding Venue The White Rabbit
Wedding Gown Caramel and Co.
Makeup and Hairstyling Makeup Maestro
Styling Wulala!
Flowers Liz Florals
Rings Liv Lov Jewelry
Videography PPairscollective