Matthias + Denise // Min Jiang Dempsey Wedding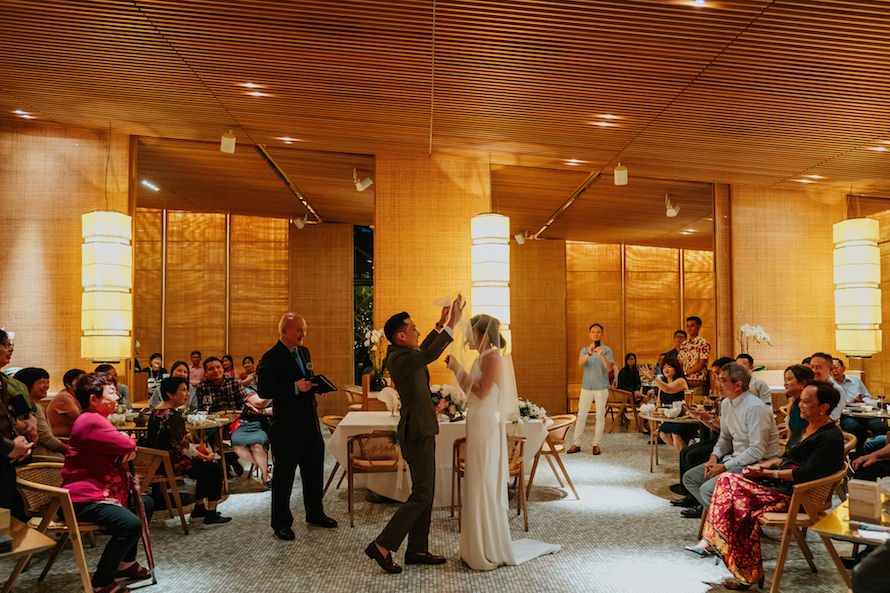 These two are some of the nicest people around, although they describe themselves as equally stubborn and egoistic; which are the precursors to their couple bickers (haha!). Aside from these, they have such complementary personalities, that you can associate them as the inseparable Yin and Yang for each other!
Matthias and Denise see their wedding as a way to honour their parents' innumerable sacrifices, and unconditional love in bringing them up. After witnessing their entire day unfold right before our eyes, we feel that their heart-felt intention runs deeper than that. And it gave meaning to the proverbial by Beau Taplin, "Family is something that runs deeper than blood—nothing so trivial as a shared surname or facial feature, but this bone-deep sense that you have an anchor here in the world, no matter how far you may feel you have drifted off course."
Behind all the smiles, hugs, kisses, and conversation, we see a close-knit family with such a long-standing history. This good vibe went on through the night, and do you know, they actually weaved in a BINGO session for their guests, and everyone loved it so much!
On a side note, it was the first time we stepped foot in Min Jiang since they shifted from Rochester to Dempsey. Other than its façade, decor and location, everything else remains the same. The staff were still very warm, and even remembered us from shooting past weddings at their old ground!
Wedding Venue Min Jiang Dempsey
Gown Alerisa
Makeup and Hairdo Makeup Maestro