Jasper + Poh Hoon // Sinfonia Ristorante Wedding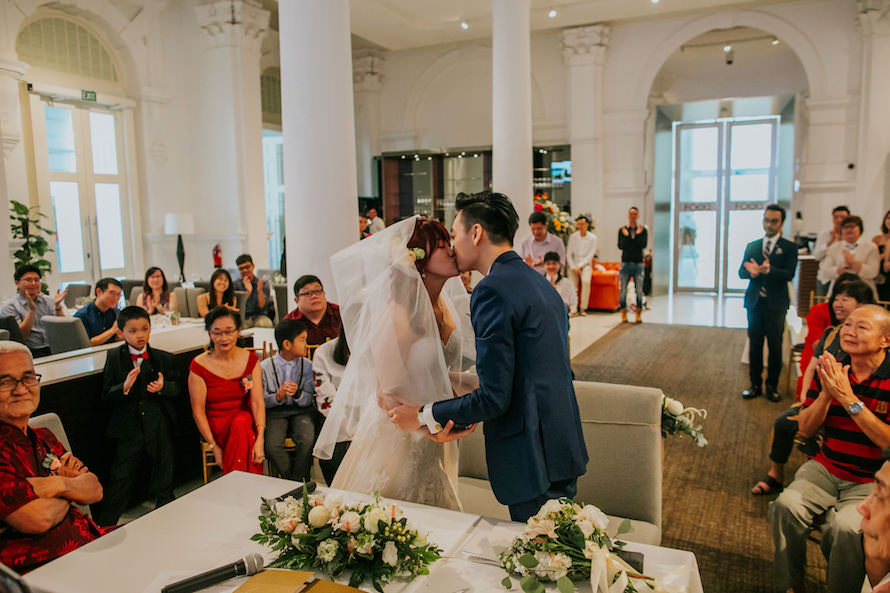 Yay to this pair of rock climbers 'sticking it' together, allez!
Jasper and Poh Hoon chose Sinfonia Ristorante at Victoria Concert Hall (previously known as F'OOD by David Oldani) for their intimate wedding celebration. We like how chill they were, and its really true that if you slow things down, you'll be able to appreciate and enjoy it fully. Weddings to us, are very personal and special milestones that a couples go through together. It is a culmination of life's adventures together, love, values, kinship, friendship, and so much more. And for us to be able to witness and partake in their joy, makes us feel special too!
We know we've mentioned umpteen times, but it never fails to warm our heart every time we get to witness strong family ties. Every tear, touch, look, emotional moment gets to us, just like gentle overlapping waves.