Henry and Yang Wei // Nosh Wedding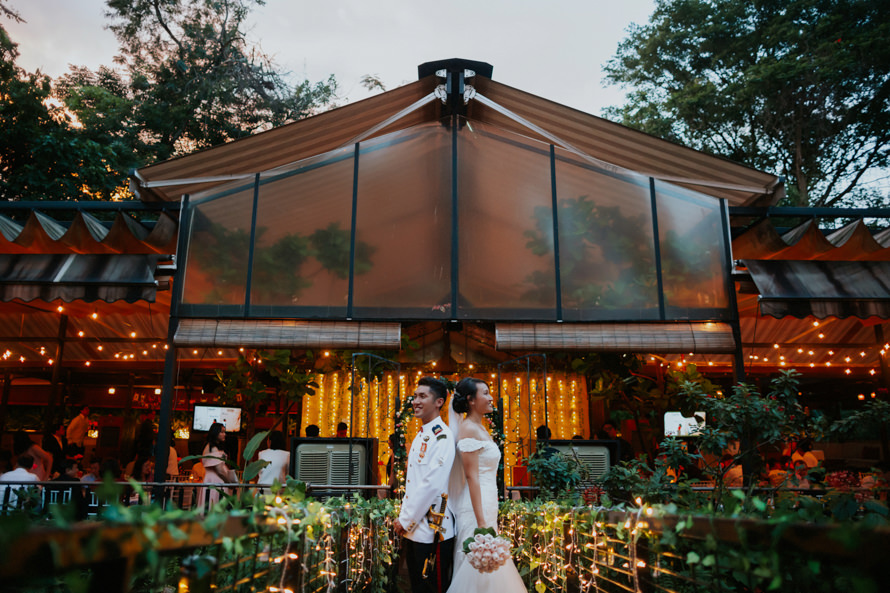 Loving everything about this beautiful wedding at Nosh – lovely souls, handwritten vows, DIY decor and setup by friends, moving speeches, lots of conversations, tears and laughter and the list goes on.
It was a definitely heartwarming moment for Henry as Yang Wei walked down the aisle to the melodic tunes of his dad's violin rendition of Canon in D. The sense of elation in Henry's eyes, intertwined with the bliss and joy radiating from everyone present were just so infectious and beautiful. We were also deeply moved when Yang Wei presented Henry with a surprise video of their adventures together, coupled with the tunes she played on her ukulele. Little did she know, Henry also prepared a surprise for her – a heartfelt rendition of Ed Sheeran's Photograph (we love that song sooo much!).
Such are the weddings we love – intimate and filled with so much personalities, strong kinship and friendship bonds.
Wedding Venue: Nosh
Videography: Rekordhaus
Wedding Gown: Kleid Gown & Co.
Makeup and Hair: Yann @ The Make Up Room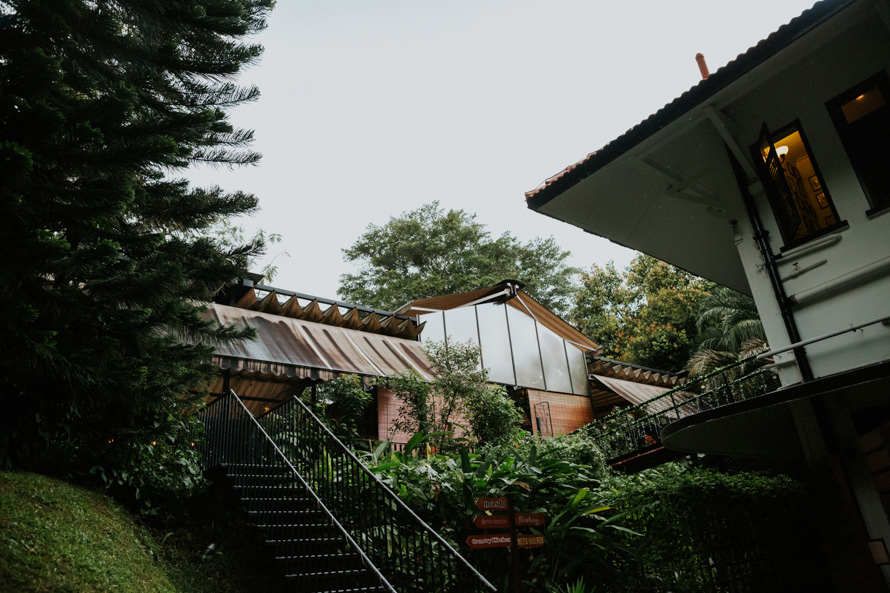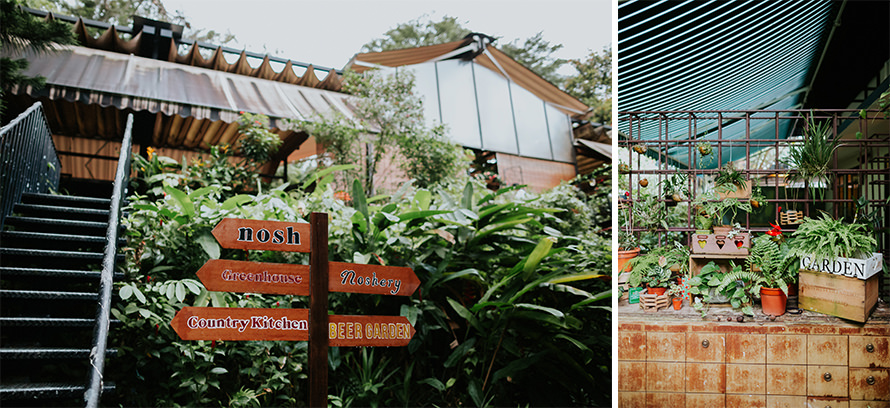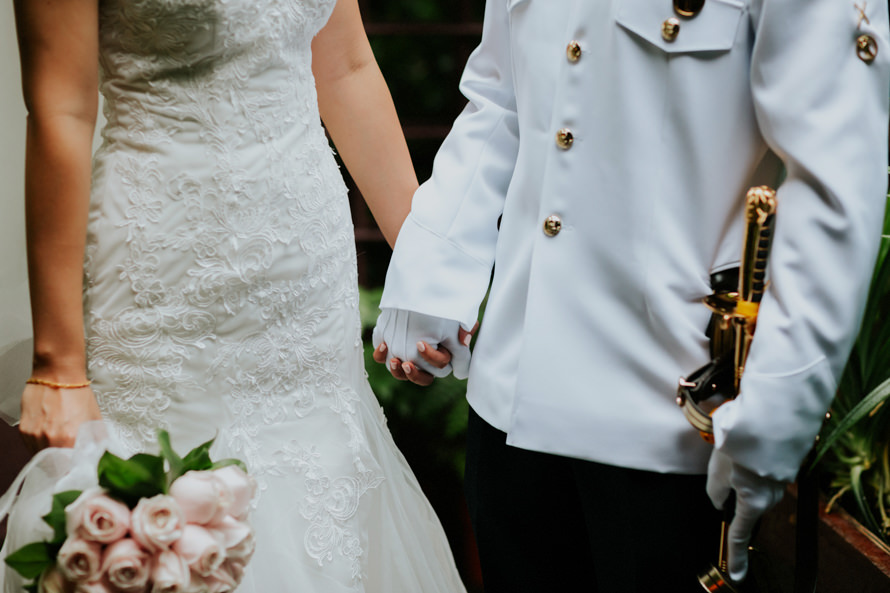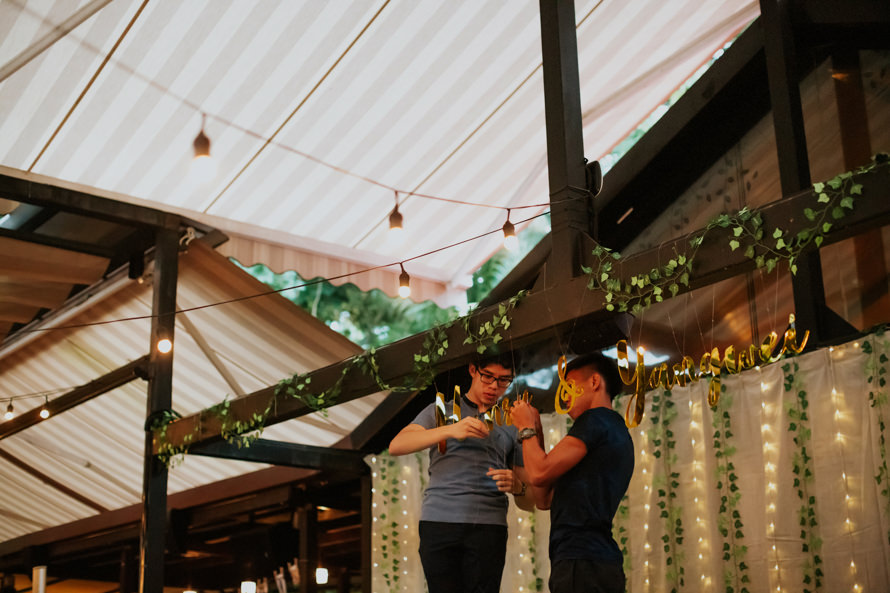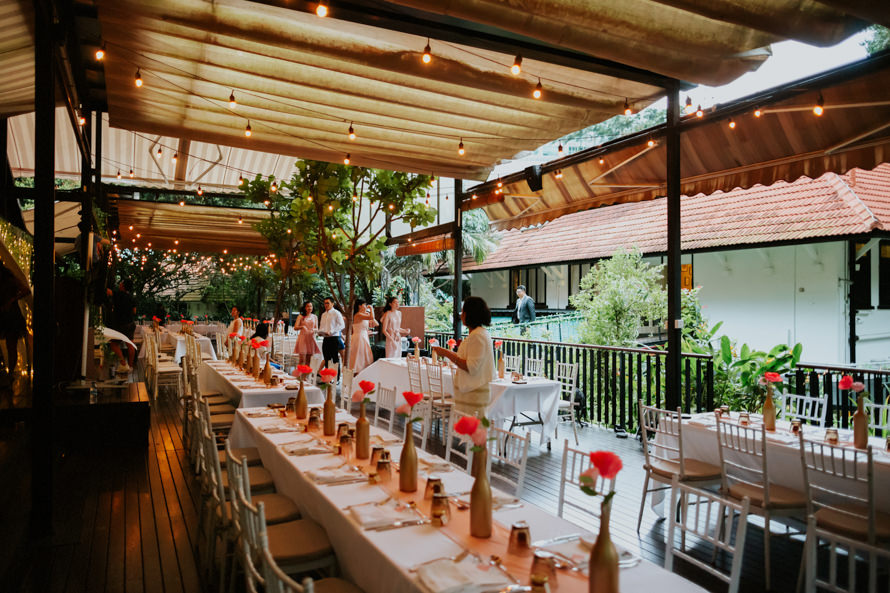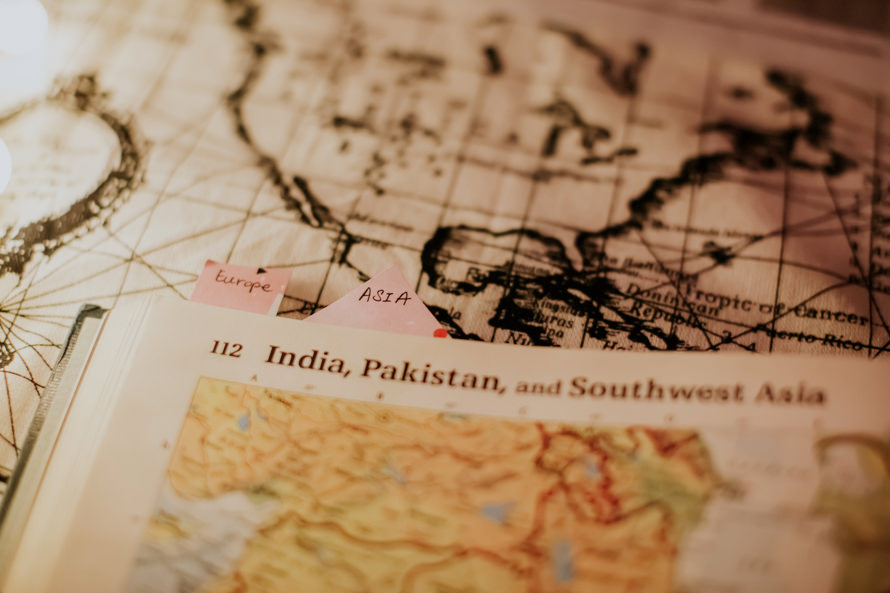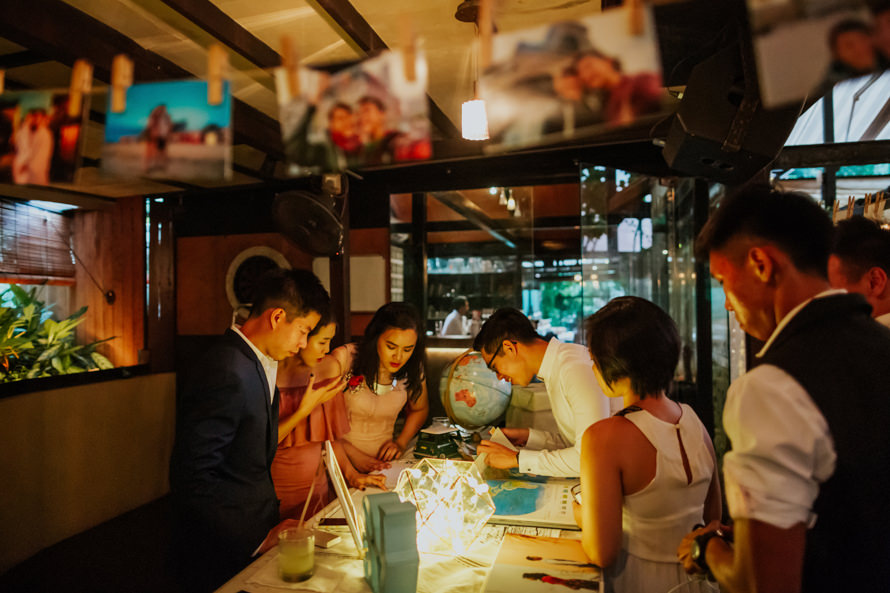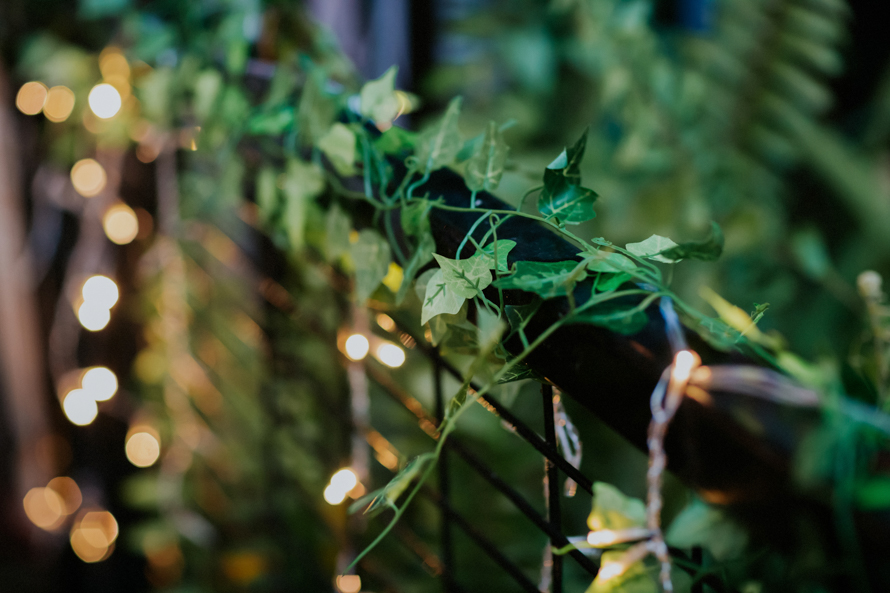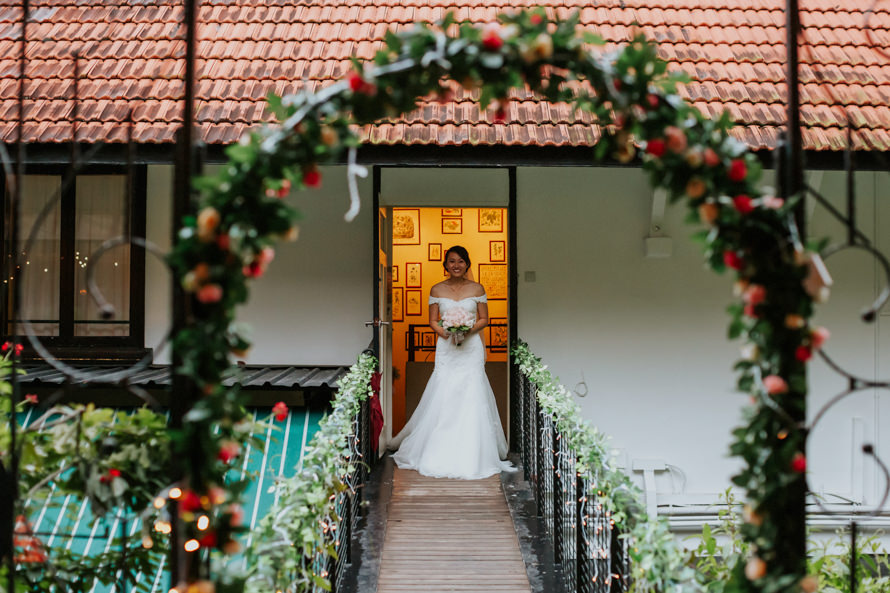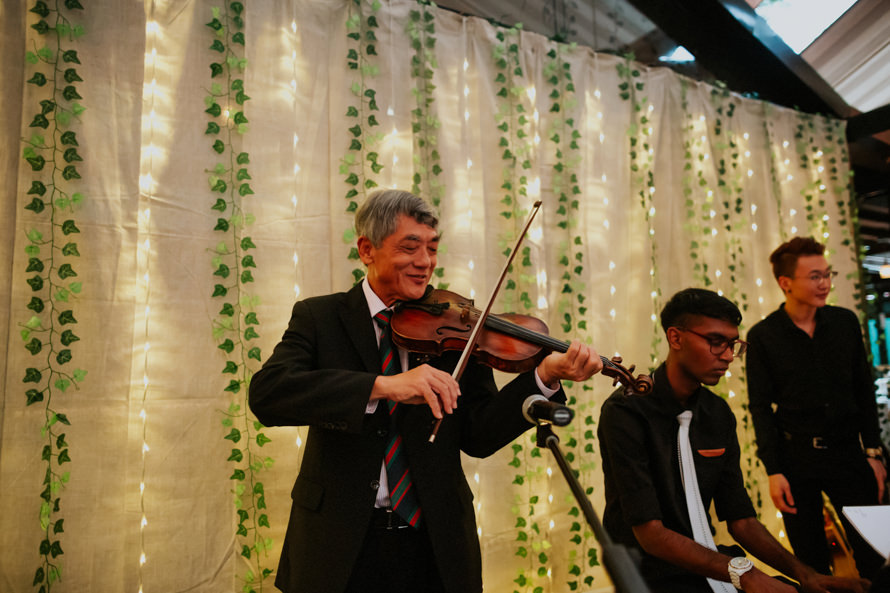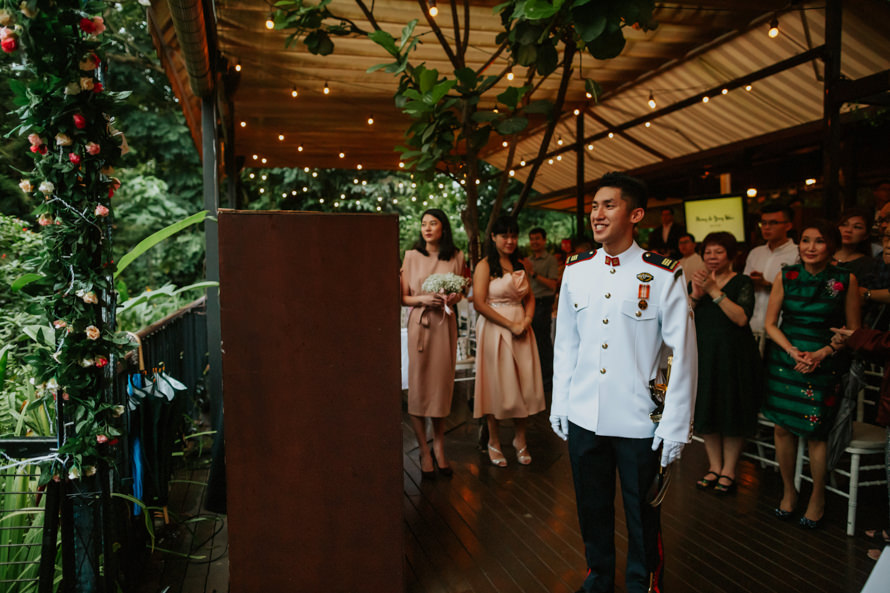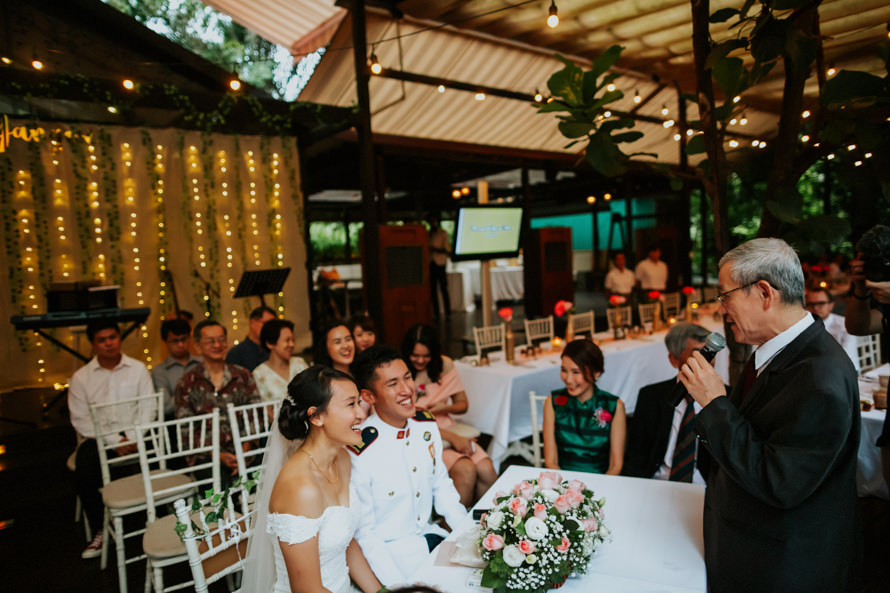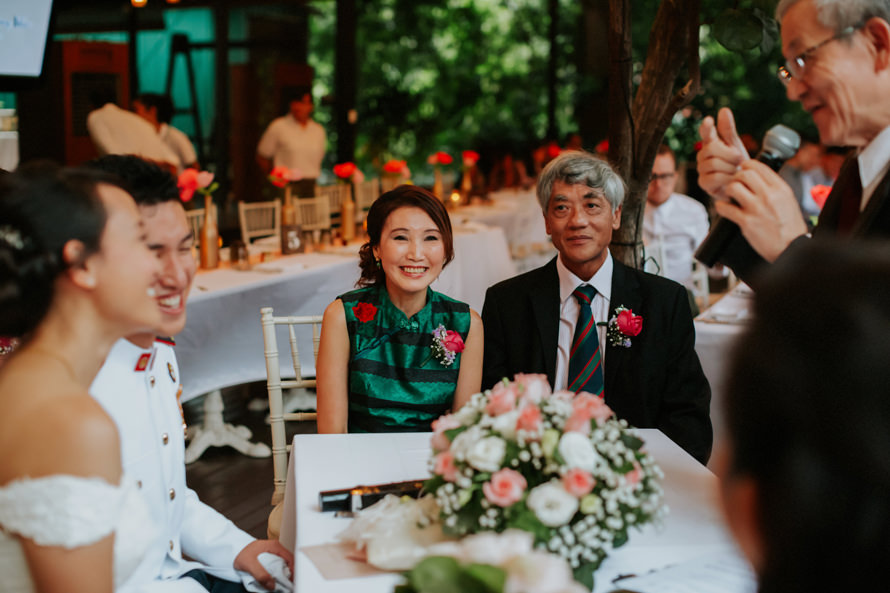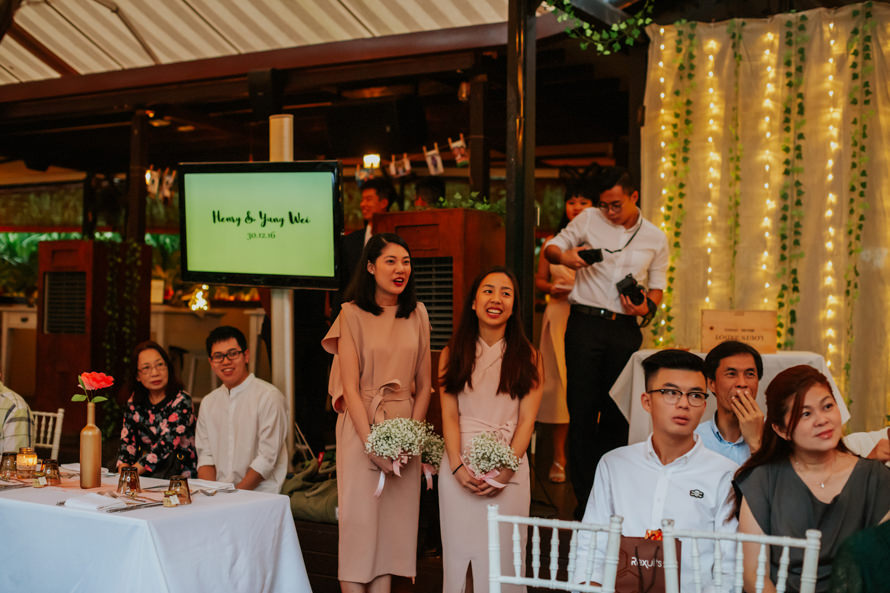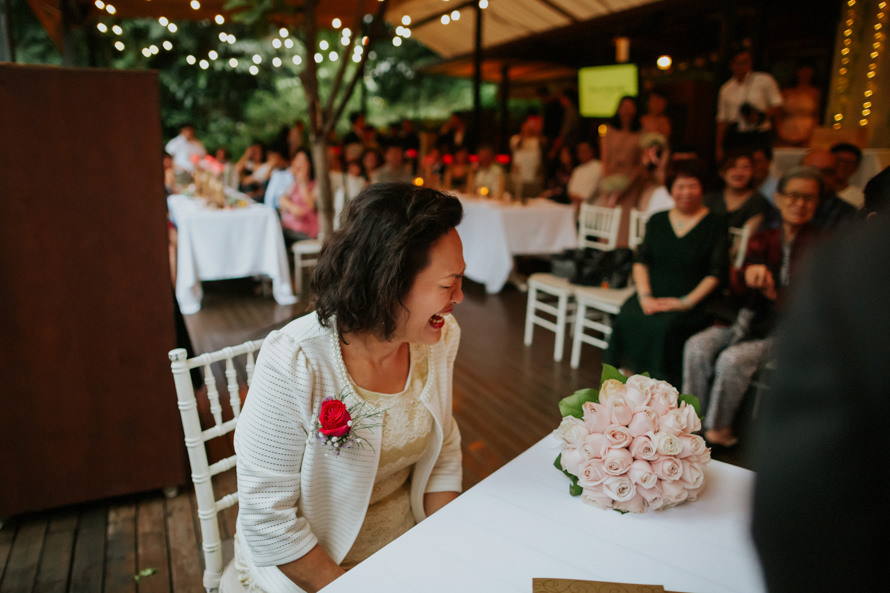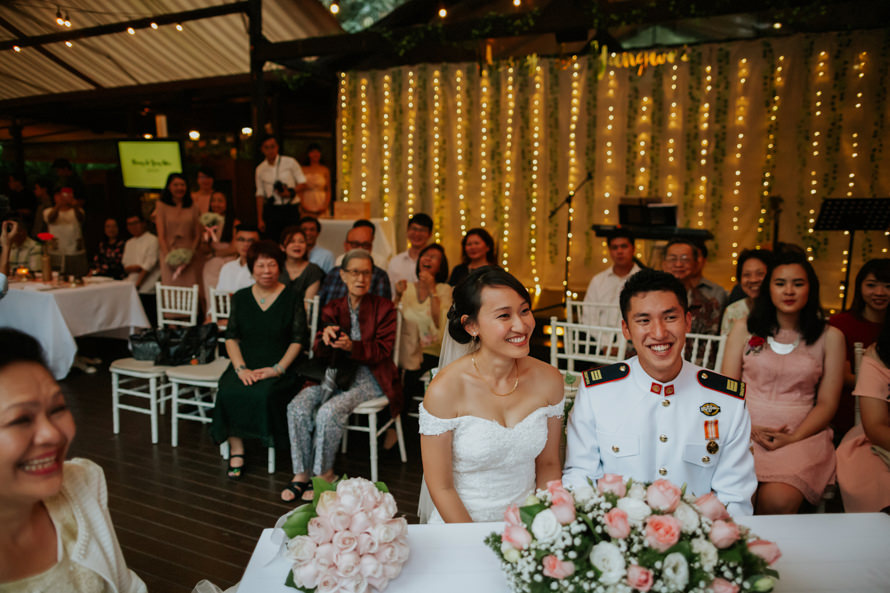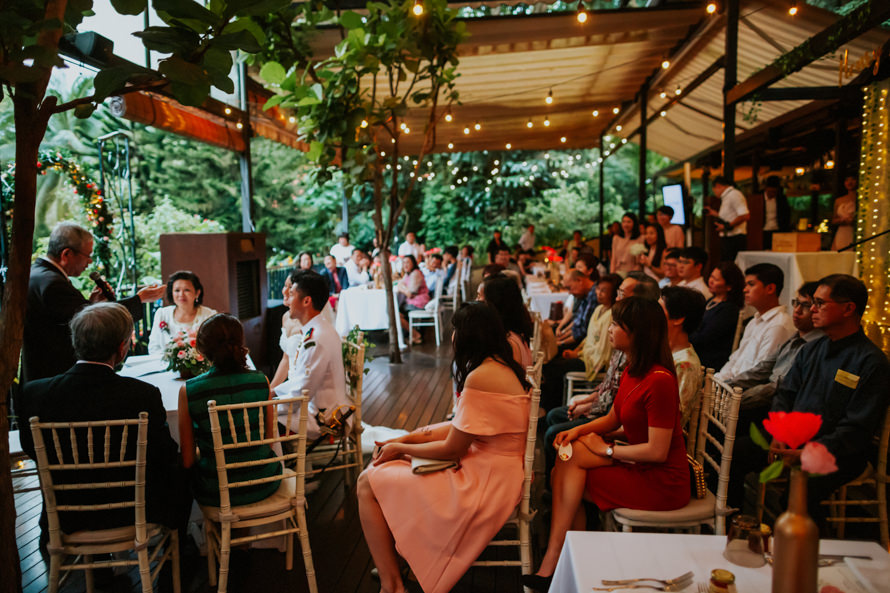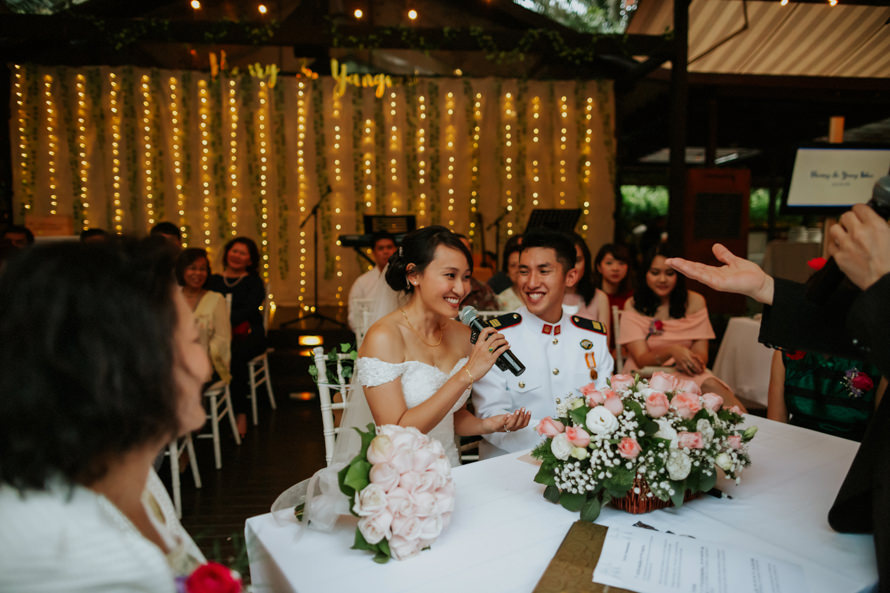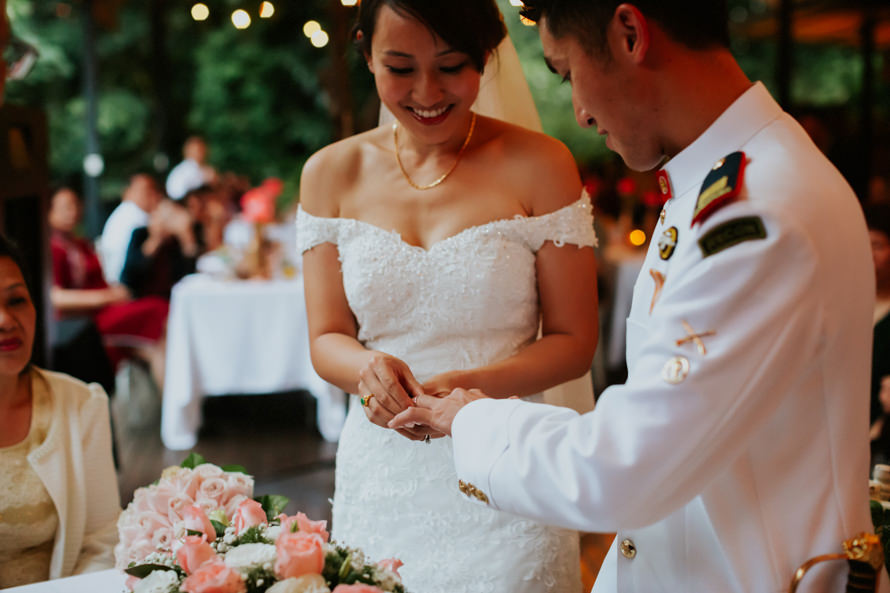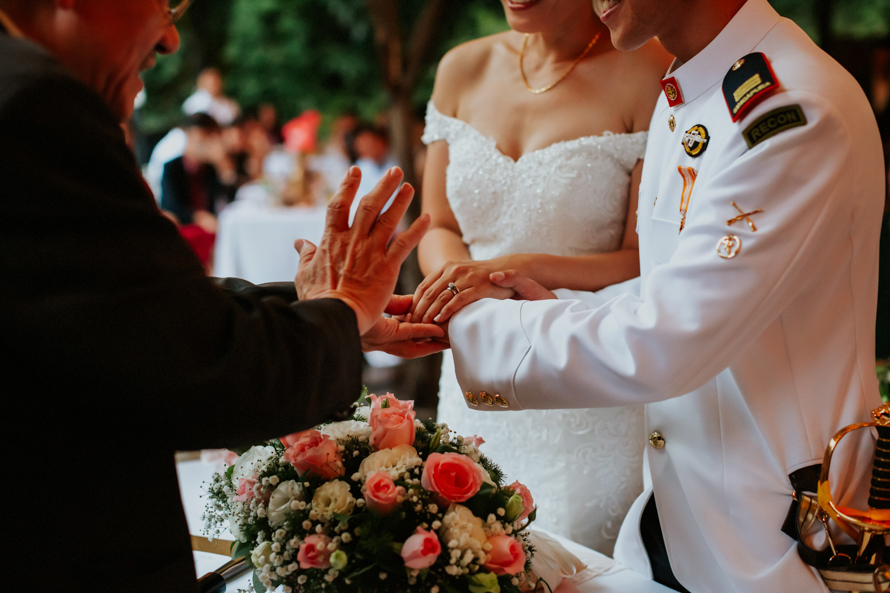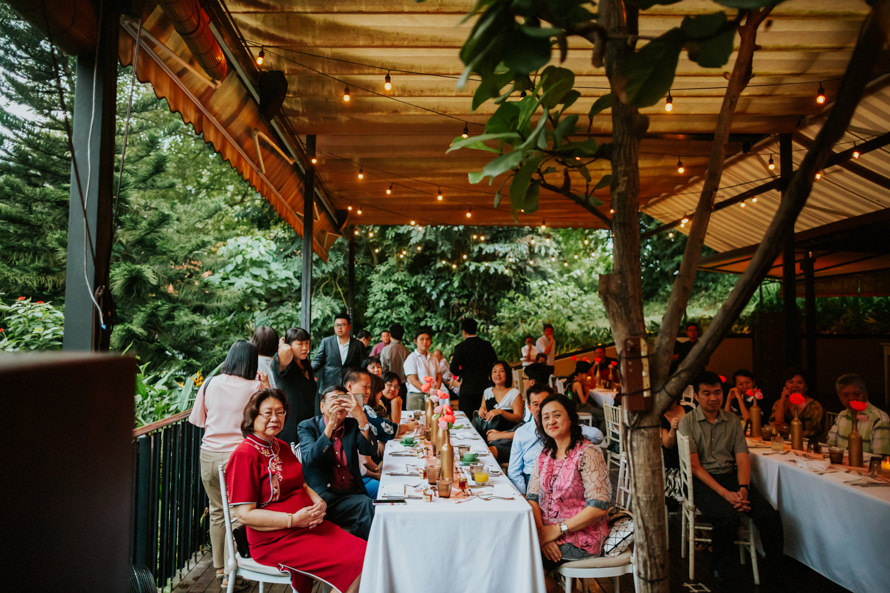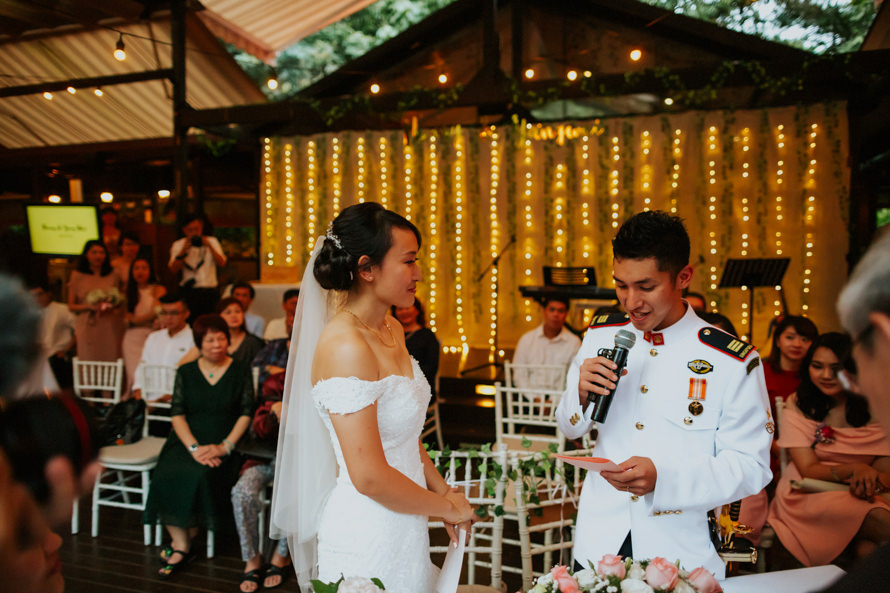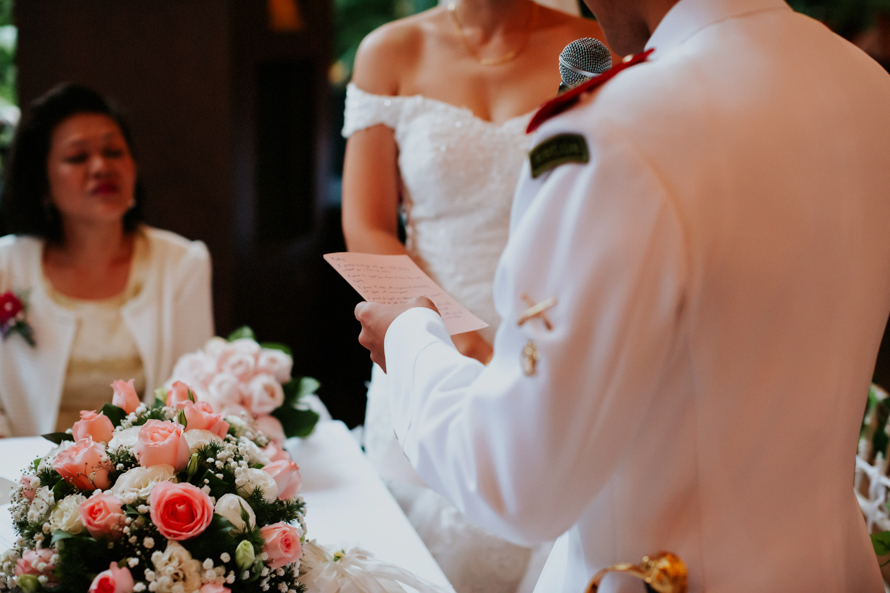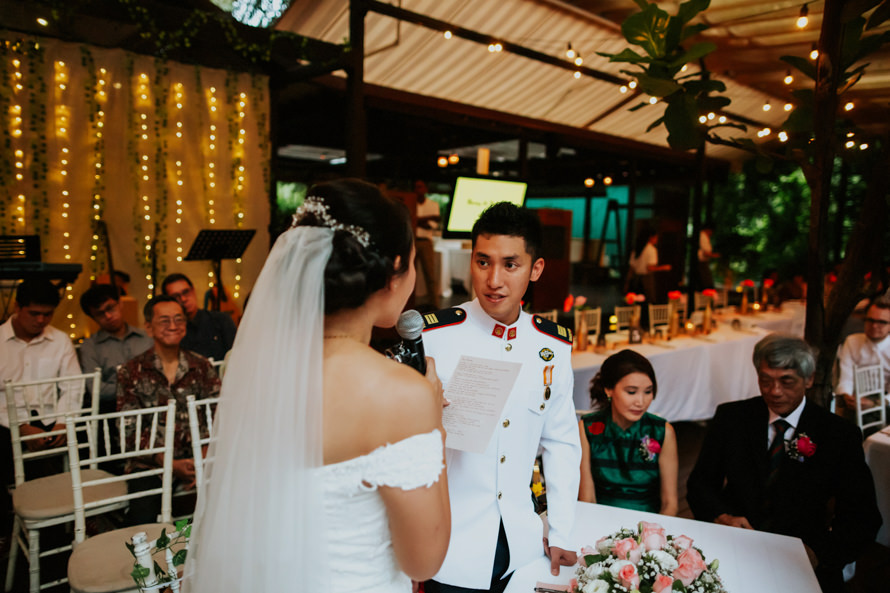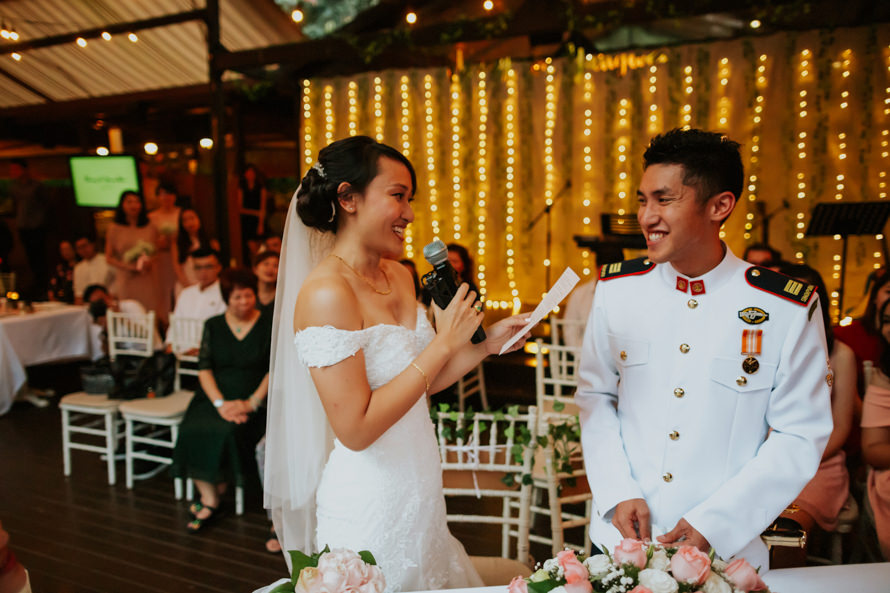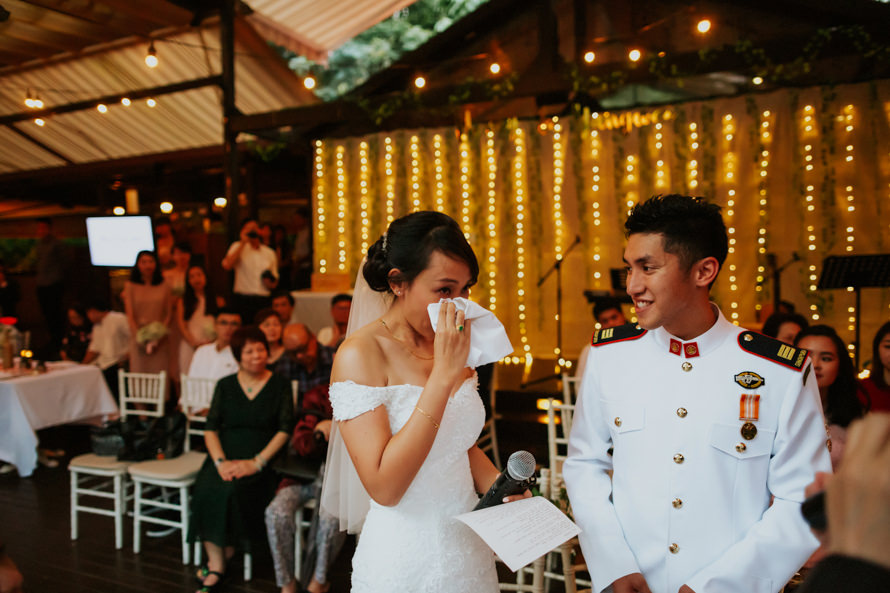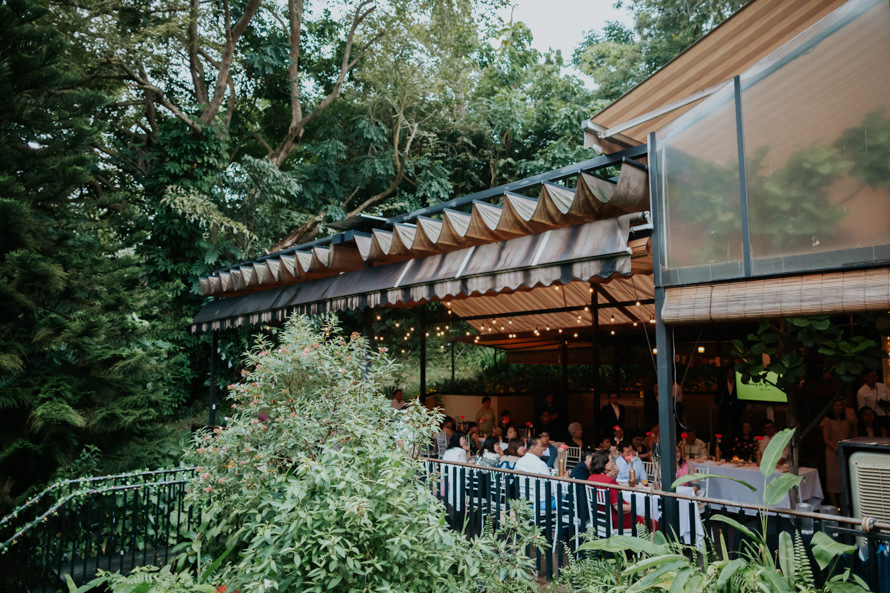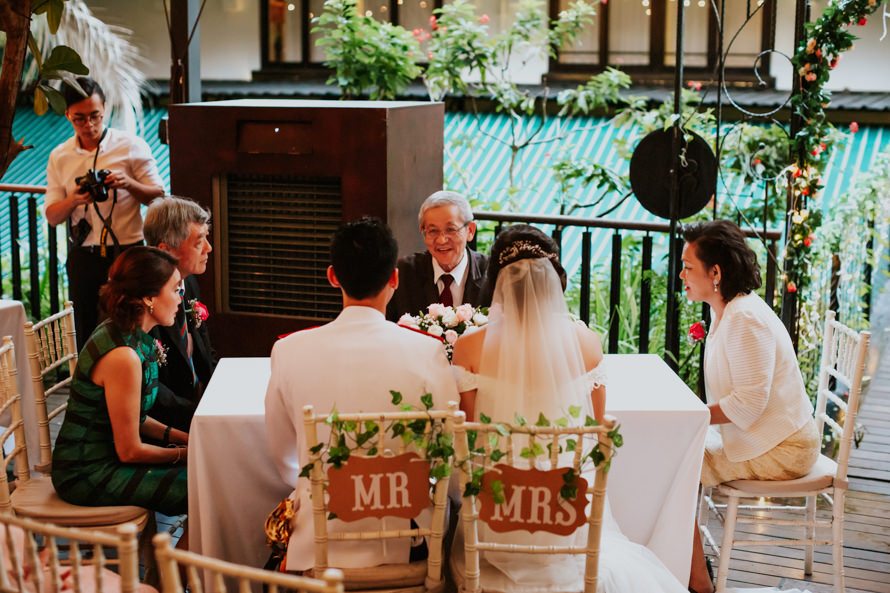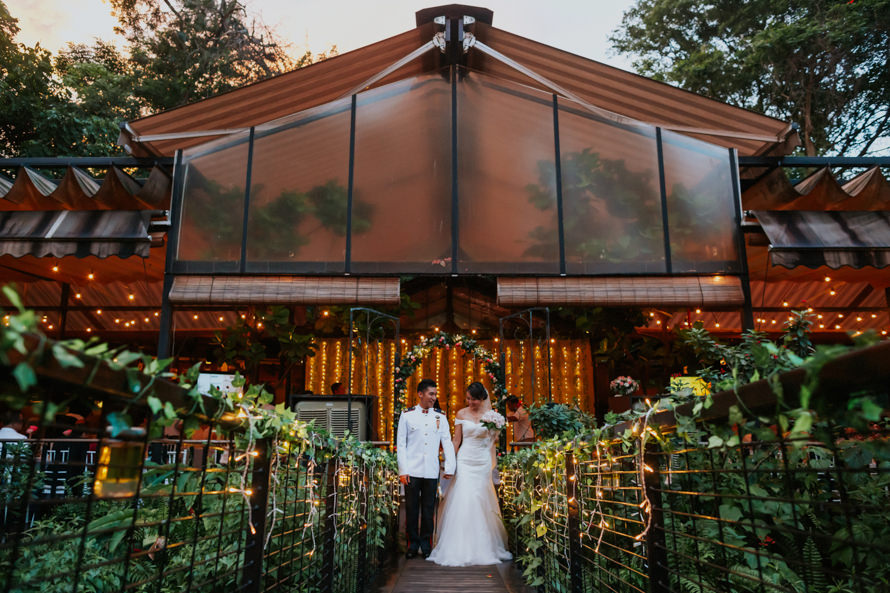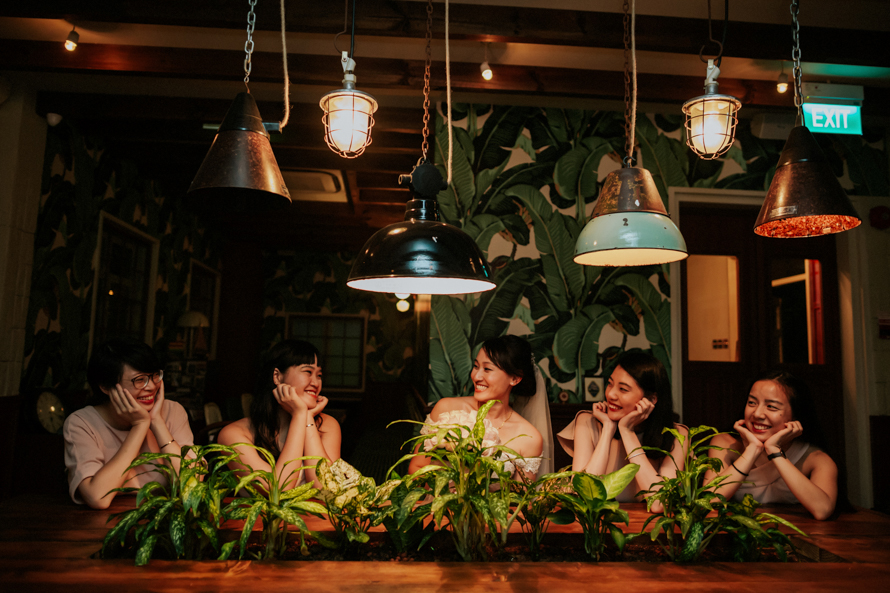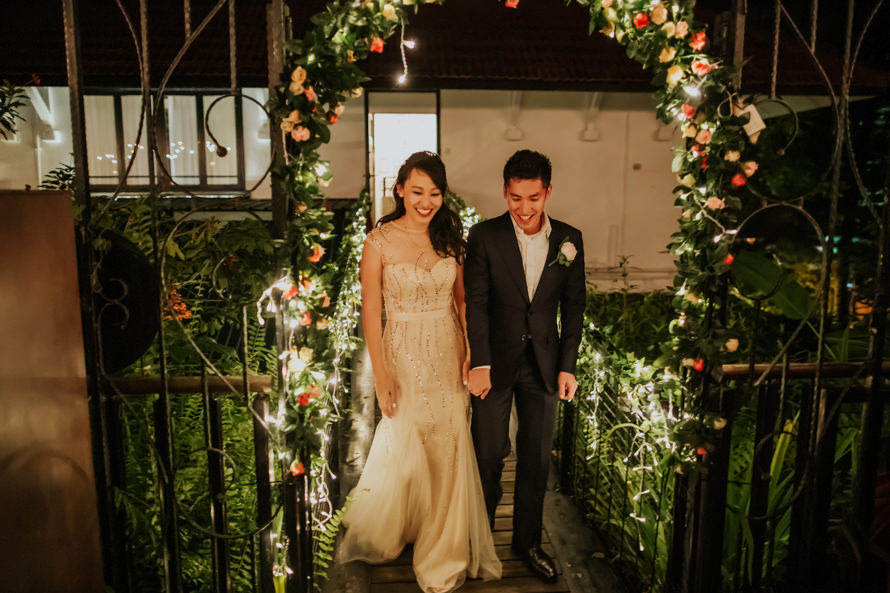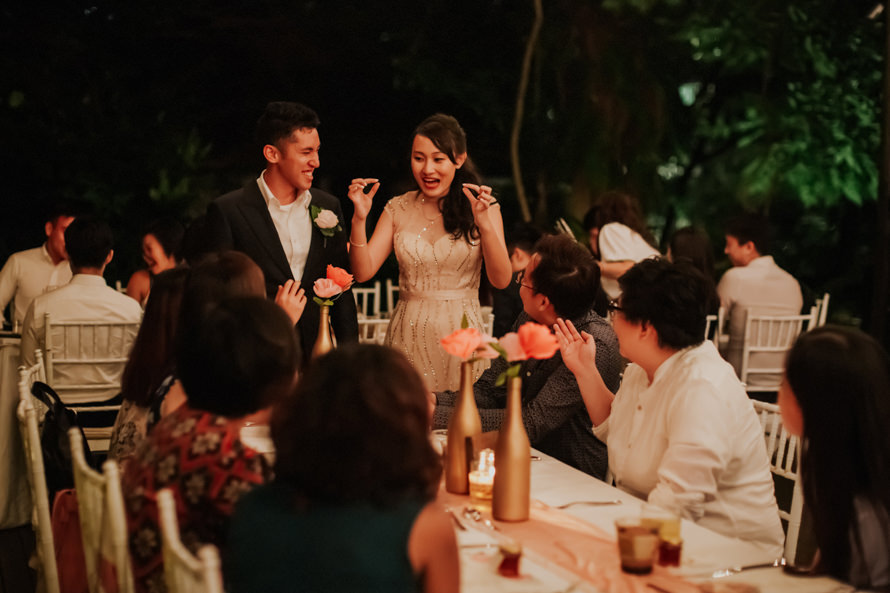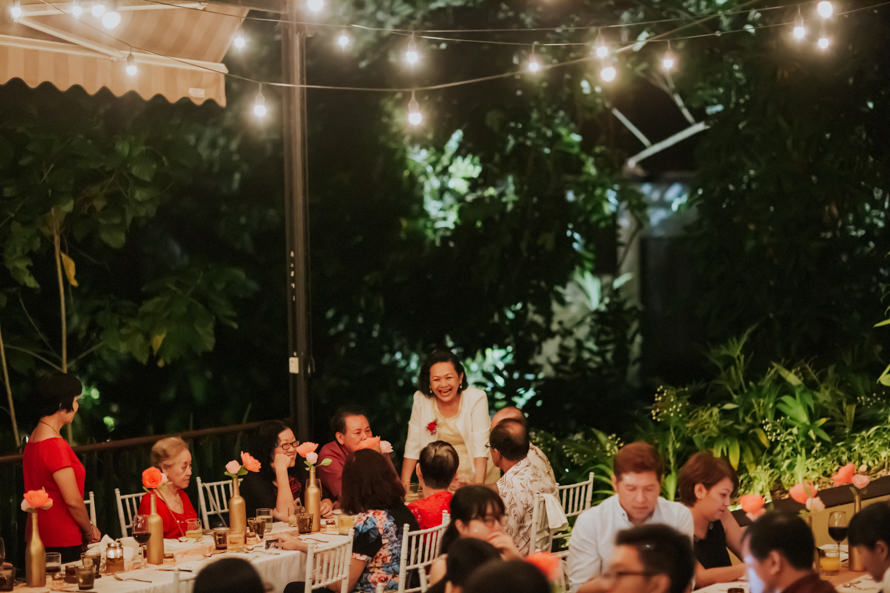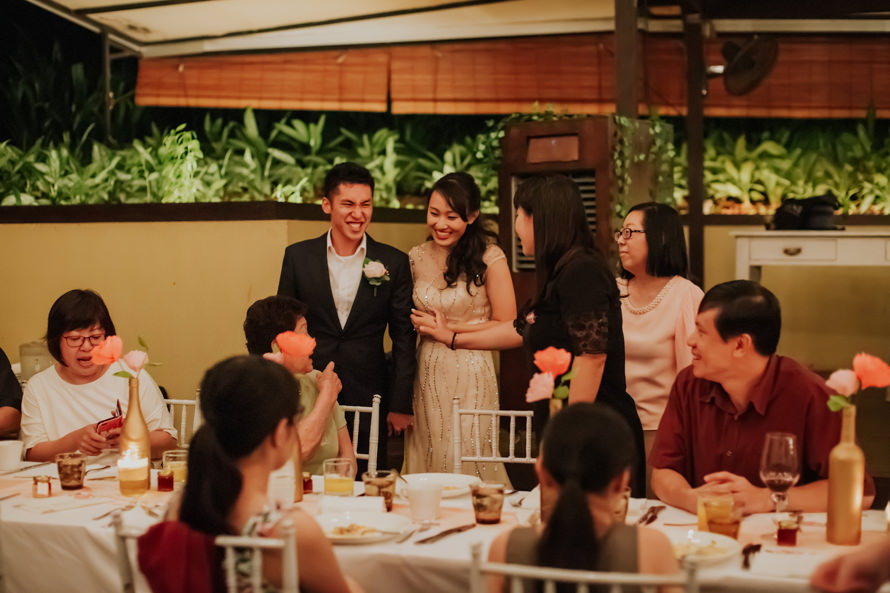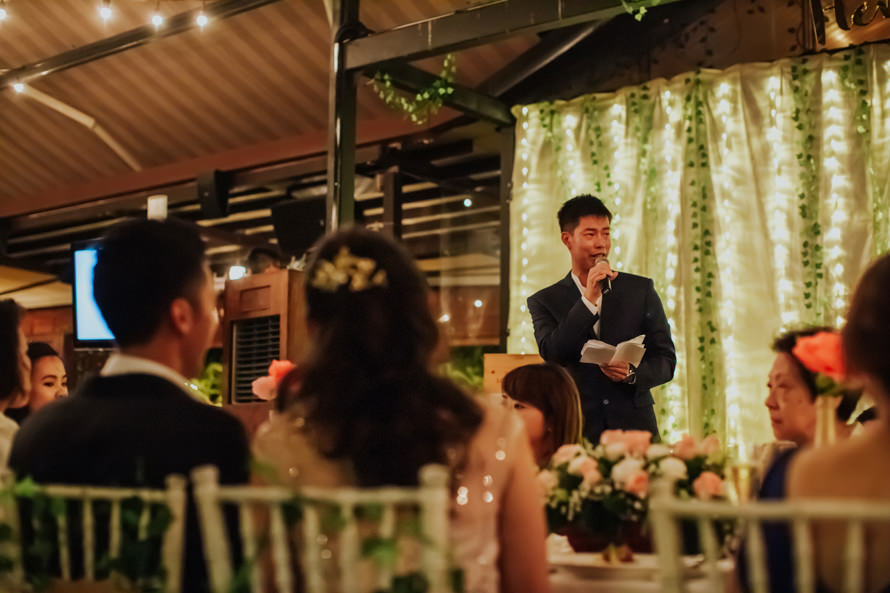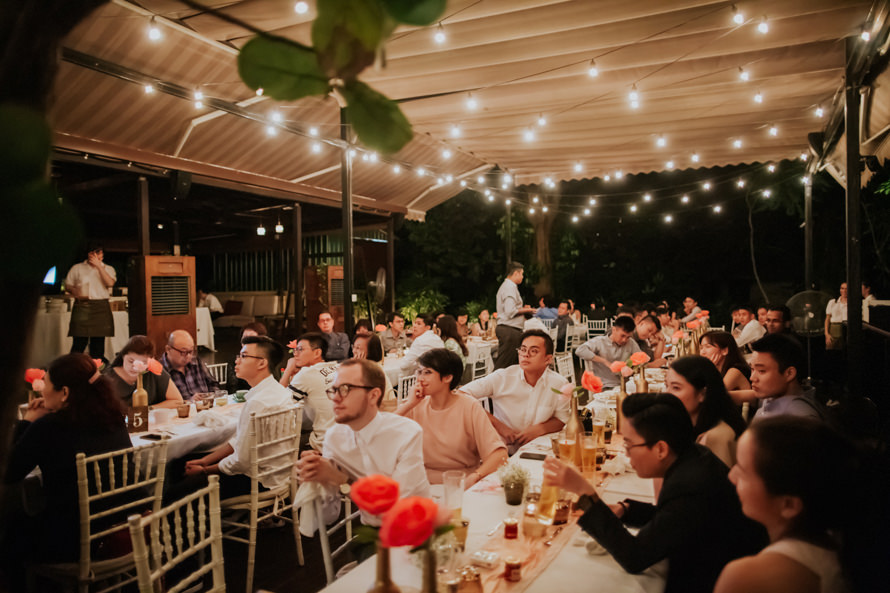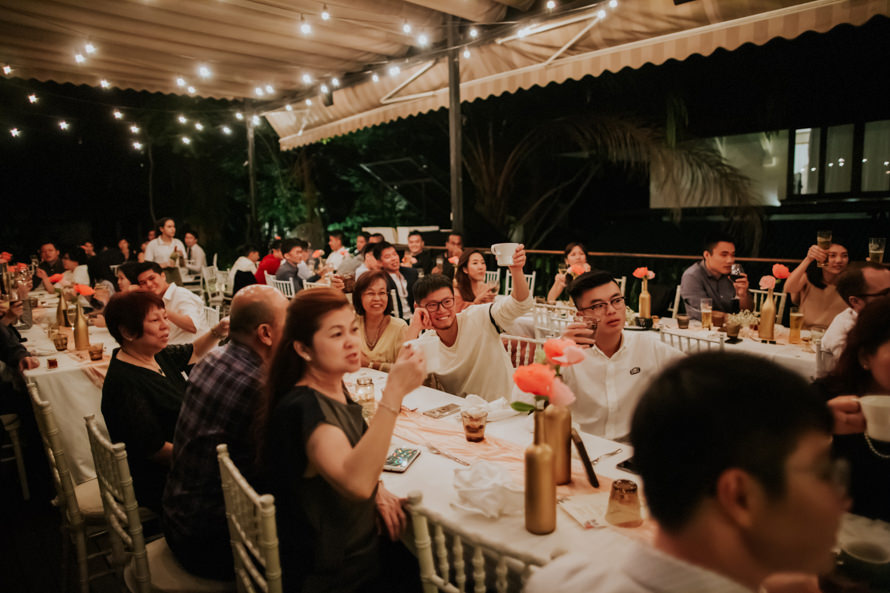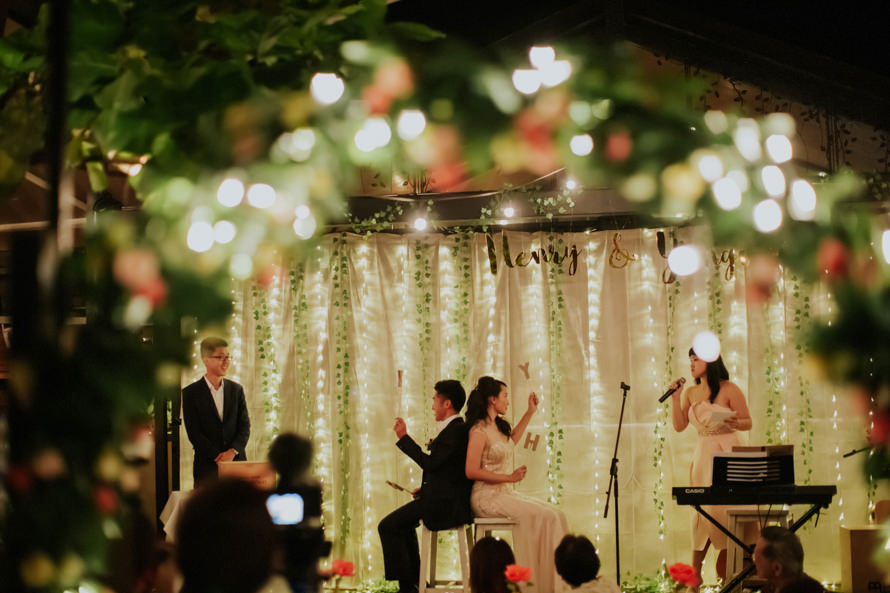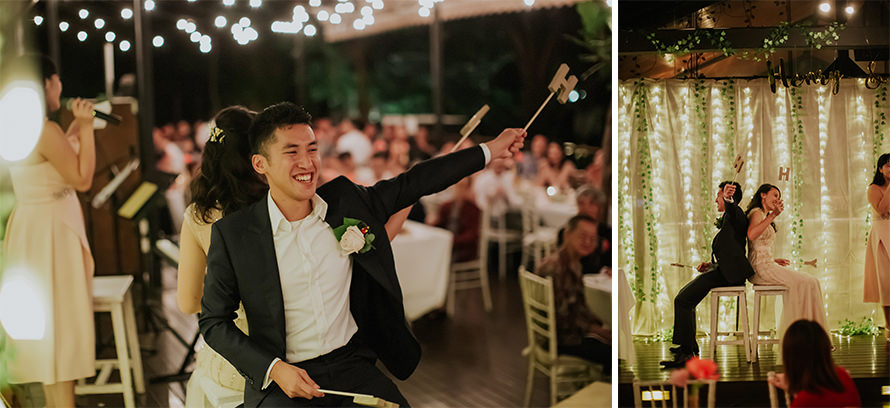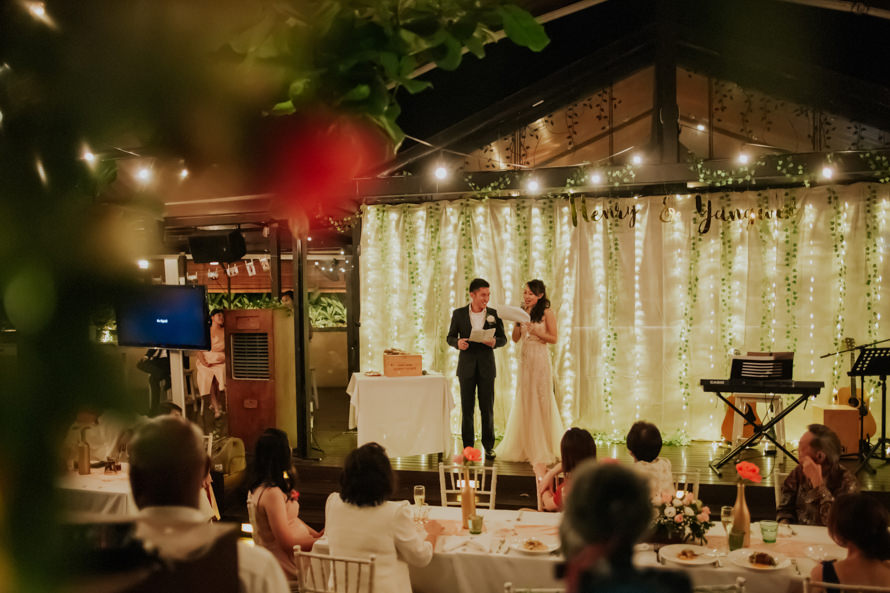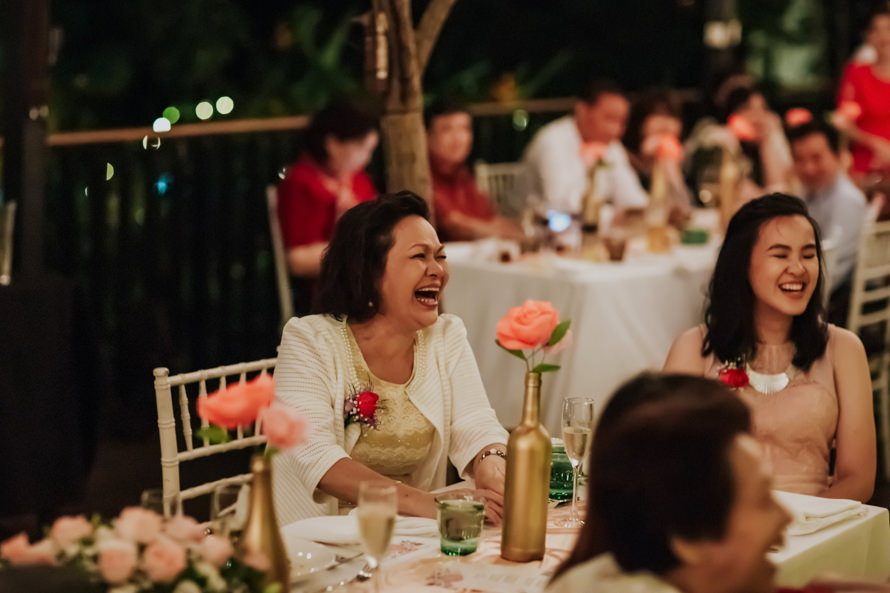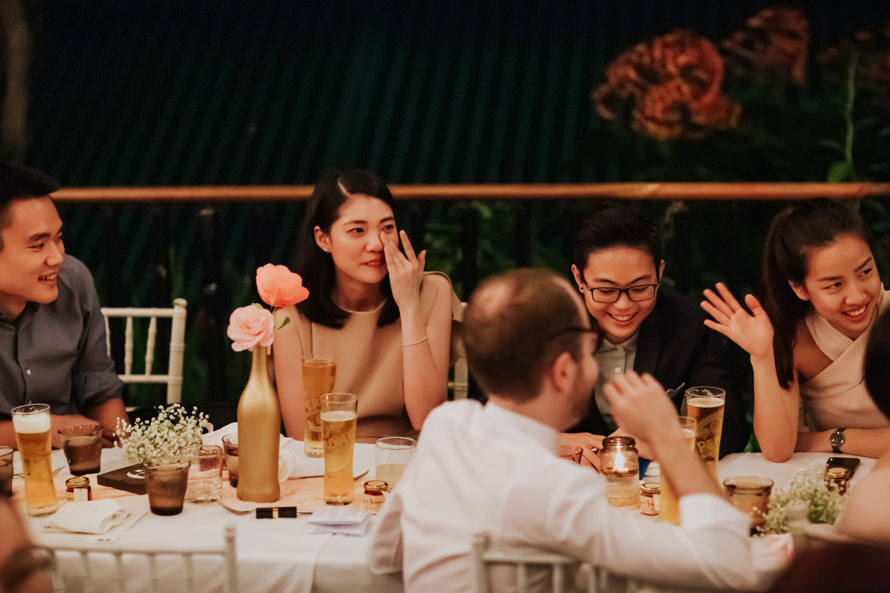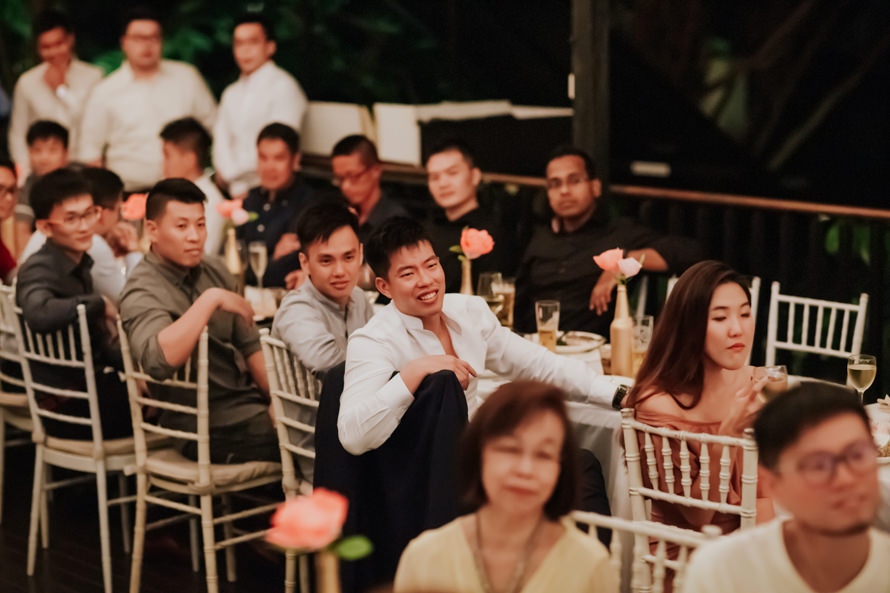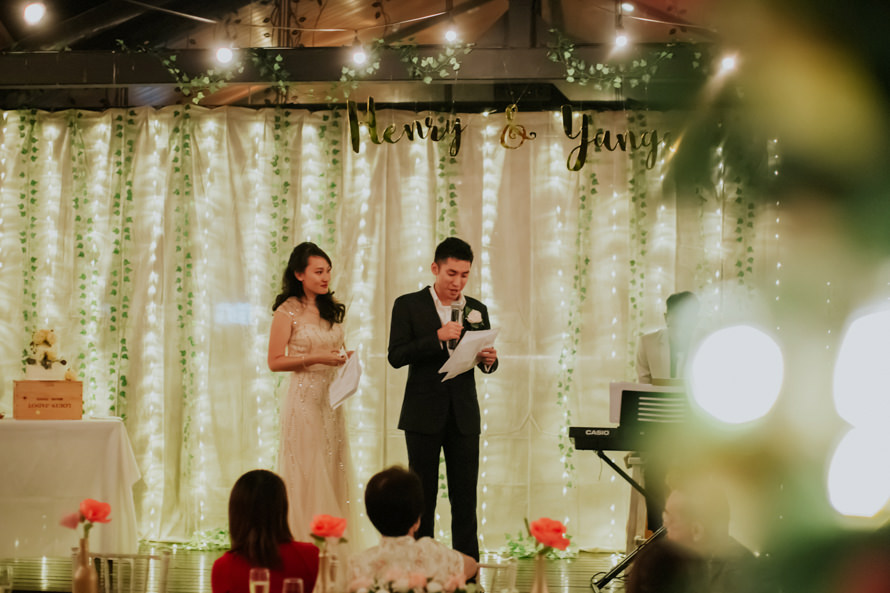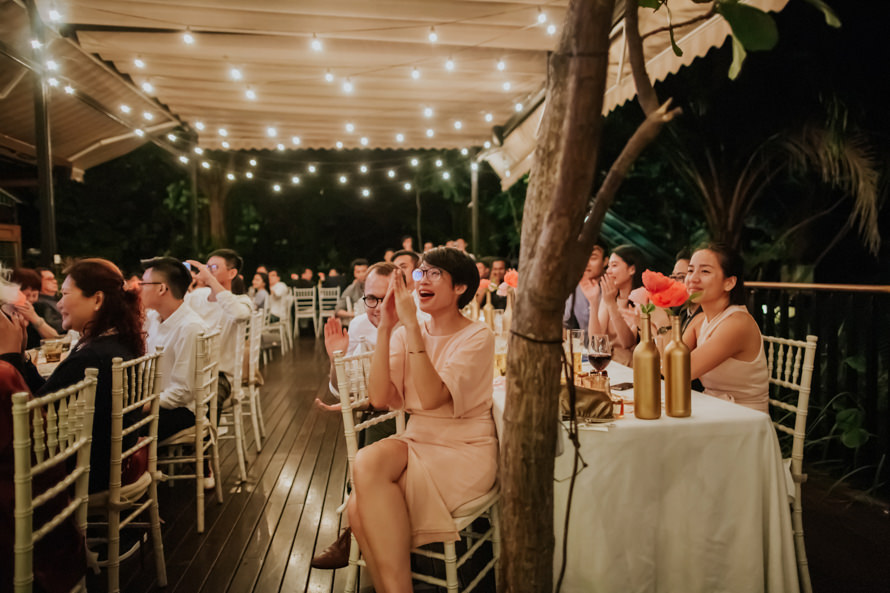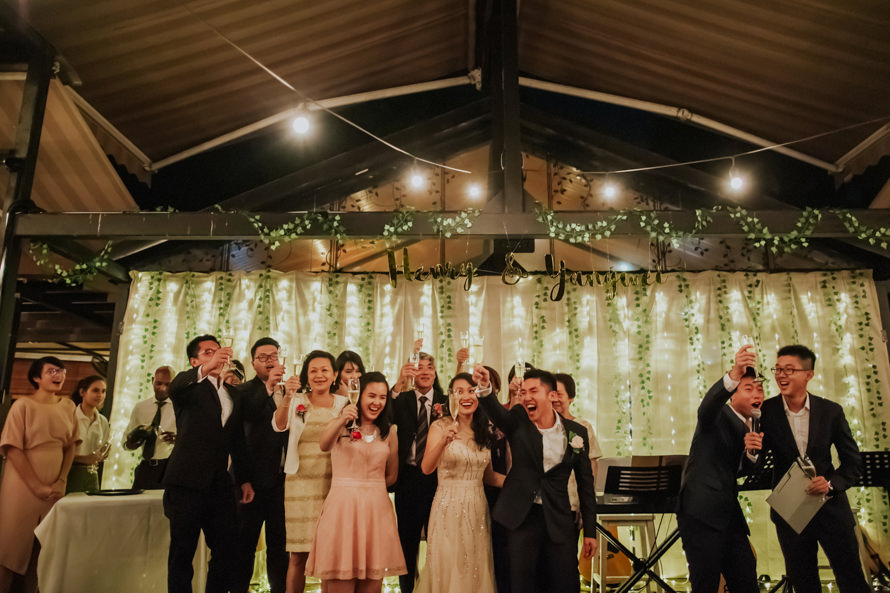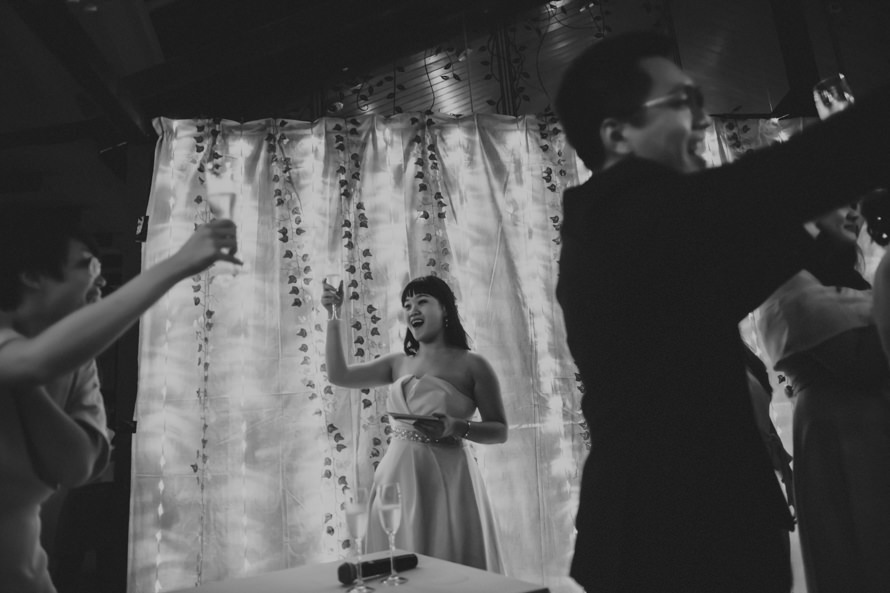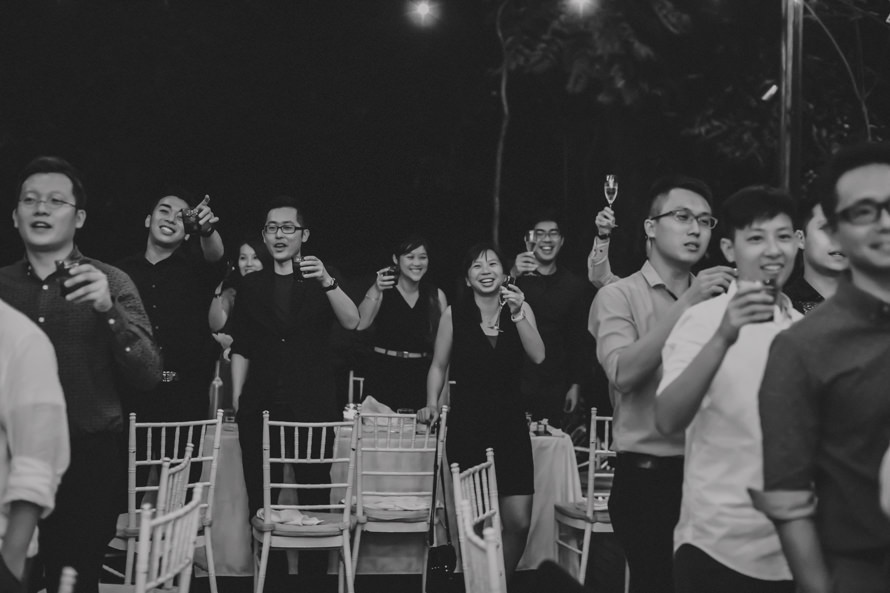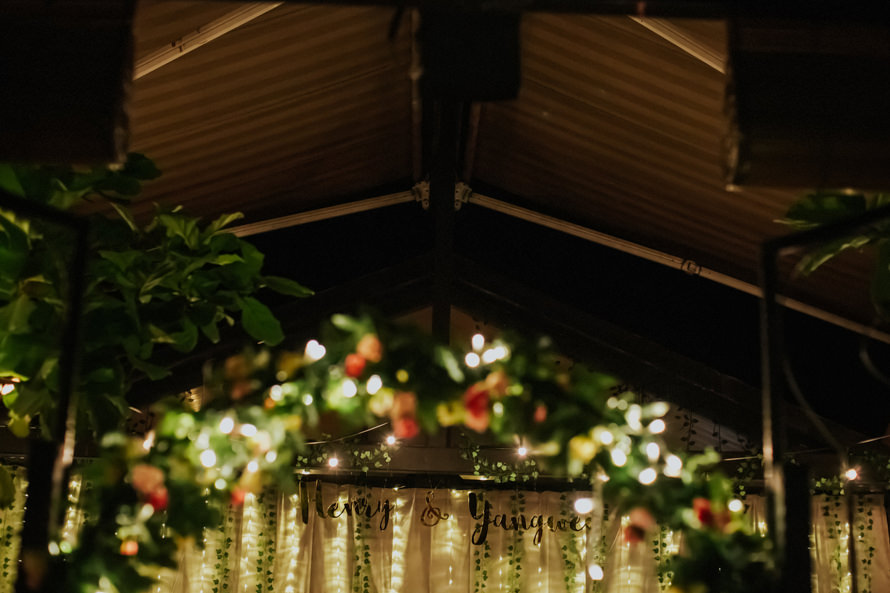 …and earlier in the day…