Eugene and Amanda // Masons Wedding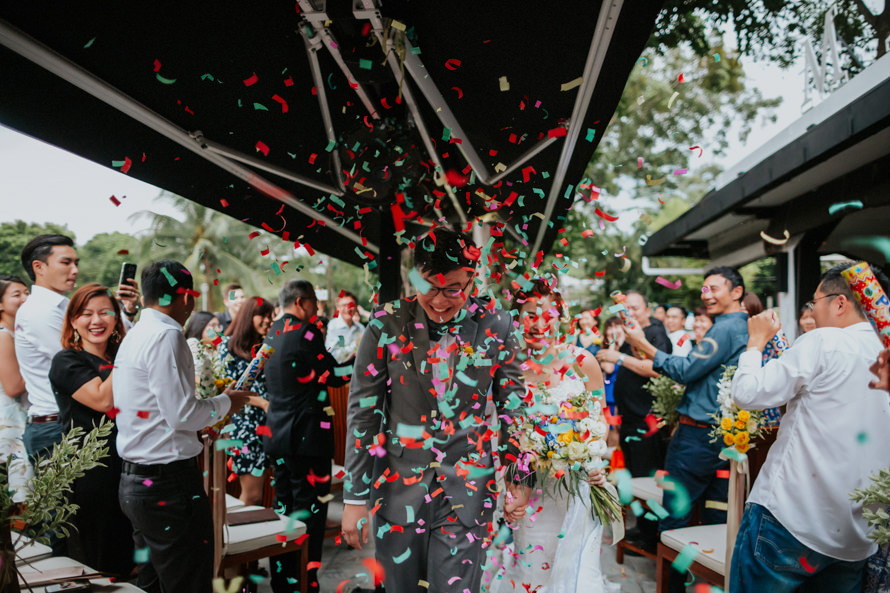 It was great hanging out with these two sweet humans once again after a brief few months since Perth! Here's a link to moments from their Perth road trip adventure.
Eugene and Amanda envisioned an intimate wedding celebration that is adorned with all things meaningful to them and one that is natural and organic. After months of anticipation and planning, they finally saw their plans come into fruition! Hints of their personalities, notably Amanda's penchant for cooking, and Eugene's knack for all-things-mechanical were decked out all over Masons at Gillman Barracks, spicing up this conserved colonial barrack! We particularly like their idea of having lemons and rosemary as wedding gifts, and aircraft propeller as 'guestbook' – things that are so unique to them! As we went through the prints and frames that were on display, we could not help but feel a sense of nostalgia as memories from our road trip adventure down south of Perth with them eased in.
Eugene and Amanda pledged their vows to each other under the merciful grey clouds, which transformed into a magical palette of purple during dusk. Good grub, heartfelt speeches, and good conversations lasted throughout the night. Eugene even took to the centre stage as he surprised everyone present (especially Amanda!) with a medley of his journey with Amanda. It was really wonderful to be part of their heartwarming celebration, and capturing the warmth and joy of such a sweet loving pair; friends, whom we might not have known if we're not wedding photographers. This is also perhaps one of the most gratifying parts of what we do, and one that we would not trade for anything else.
Wedding Venue: Masons Gillman Barracks
Makeup and Hair: Jennifer from iheartblooms
Wedding Venue Styling: Twig and Twine
Wedding Band: MXGX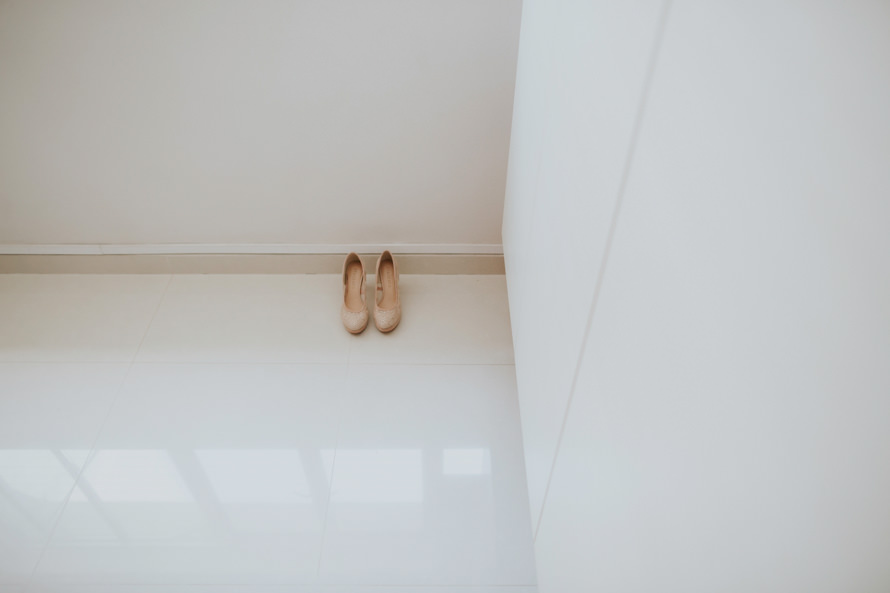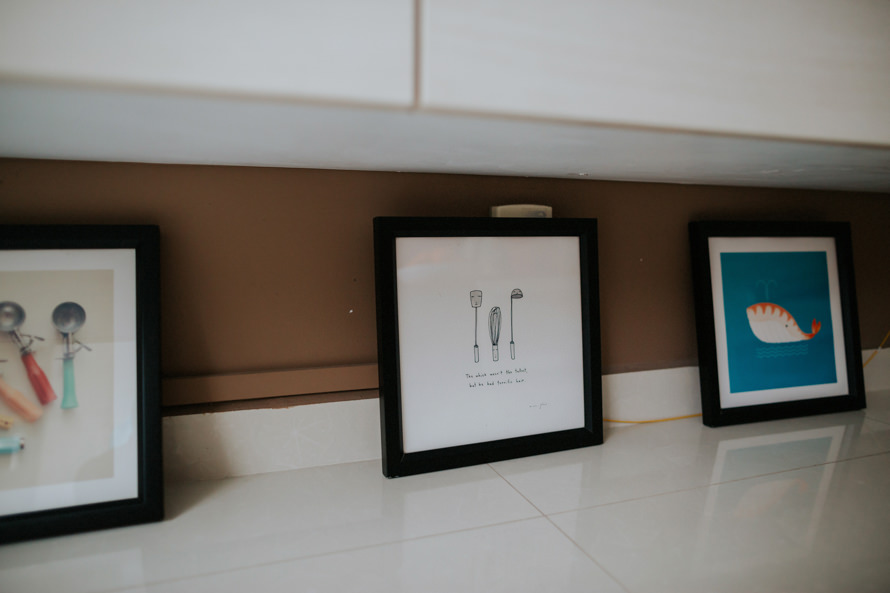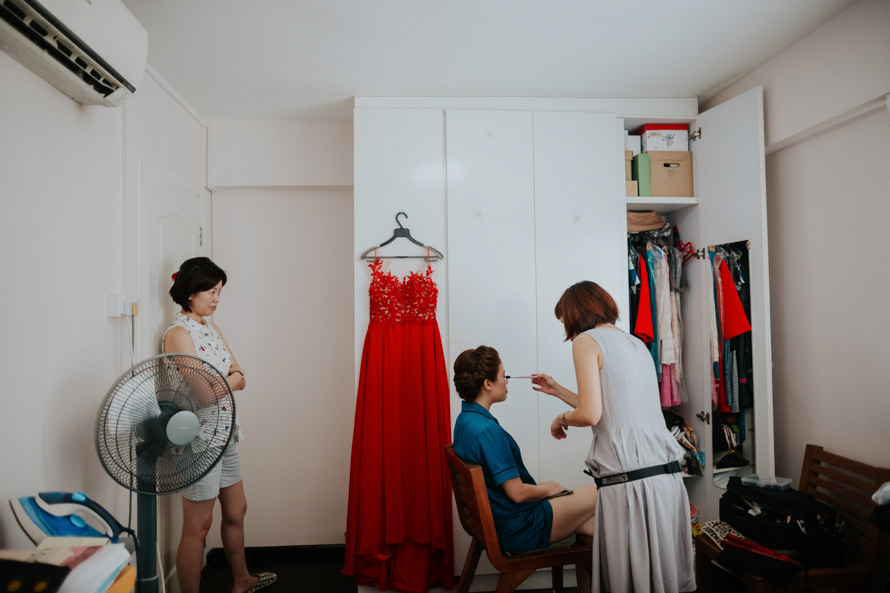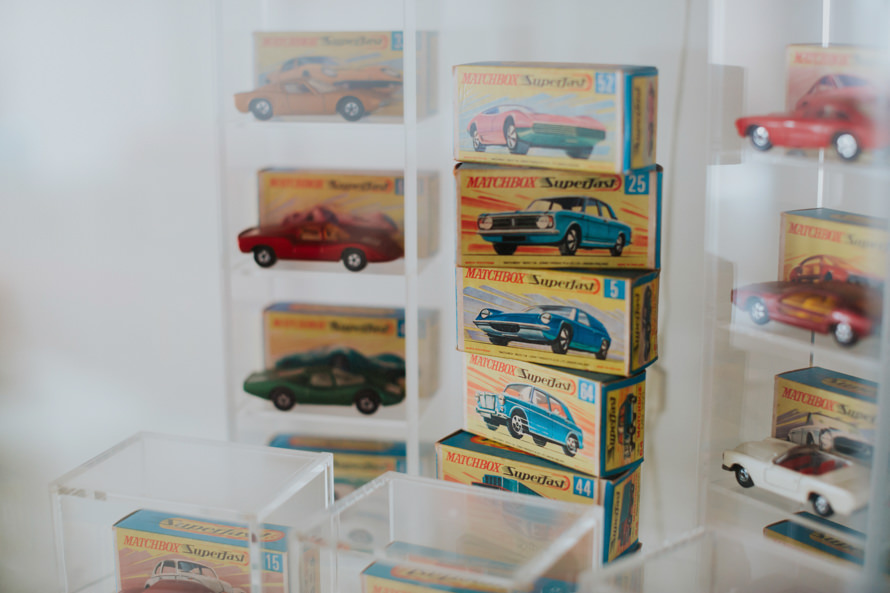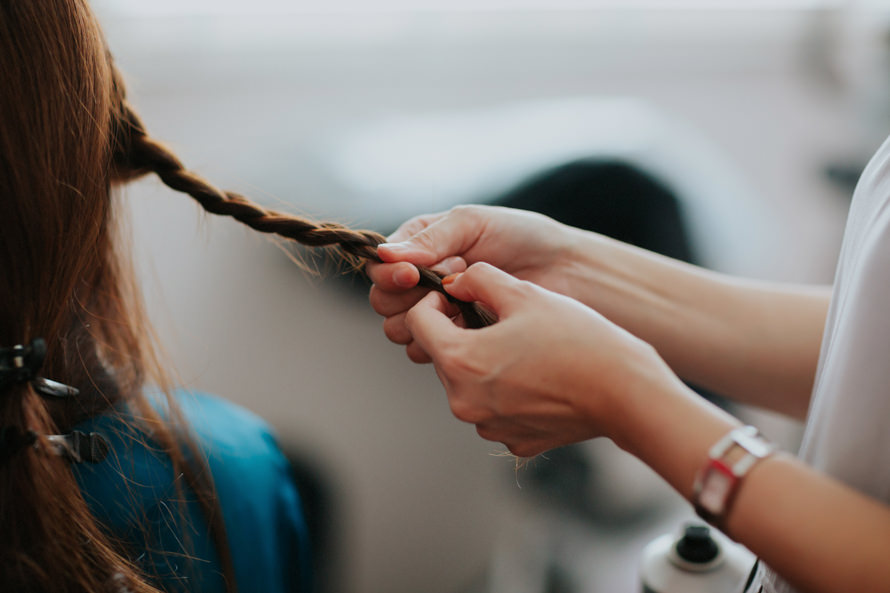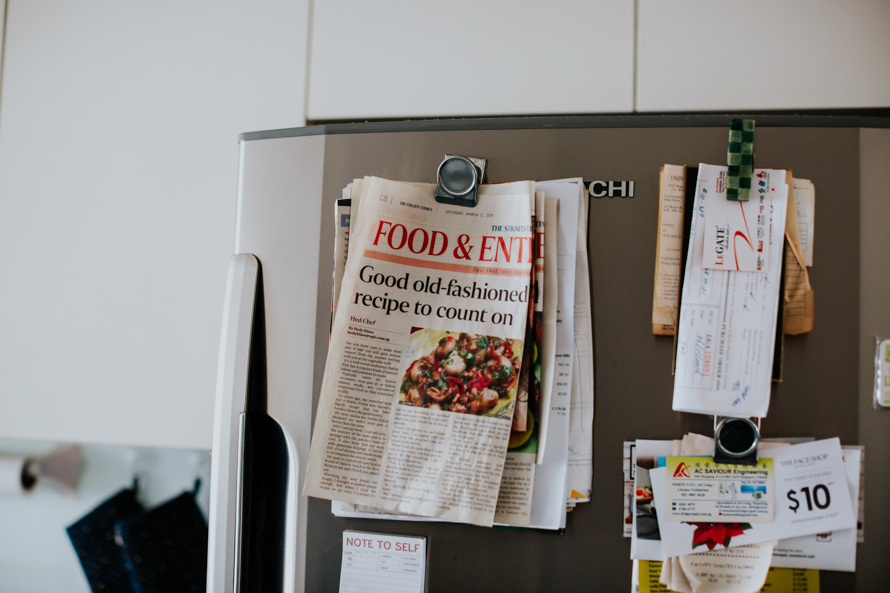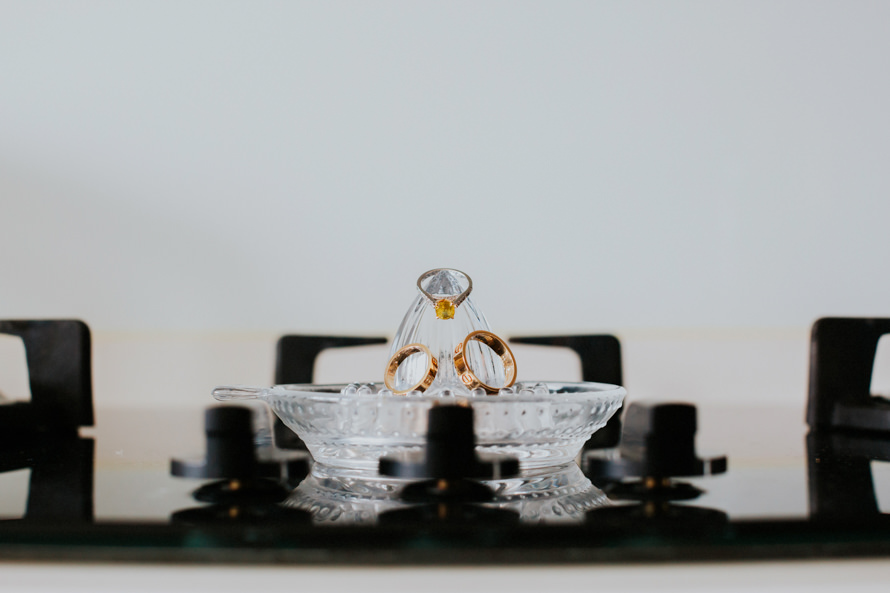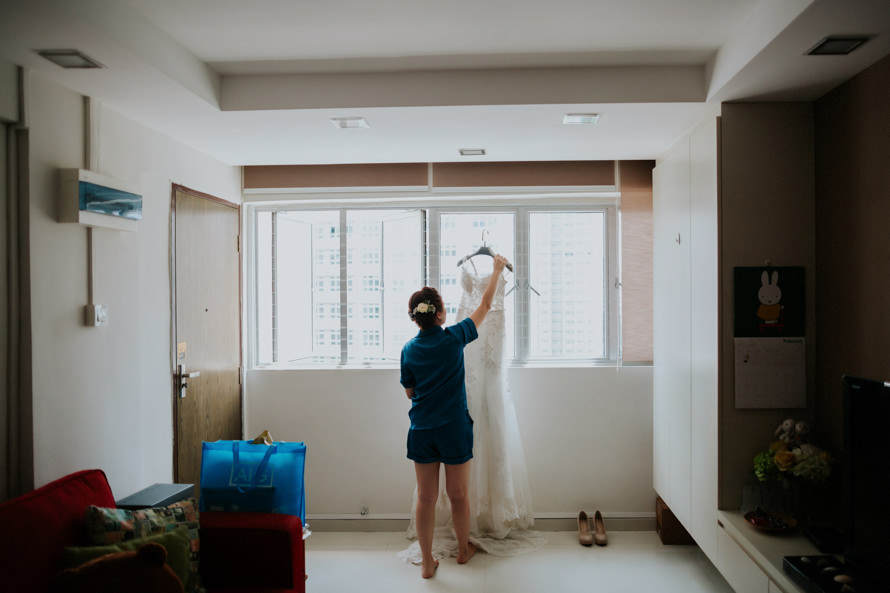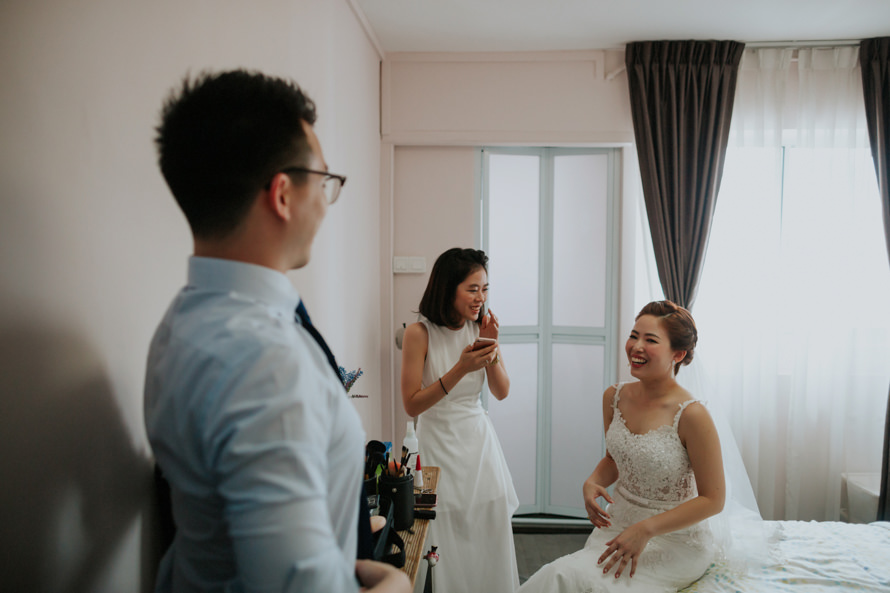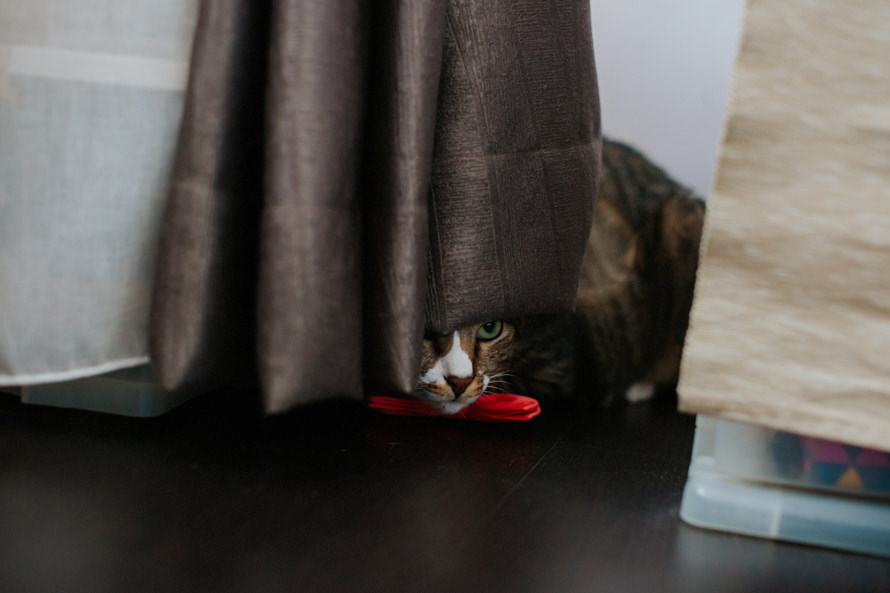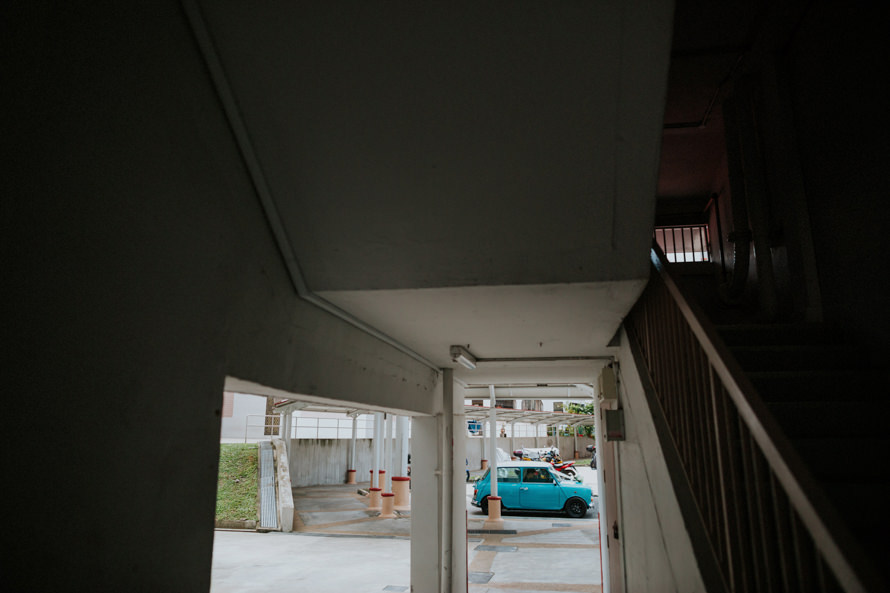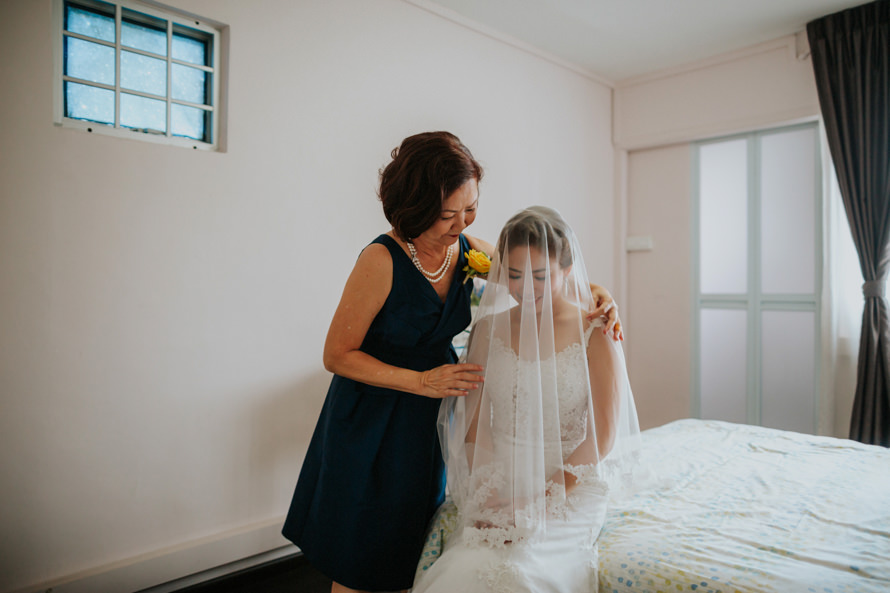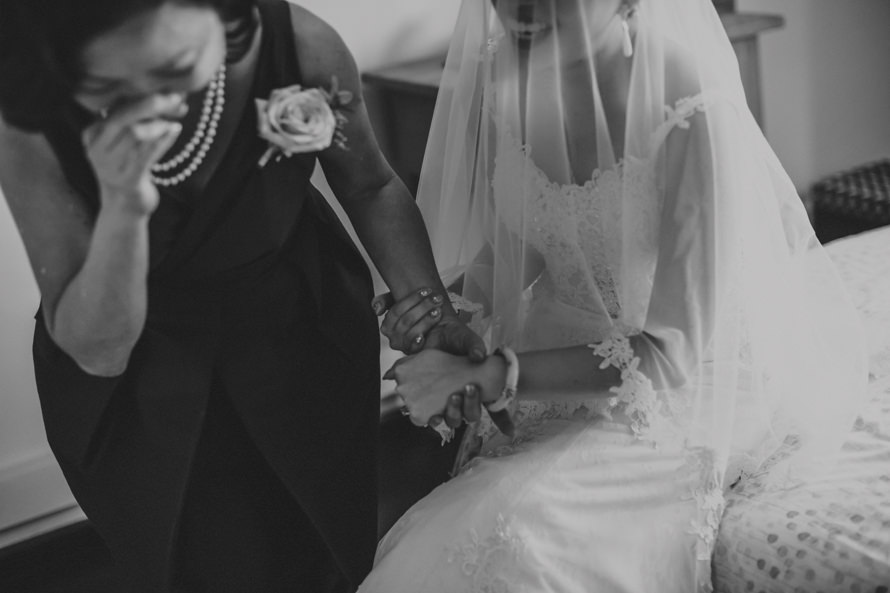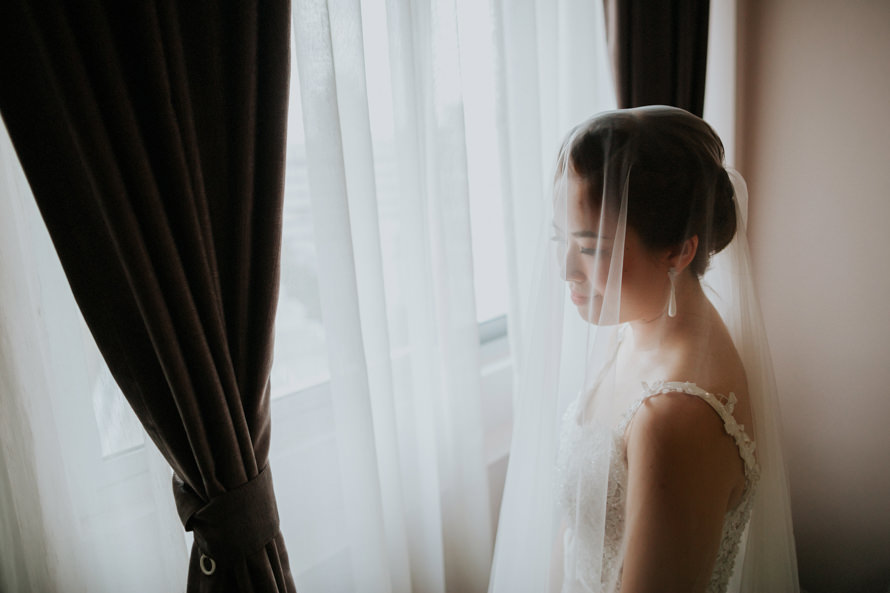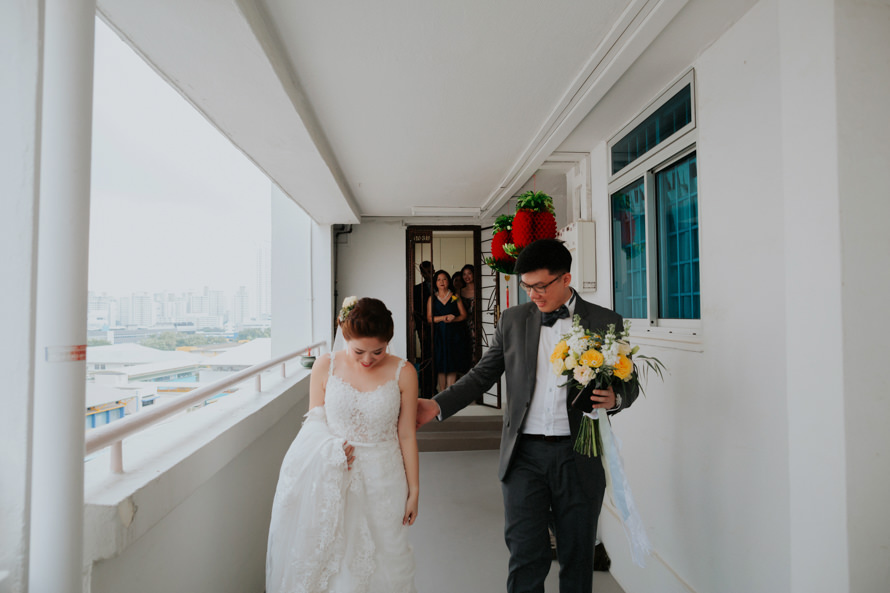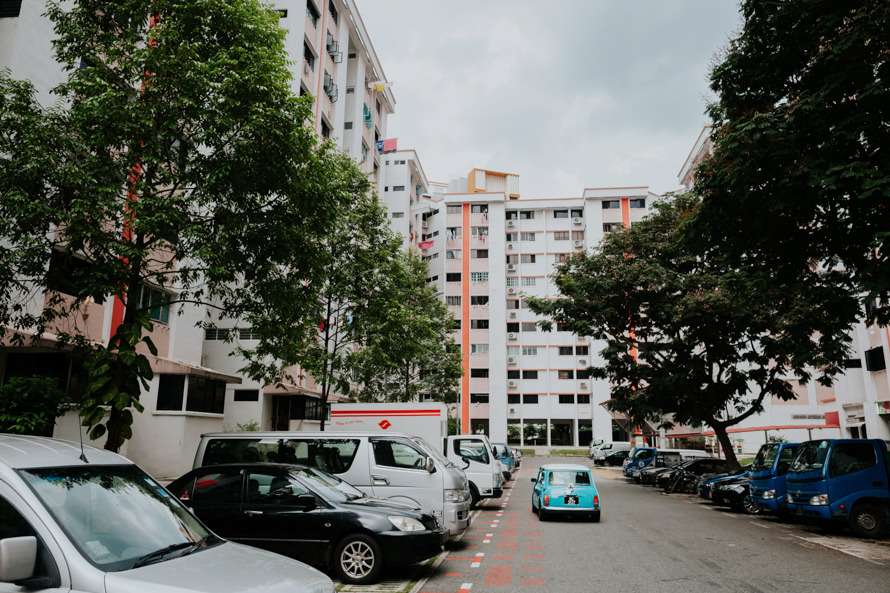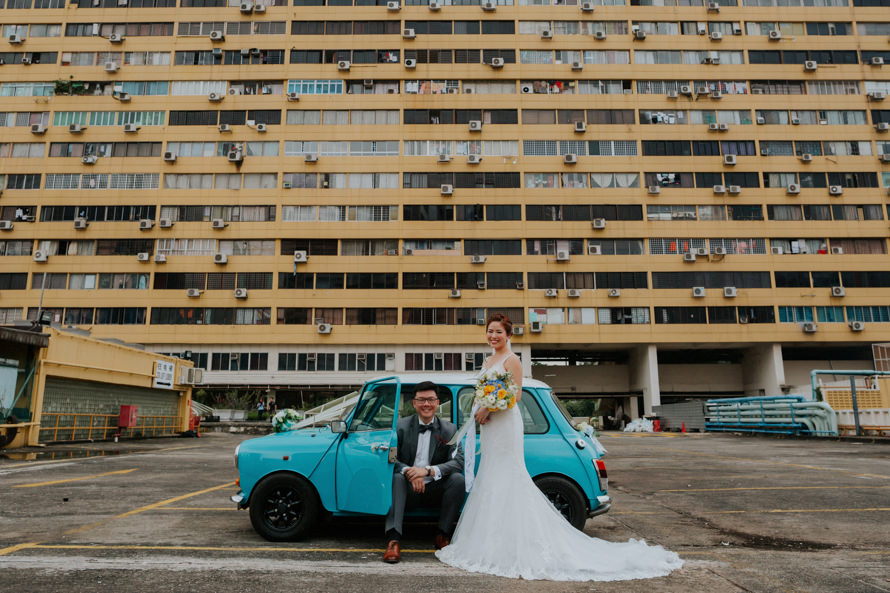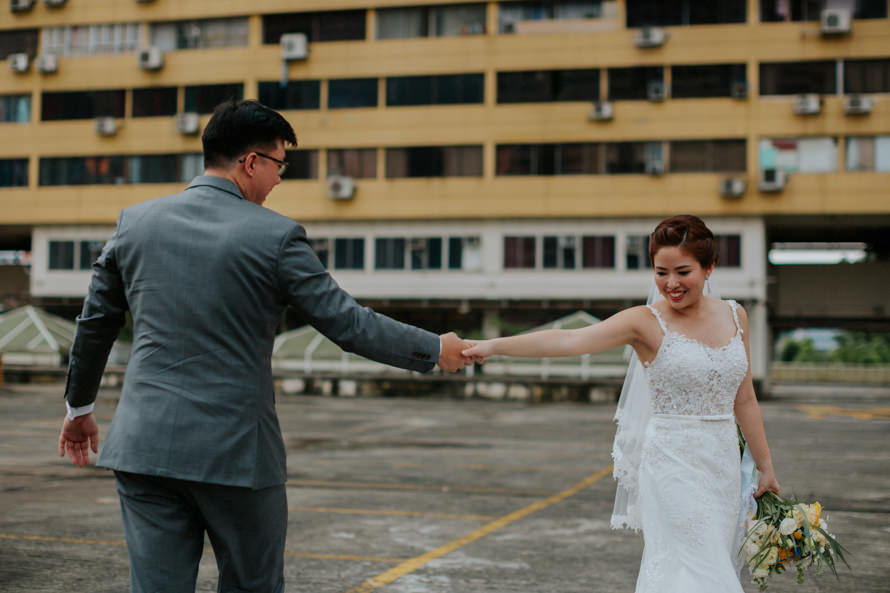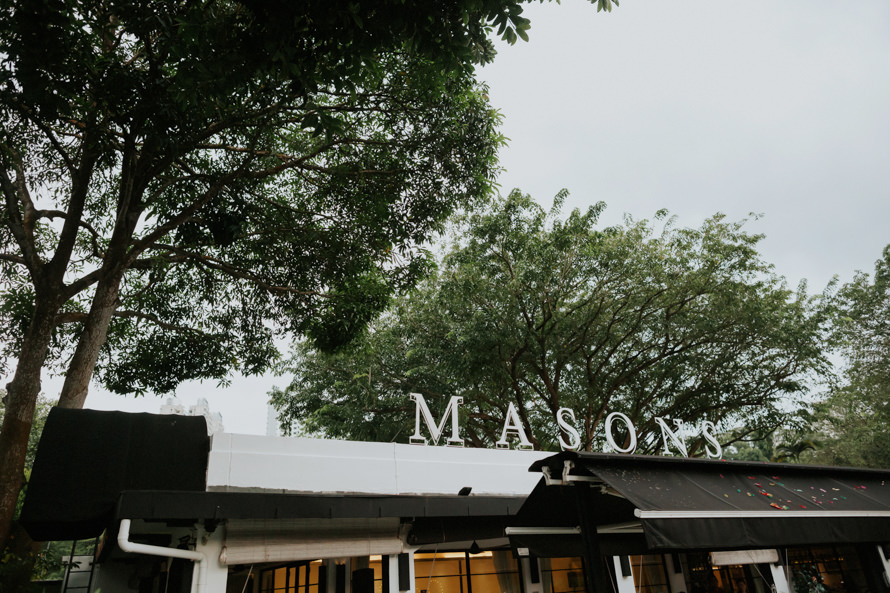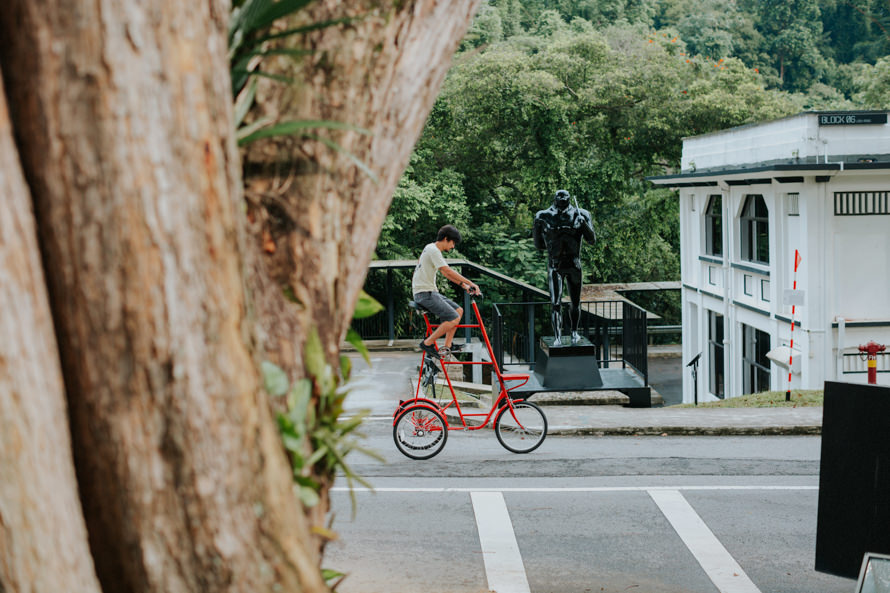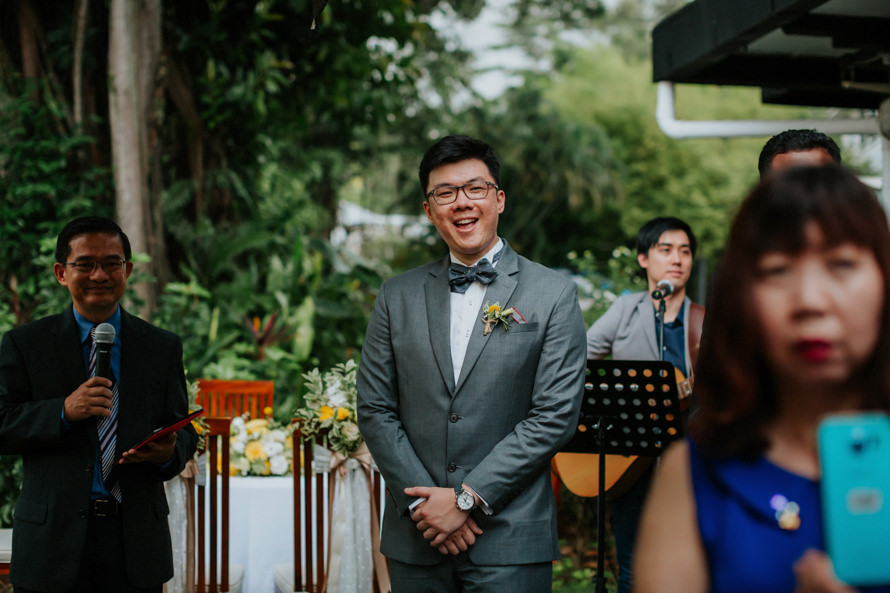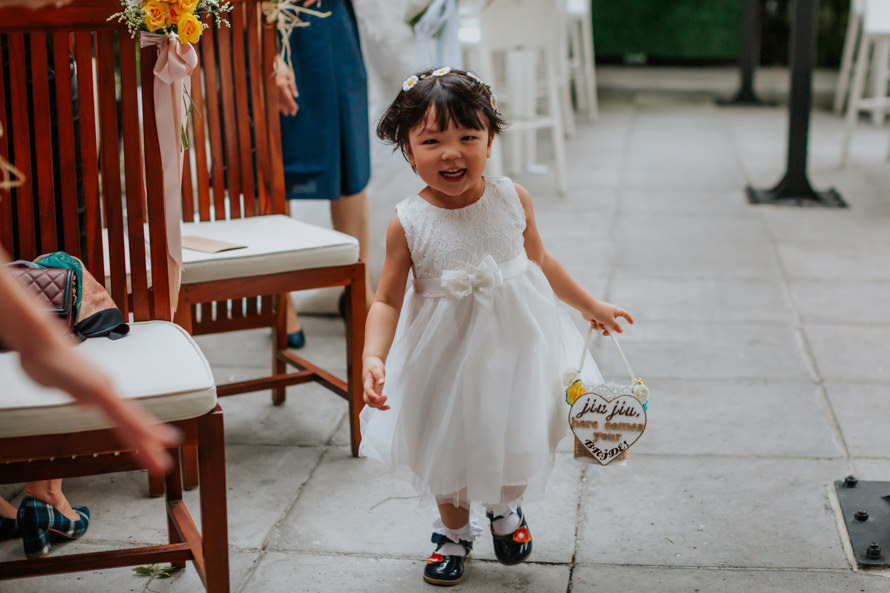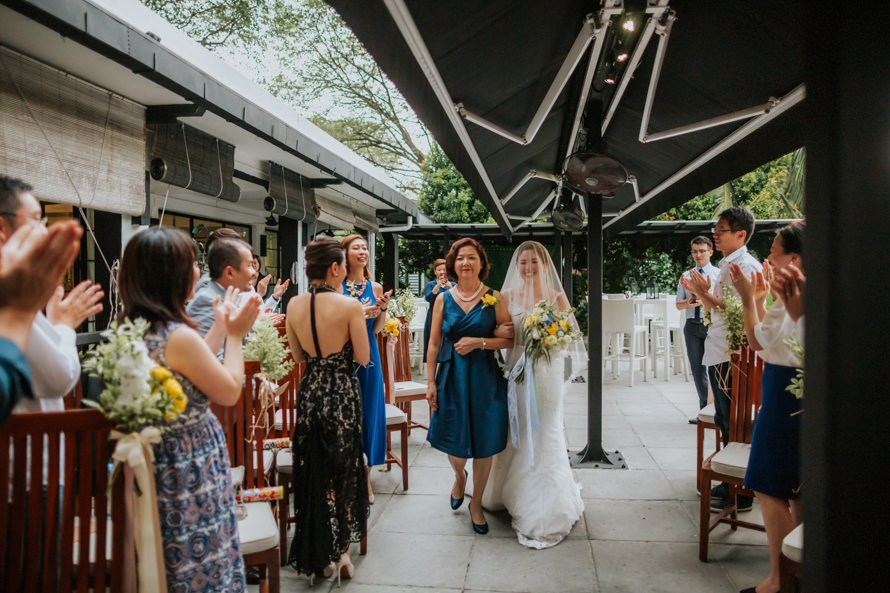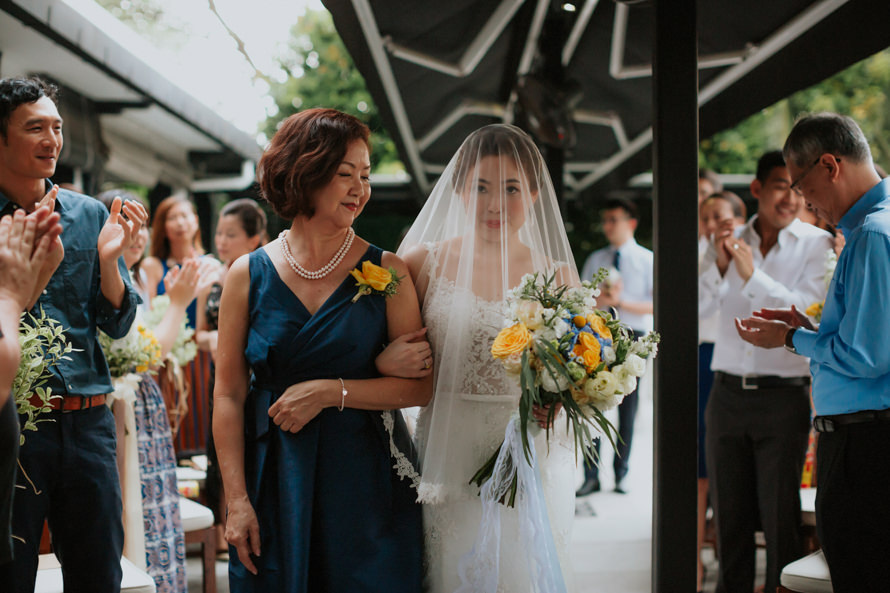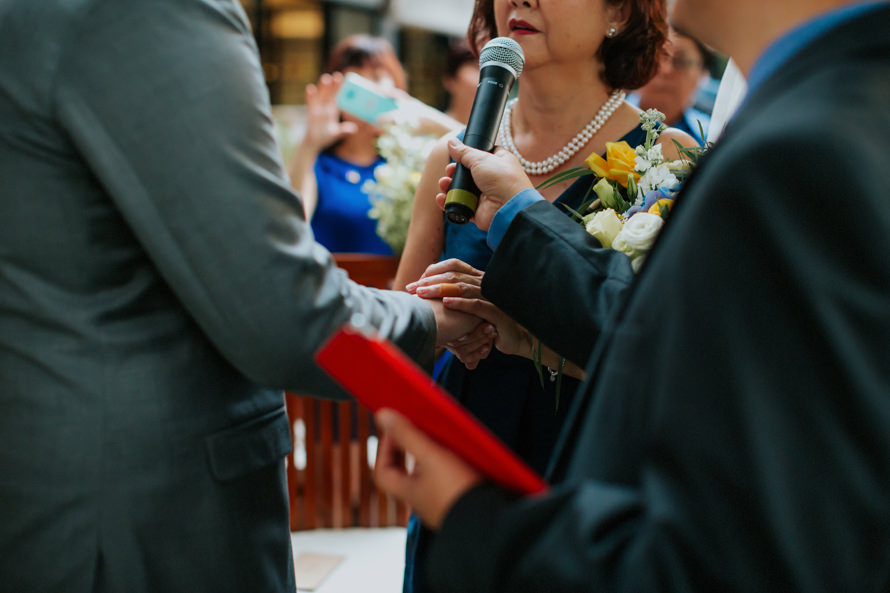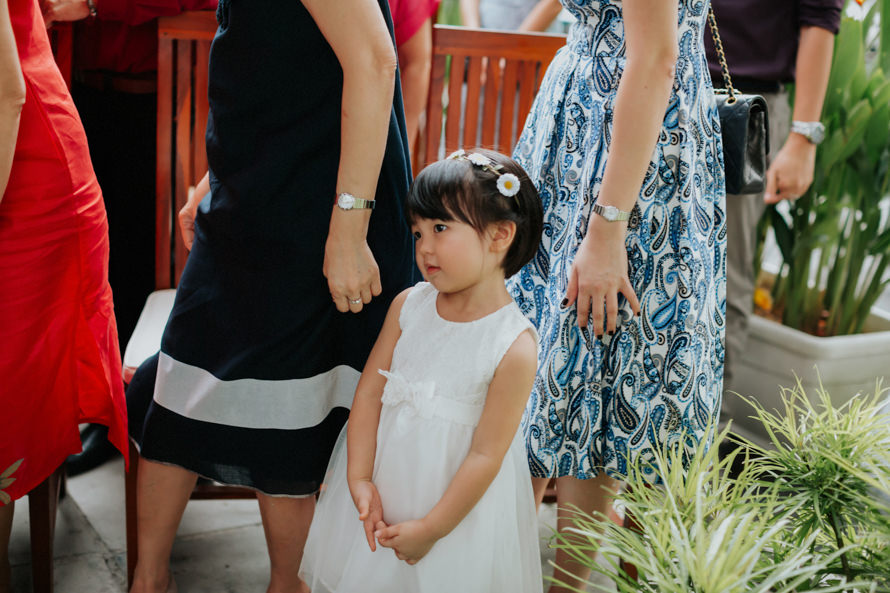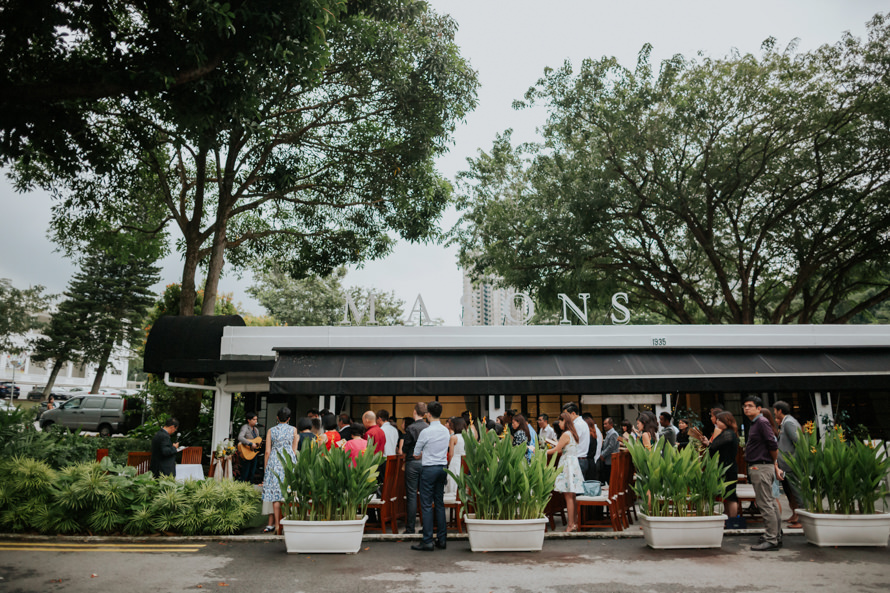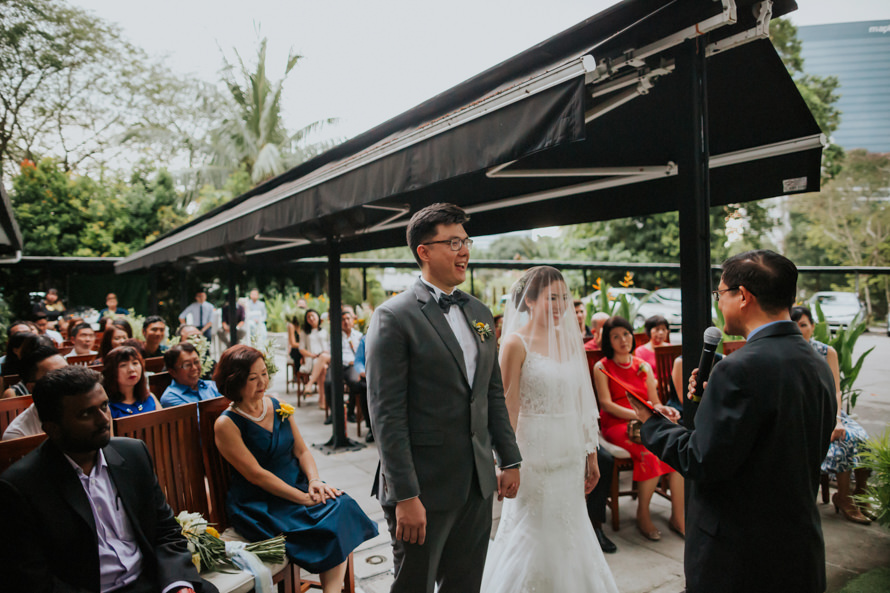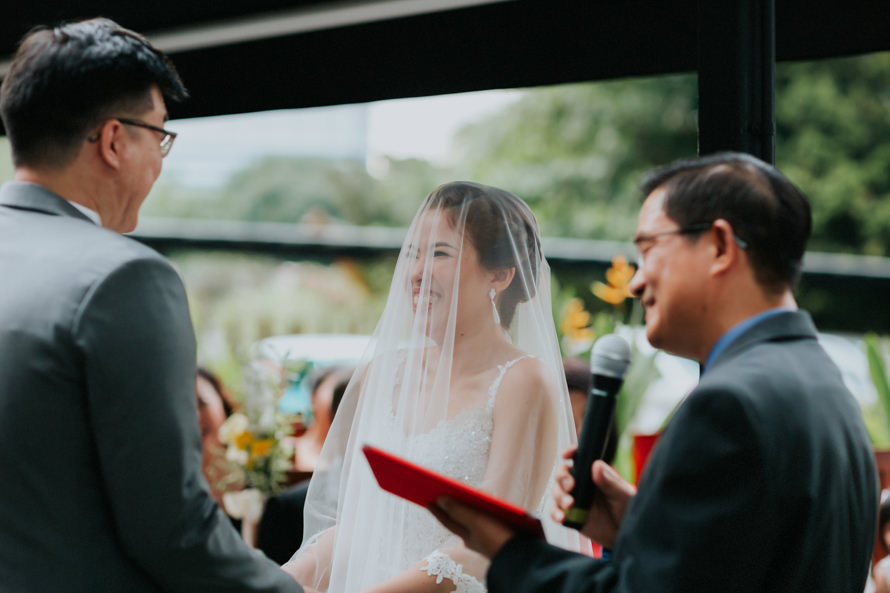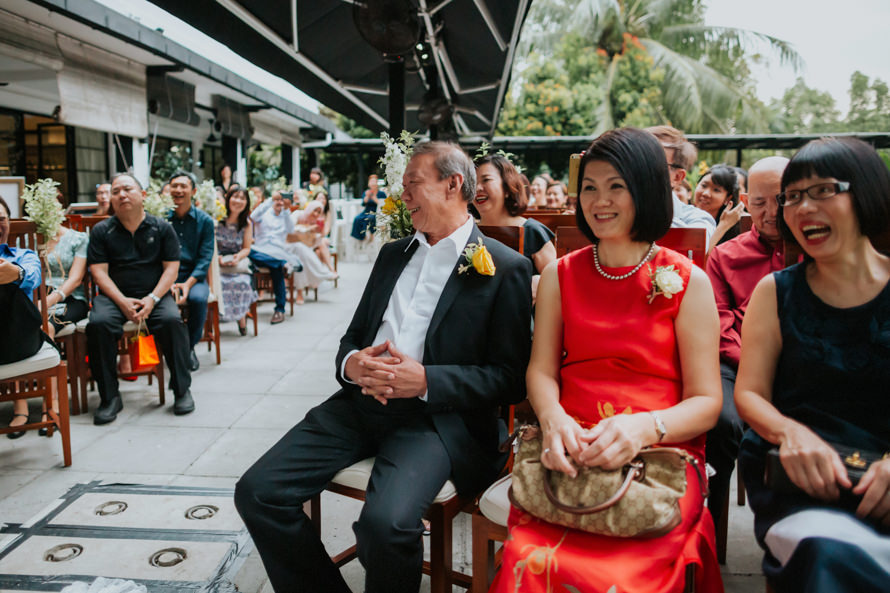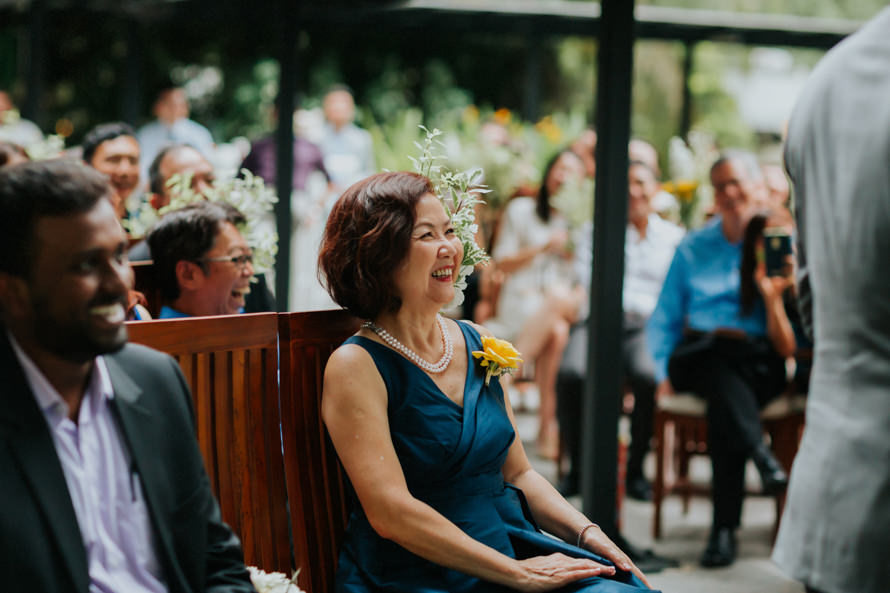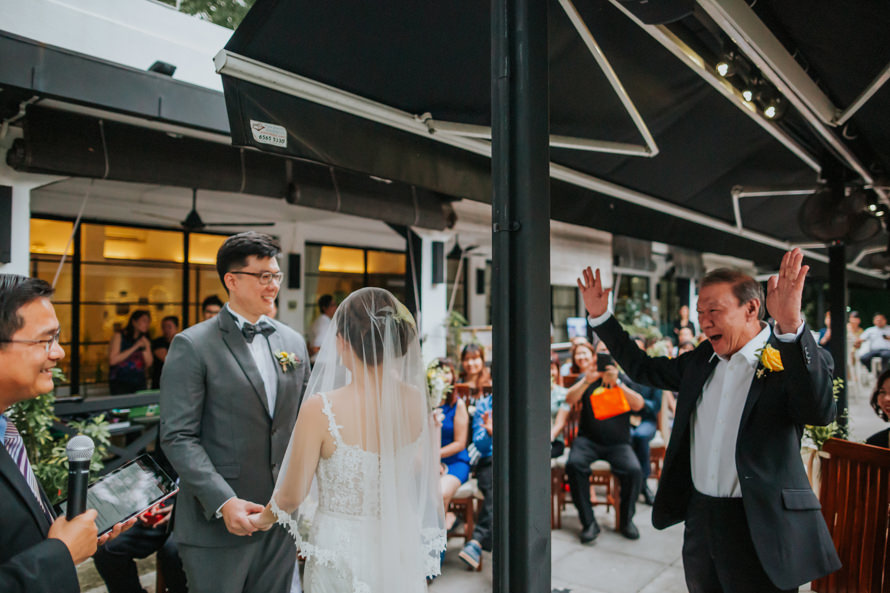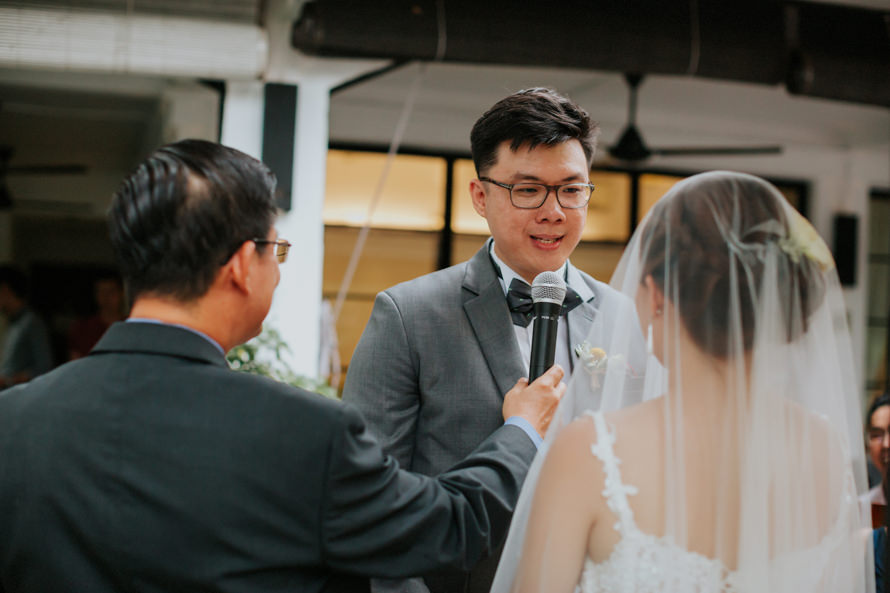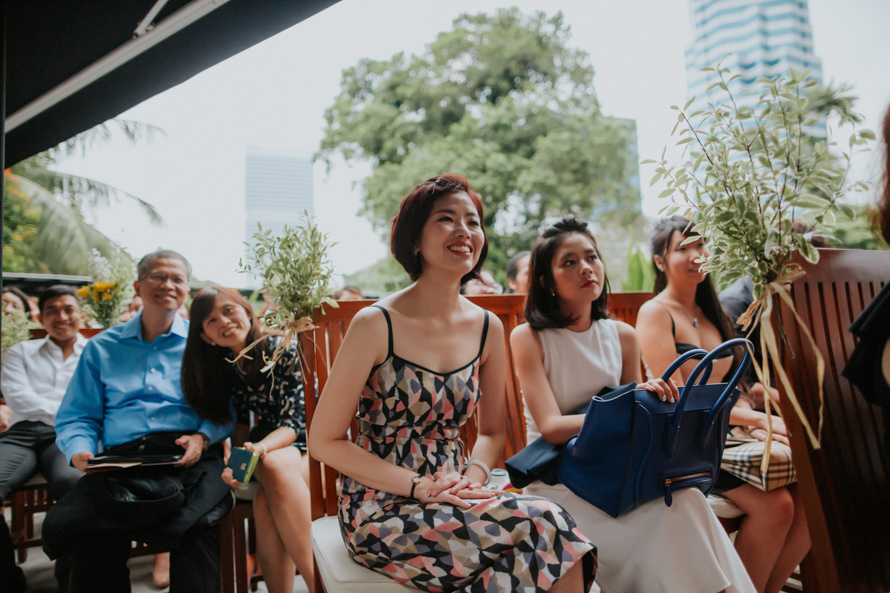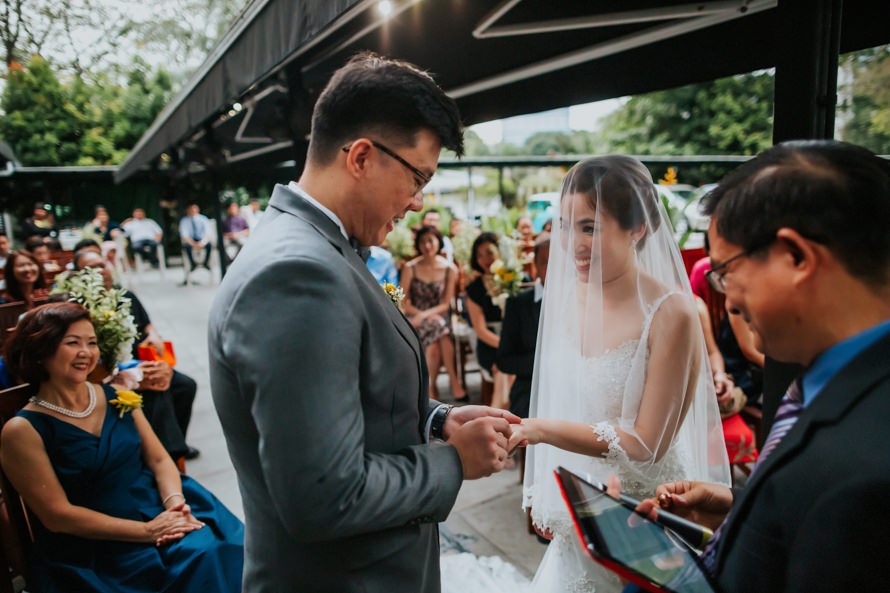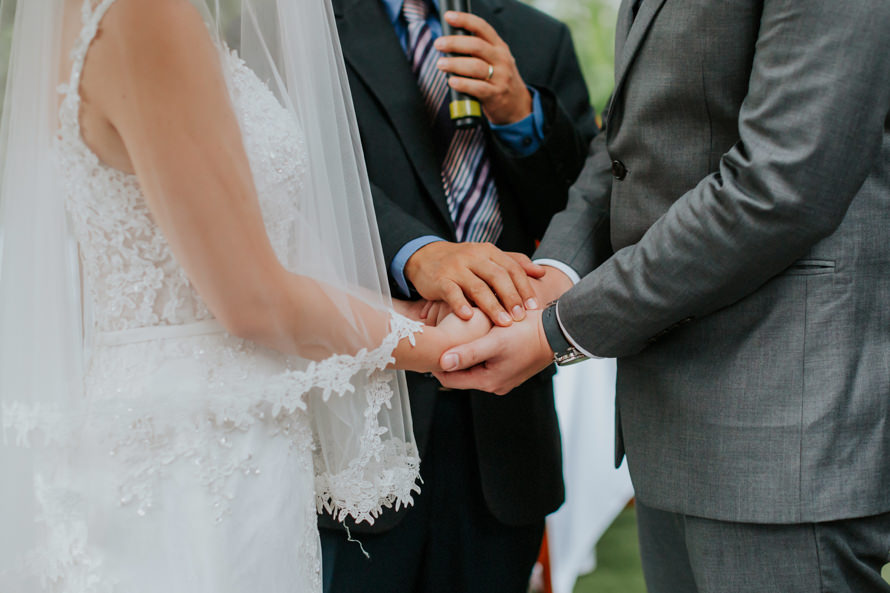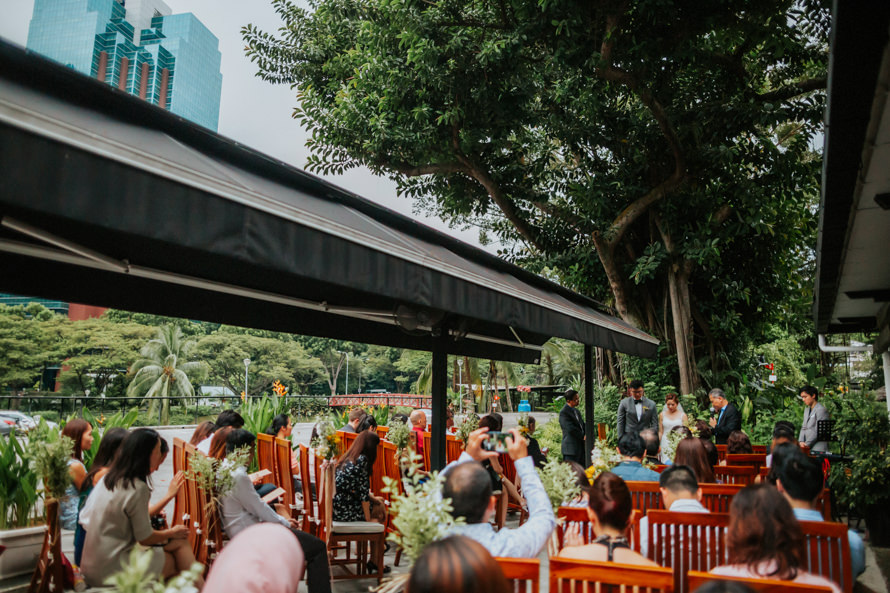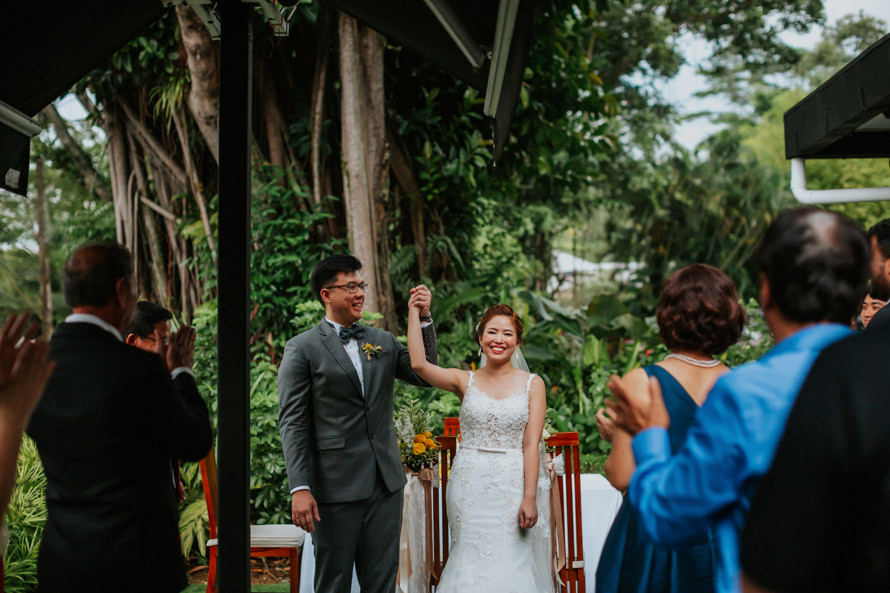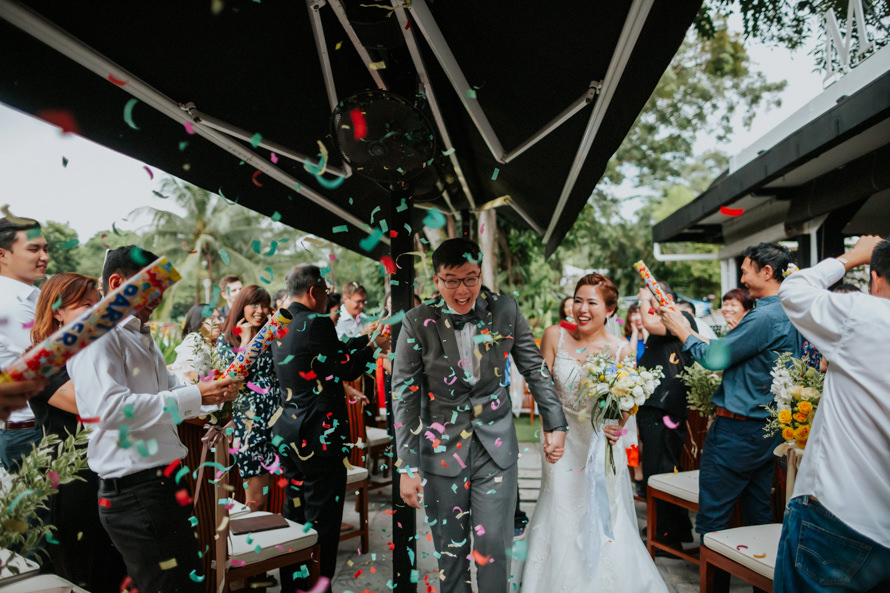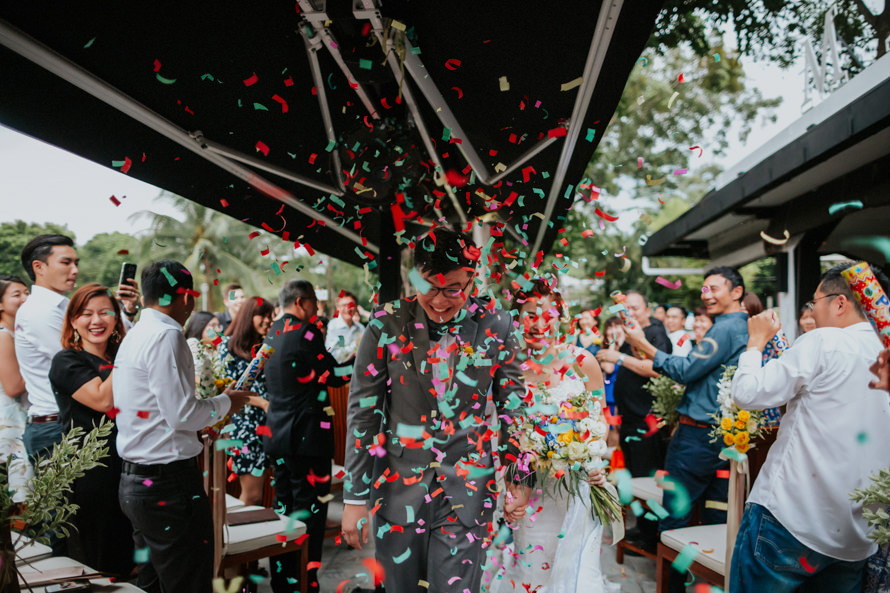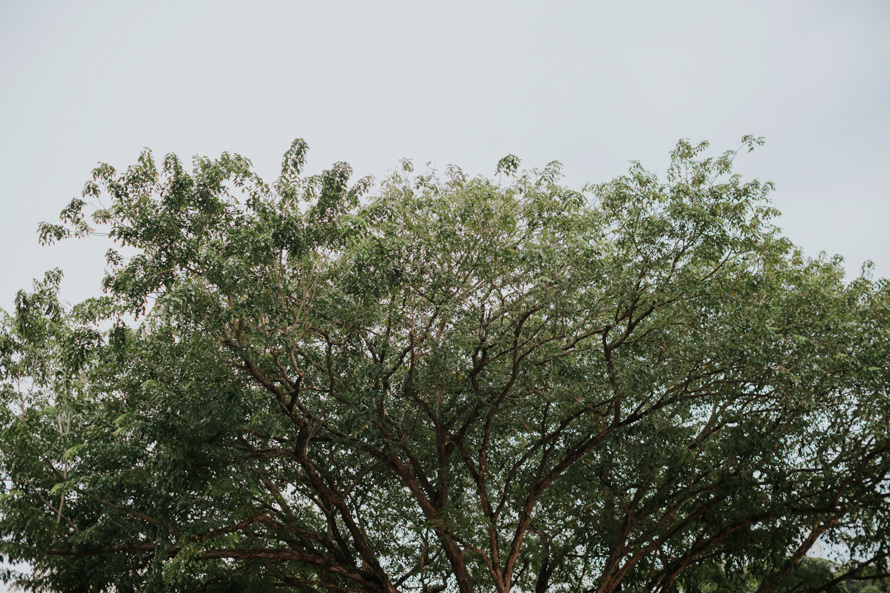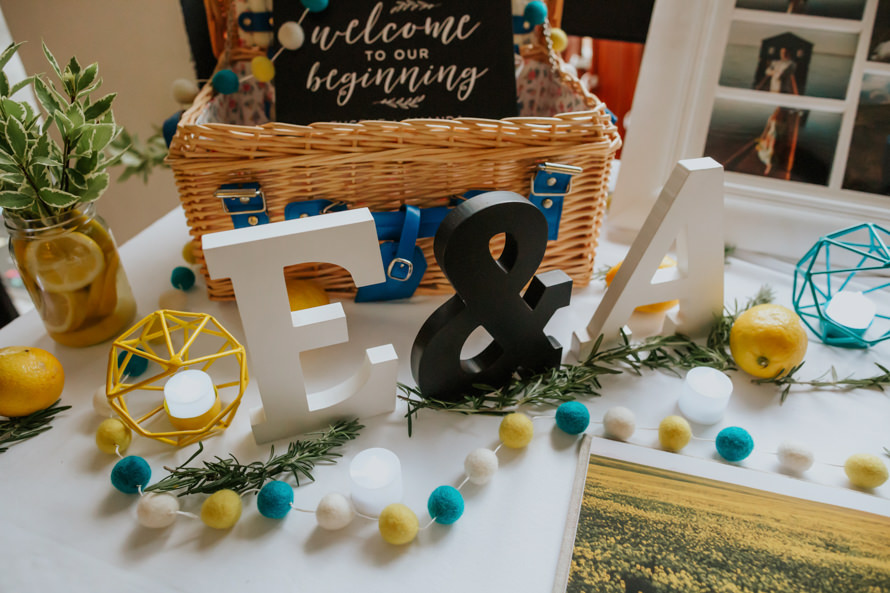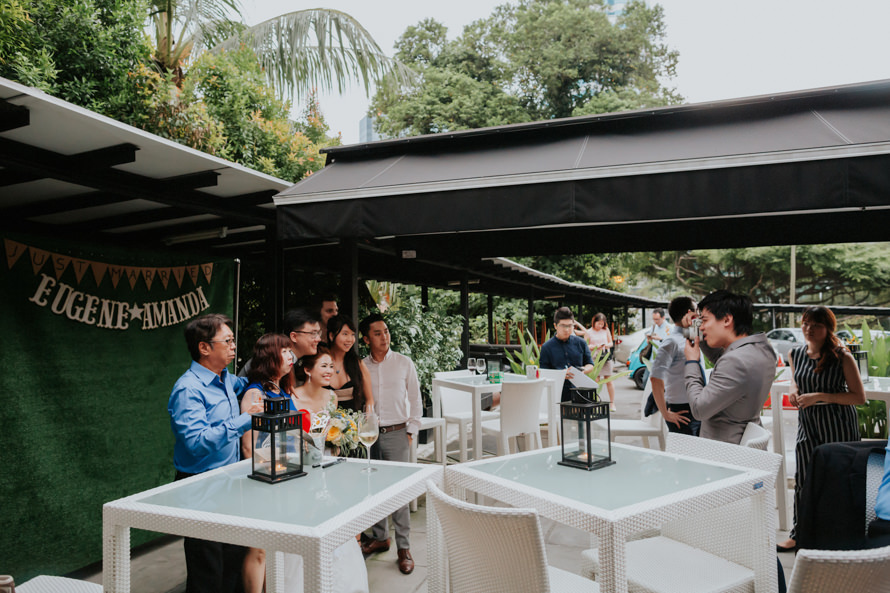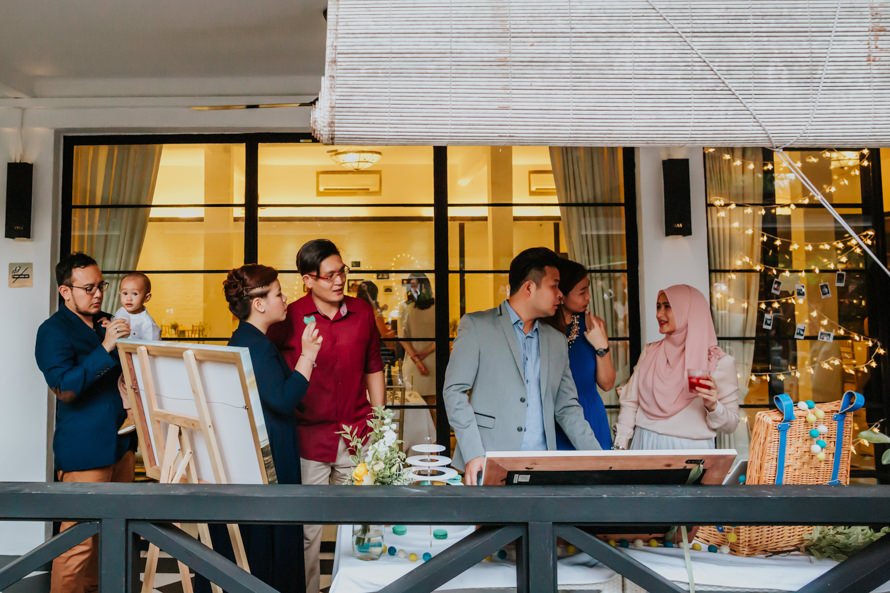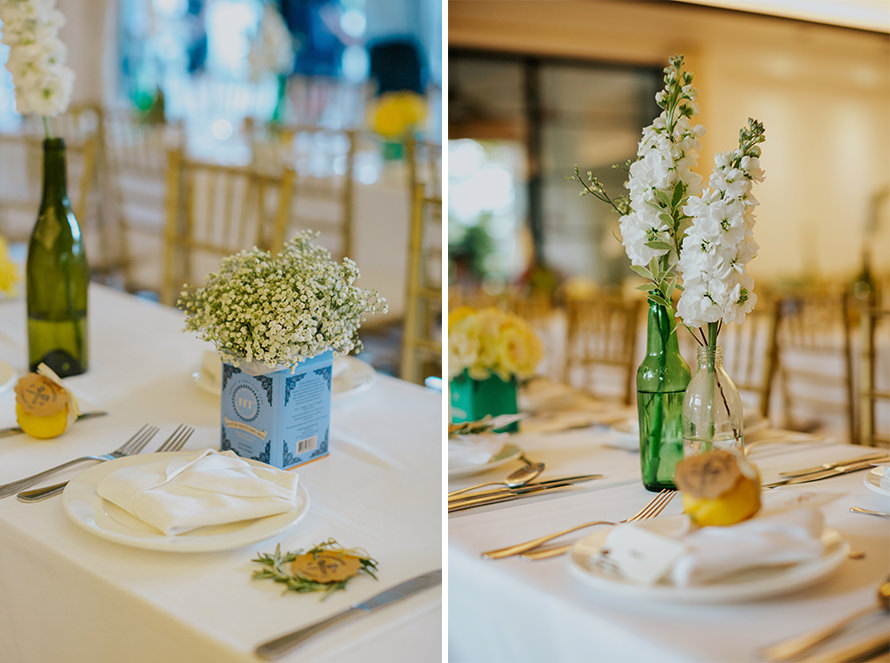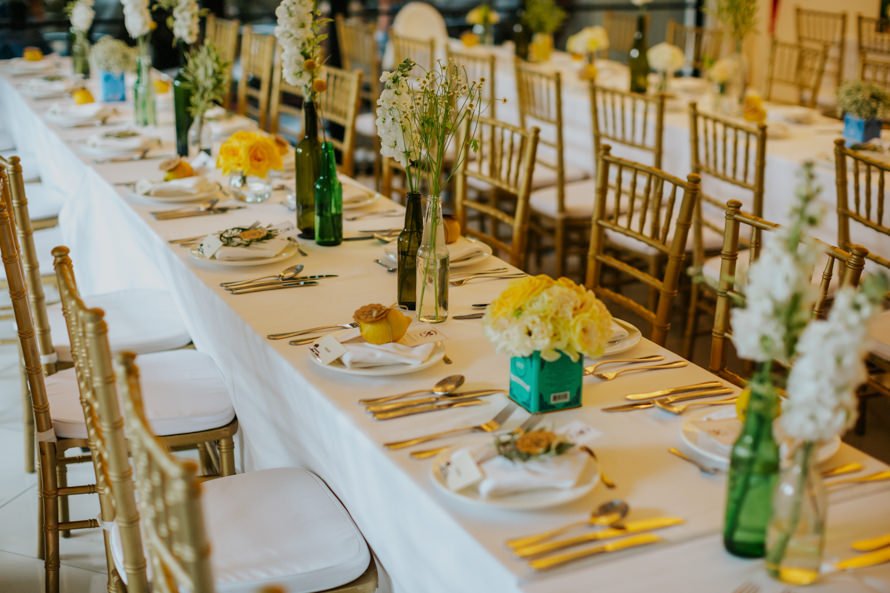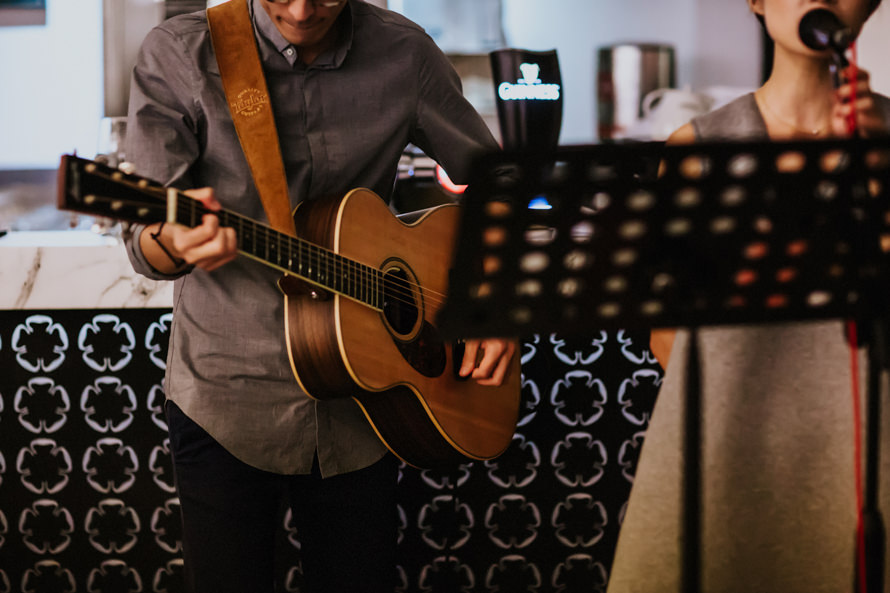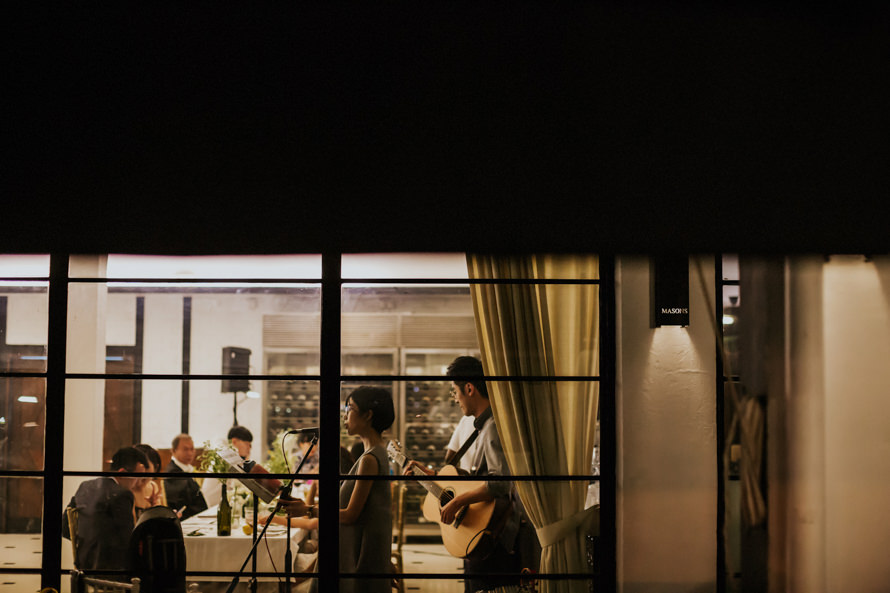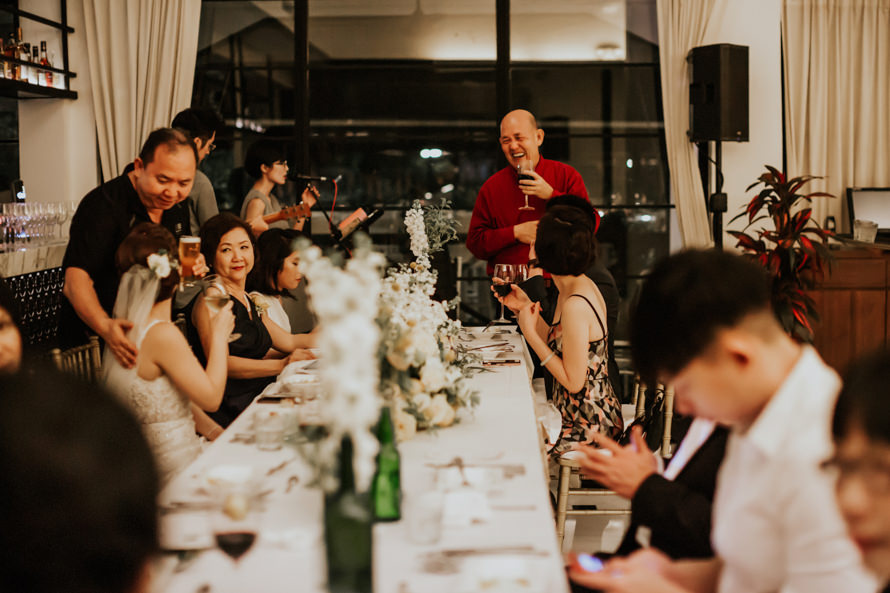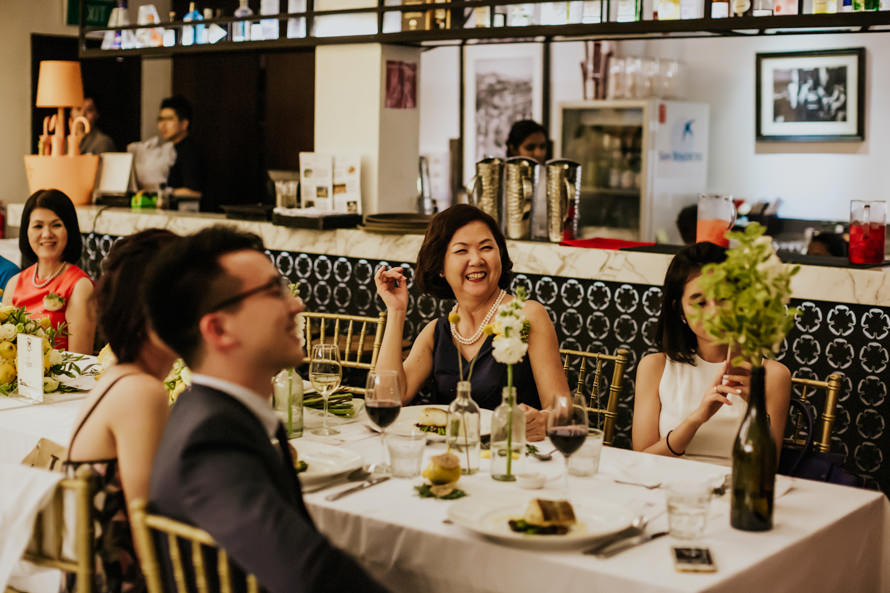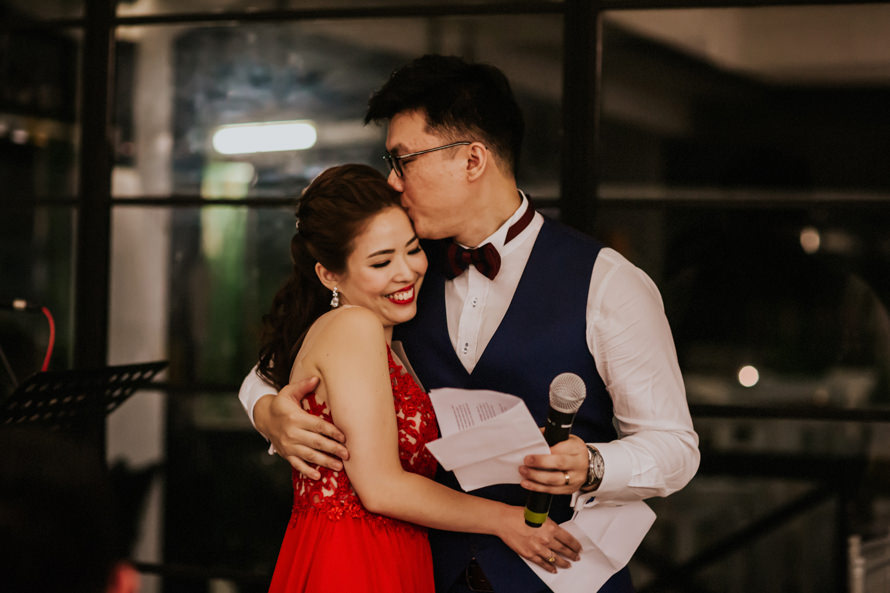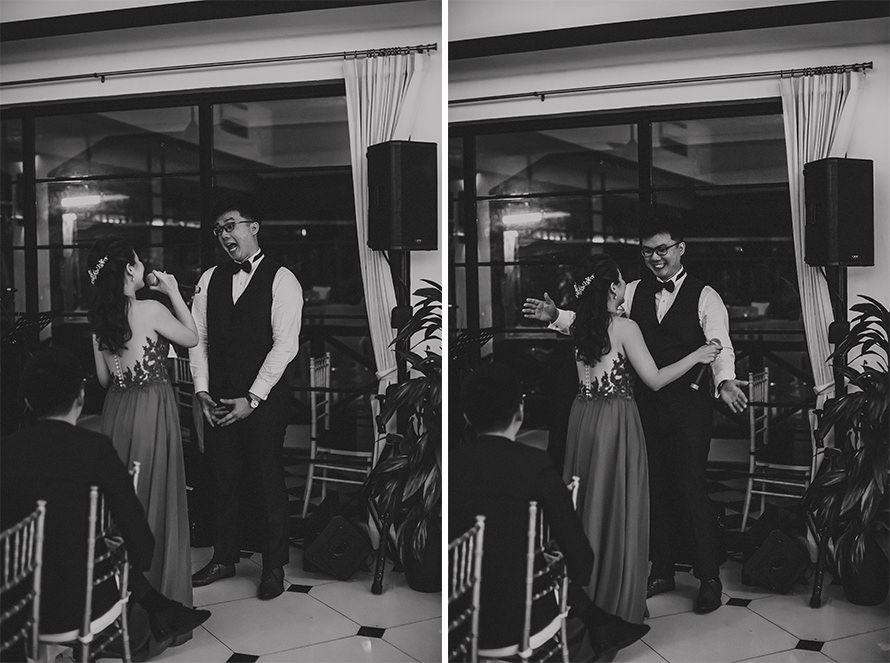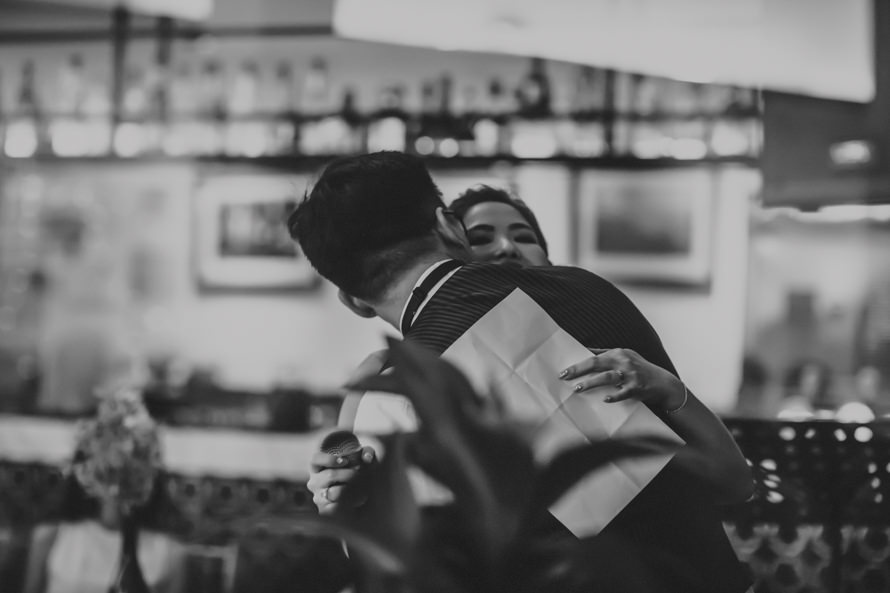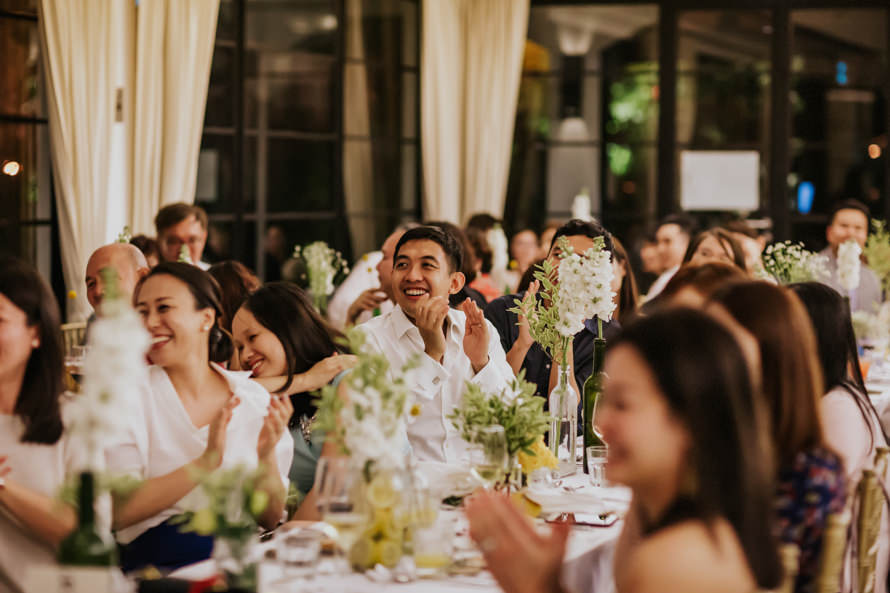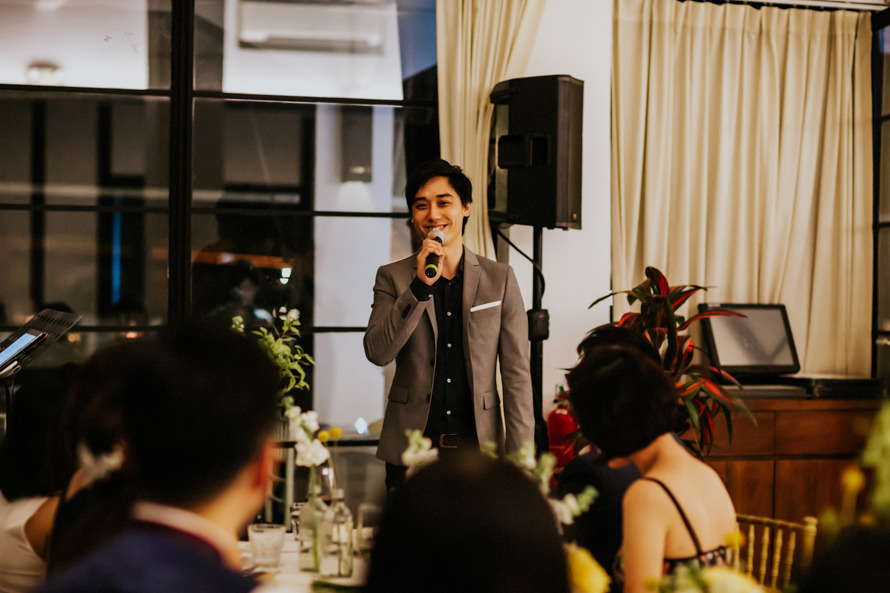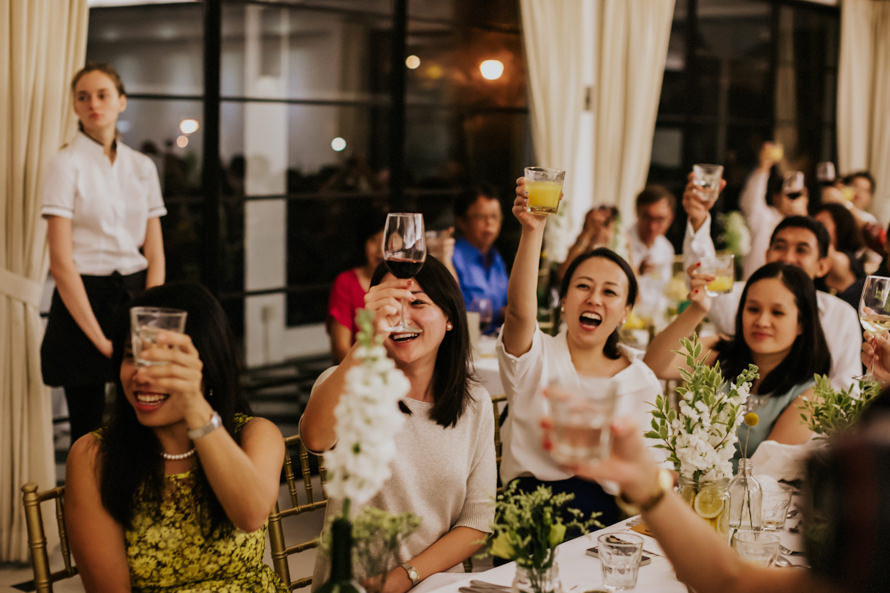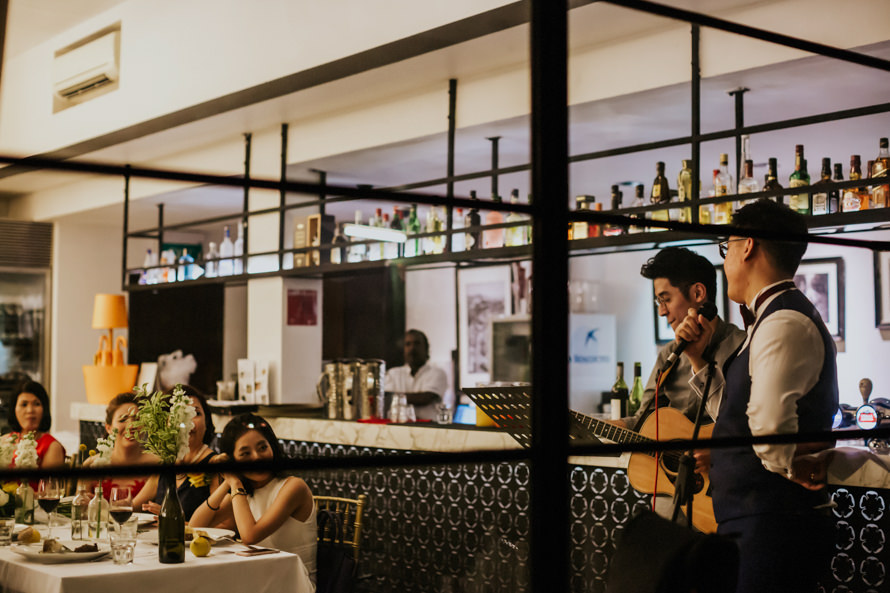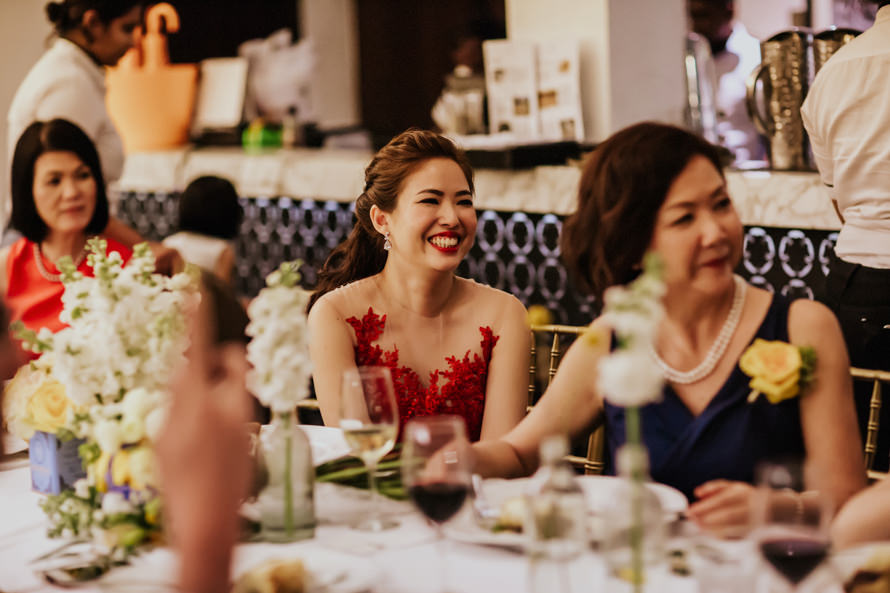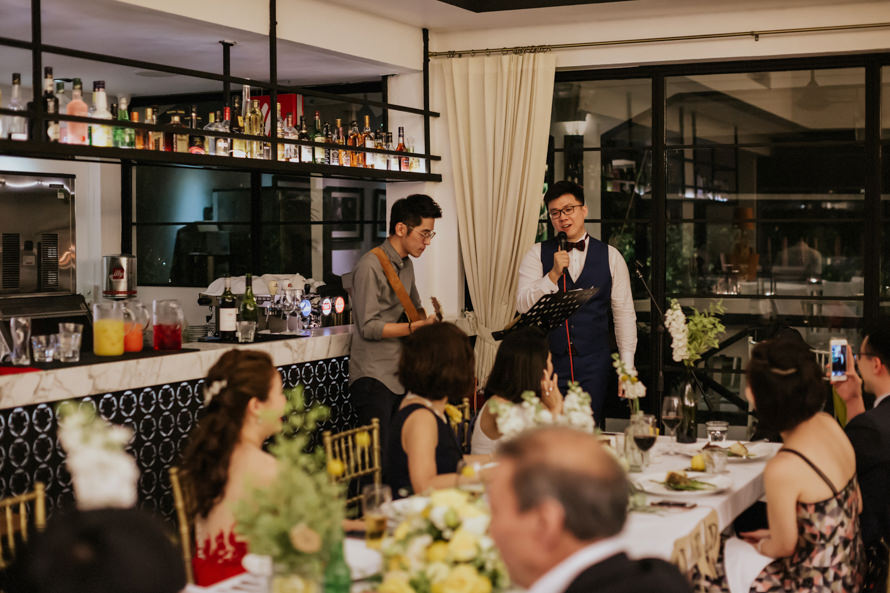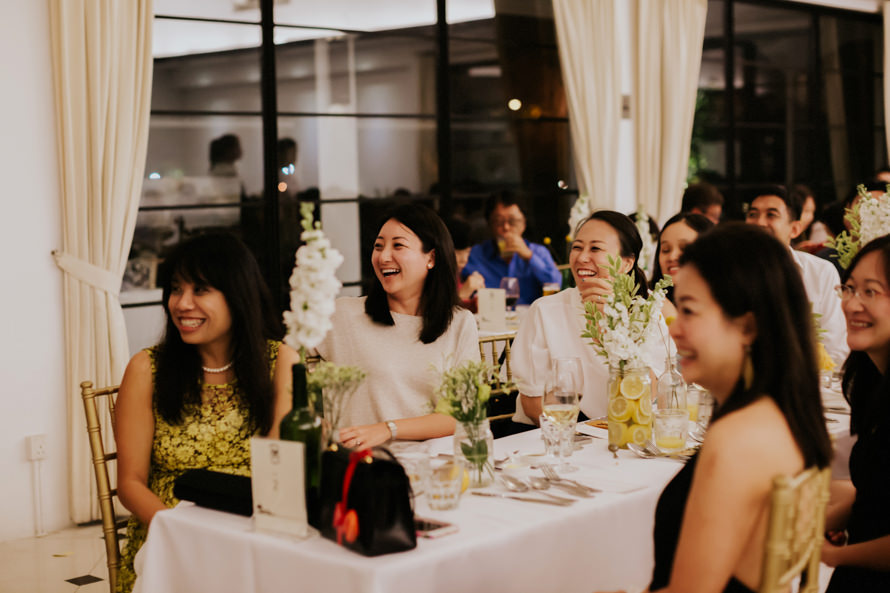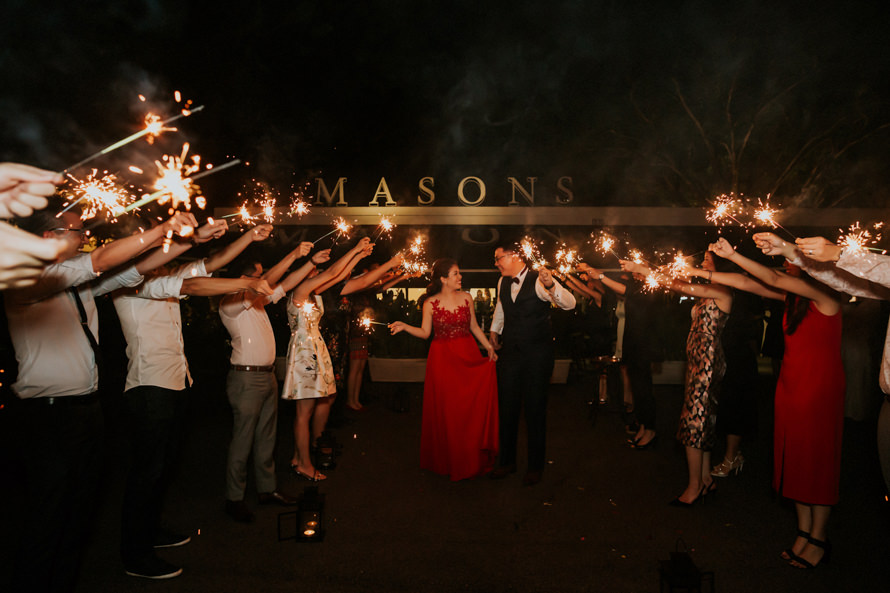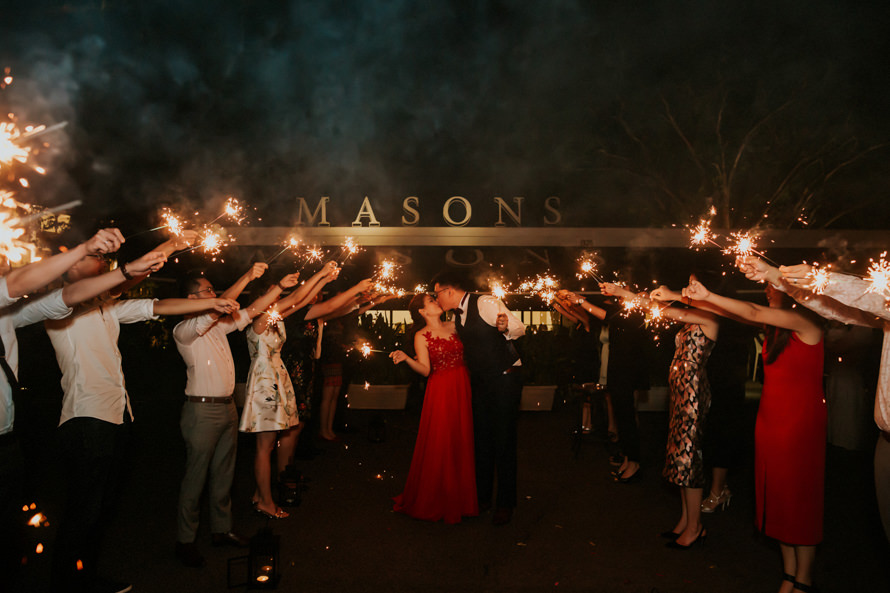 …two days earlier..