Jin + Serene // Andaz Wedding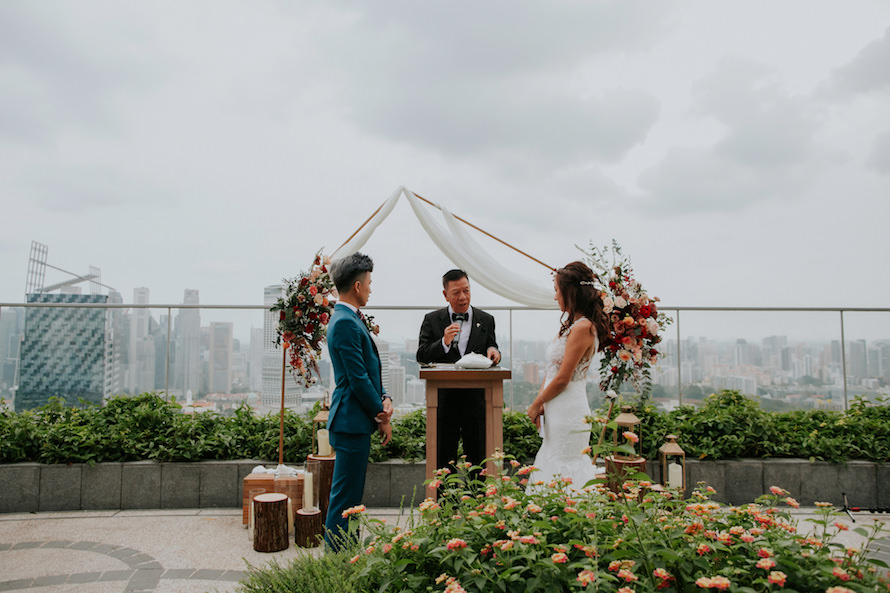 Jin and Serene are such a joy to hang out with. Their bubbly selves, and positivity are just so infectious! Besides learning more about each other during our first meet-up, they also shared with us earnestly on how they started, and run their business. It was really inspiring to hear their story, to know that it was through their constant innovation, and adaptation that Baker's Brew grew to what it is today.
For Jin and Serene, they are each other's mirror half, filling each other's gap; be it in life, or business. We remember Jin telling us that Serene is the positive force that pushes him forward, and his supporting pillar in their pursuits. It is really heartwarming to see how couples complement each other so well, and succeed together.
We love how their wedding reflects their dynamism and energy; from the strong vibrant colours in the styling and florals, to the energetic and spontaneous bridesmaids and groomsmen, everything is just so them. And of course, who can forget the array of customised desserts (baked by their folks, and is worth every single calorie!), their gorgeous multi-tier wedding cake, and all the love and joy from their dearest folks!
P.S: Do try out their soft and moist Ondeh Ondeh cake, its so yummy!
Wedding Venue: Andaz Singapore
Gown: Amanda Lee
Flowers: Florals by Benita
Makeup: Karis Chiu Makeup
Cakes: Baker's Brew
Styling: Wulala!
Videography: momentold