Eugene + Cheryl // Wheeler's Estate Wedding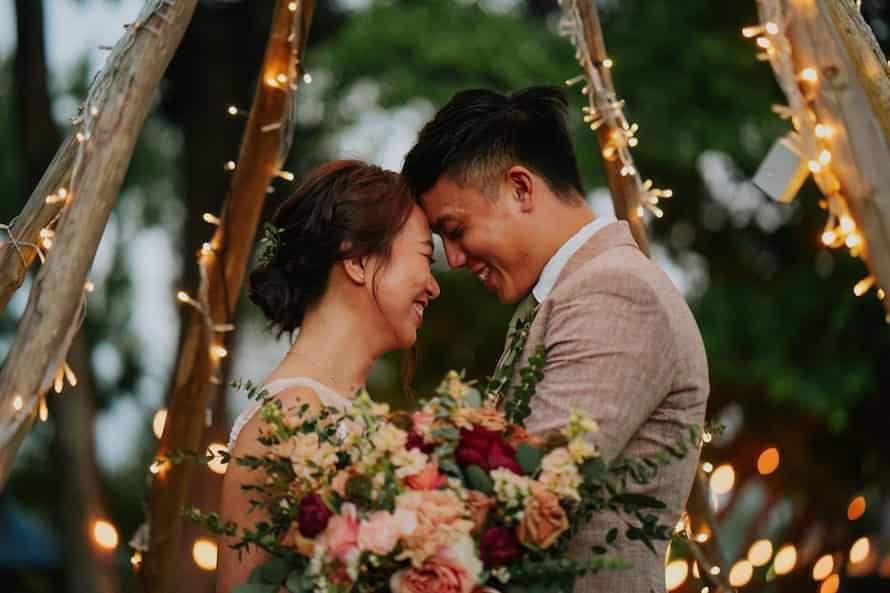 Eugene and Cheryl had a really chill and pleasant morning. After a toned down fetching-of-bride customary in an iconic London cab (we always love sitting in one of them!), they dedicated some time to themselves in glorious nature. Just as we headed towards the park, a pleasant sight behold! We spotted a group of golden retriever 'paw-rents', and we asked if we could have some photos taken with their cuddly ones. They gladly agreed, and even joked that they've been waiting there just for us!
Coming from the outdoor industry, Eugene banded together with his pals to build a centerpiece for his evening solemnization – a free standing teepee structure. It was nothing short of amazing as Cheryl walked down the aisle (through the structure!) with her grandpa, against the backdrop of the setting sun. The sun's soft orange glow, coupled with the cheery smiles of their dearest folks, radiated much warmth, and added magic to the whole setting!
Wedding Venue: Wheeler's Estate