Y + V // Regent Hotel Wedding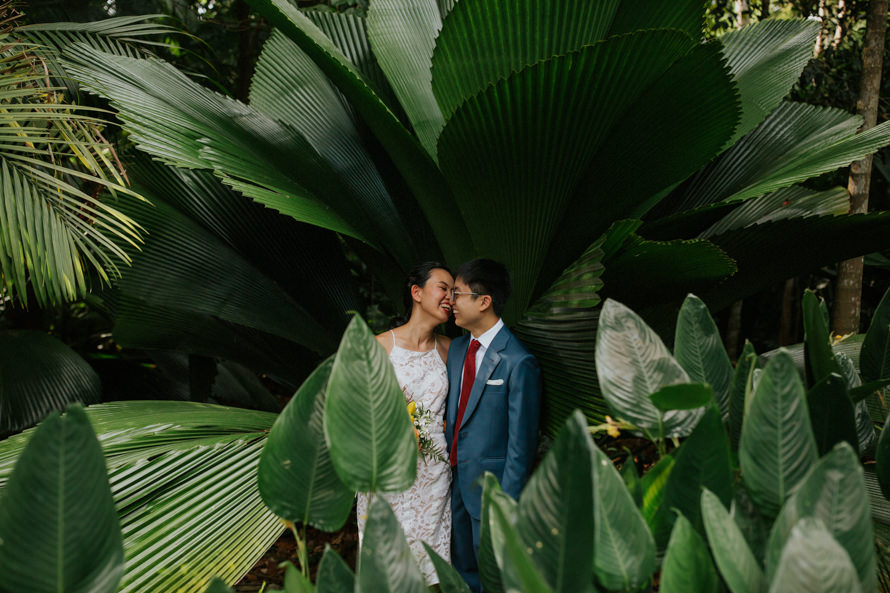 We vividly recall the post-ceremony walk we took with Y & V after their simple and intimate celebration at Regent Hotel. It was one that started off light, but left us heavy, with much after thoughts even till today.
During their session at Singapore Botanic Gardens, we found out that Y was posted overseas permanently and it would be many months before V can join him there. Having to separate albeit temporary, right after their wedding celebration can seem like a cruel twist of fate. But it makes us appreciate life's bitter and sweet moments, and to embrace it with an open heart. Like how Paulo Coelho put it in The Fifth Mountain, "Life sometimes separates people so that they can realise how much they mean to each other" – it can't be more true.
Thank you both for allowing us to document this part of your journey together and for showing us what it means to "love each other for who you are, and who you have yet to become" – a vow they made to each other.
Wedding Venue: Regent Hotel Singapore
Makeup and Hair: Jennifer from iheartblooms
Bouquet: Keira Floral