J + W // Amara Sanctuary Resort Sentosa Wedding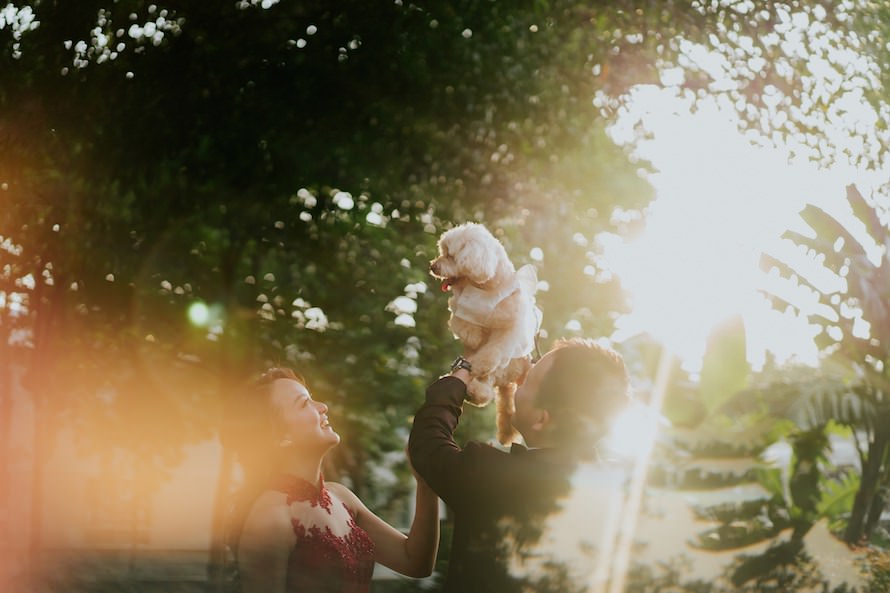 The other day, someone asked if I prefer the sunrise or sunset. Without hesitation, I said sunrise! Perhaps it is because most of our memorable sunrise were on mountaintops. The magic of witnessing the start of a brand new day, and the surroundings slowly coming to life, after a long, and hard climb makes the whole sunrise journey even sweeter.
That same evening, we took a walk downstairs after a rare early dinner. Right before our eyes was one of the most gorgeous sunset, casting its glorious light on the facade of our apartment. In that instance, it felt like a dignified end to an otherwise ordinary day, just to bask in its ephemeral beauty. It was as though the light is sending us a beautiful message of love and hope 😘
Here's a golden moment of pure bliss for J+W with their beloved furry friend right after their solemnisation!
Venue Amara Sanctuary Resort Sentosa
Groom's Suit Joe's Tailoring
Florals Amyt Fleur
MUA NK MUA