Aaron + Amelia // St George's Church Wedding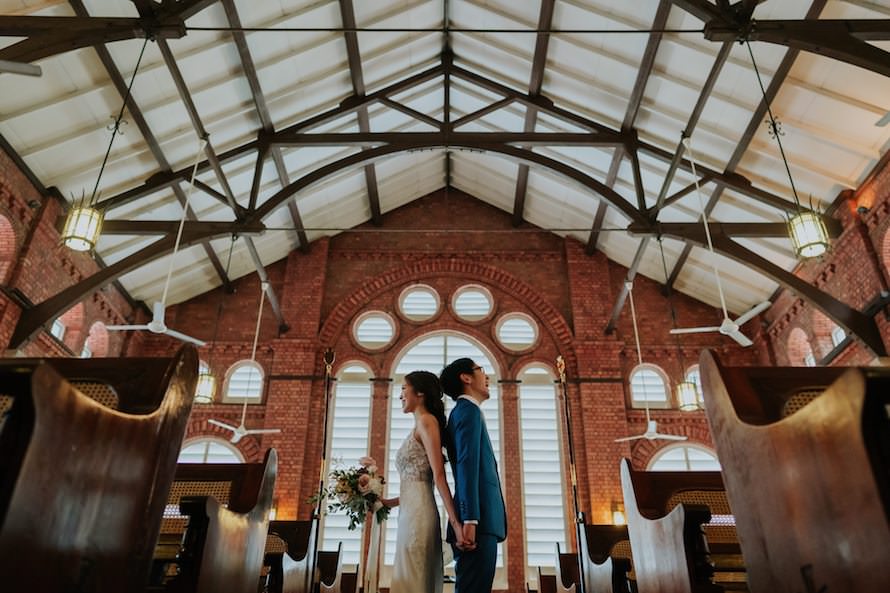 We always wonder what goes through a bride's mind, and how they feel before the first look, behind her veil.
Is her mind in a complete blank? Will nervousness get the better of her? Is her mind going through a visual loop of the groom's arrival? Or will it simply be a calm one?
The possibilities are endless, and only she knows.
Ever so often, we have an impulse to ask the bride, but we always hold back. Perhaps some thoughts and feelings are best left to be felt and embraced in one's heart. Perhaps this ethereal feeling should only be kept this way; like a little secret unbeknownst to others. That, is the magic. And for us, this moment of Amelia, shall forever be represented by a simple composition with a mirror, a childhood photo, and a reflection of herself.
Gown Alerisa
Makeup and hair: TangYong Hair & Makeup
Videography: Twenty8picks
Wedding planner Everitt Weddings
Wedding venue St George's Church | JW Marriott South Beach Hotel