Deepan + Julianne // Open Farm Community Wedding
Right from the start, Deepan and Julianne wanted their wedding to be filled with lots of conversations, laughters and joy shared with each and every one dearest to them. With that in mind, they decided to have two separate wedding celebrations: a simple wedding lunch with their families at Shahi Maharani North Indian Restaurant, followed by an intimate wedding dinner with their closest friends and colleagues at Open Farm Community. What ensued was a beautiful and relaxed day full of fun and love!
What struck us the most was that both of them were so involved in the whole wedding planning process, and bravely undertook several major DIY projects.  Apart from trying their hands at shooting their own pre-wedding photos in Bali and Singapore using a tripod, Deepan also conceptualised and built the floral arch on his own using copper pipes, while his best buddies assembled it on the wedding day.
With a knack for dress making, Julianne wanted to sew her own wedding dresses. "I didn't really need the dresses to be the perfect dress, I just wanted to make them myself and learn some things in the process….It's not perfect but I'm glad I tried…", said Julianne, who started working on the designs about a year before their wedding. We can't agree more! Indeed, it's the imperfections in life that shapes our experiences and define who we are, and what matters most is the process. It is by no means an easy feat, and what's more, the dresses are dead gorgeous! Oh, and did we forget to mention that Julianne also sewed Deepan's tie just two days before their wedding?
Besides the photos, floral arch and wedding dresses, they also hand painted the place cards and sourced their own wedding favours – retro hot wheels cars and mini Japanese-inspired paper fans. All these certainly added much personal touch to their wedding!
Videography: Rekord Haus
Makeup and hair: Valda Goh from Makeup Maestro
Florals and hand bouquet: Fleurapy
Wedding cake: Spatula Bakery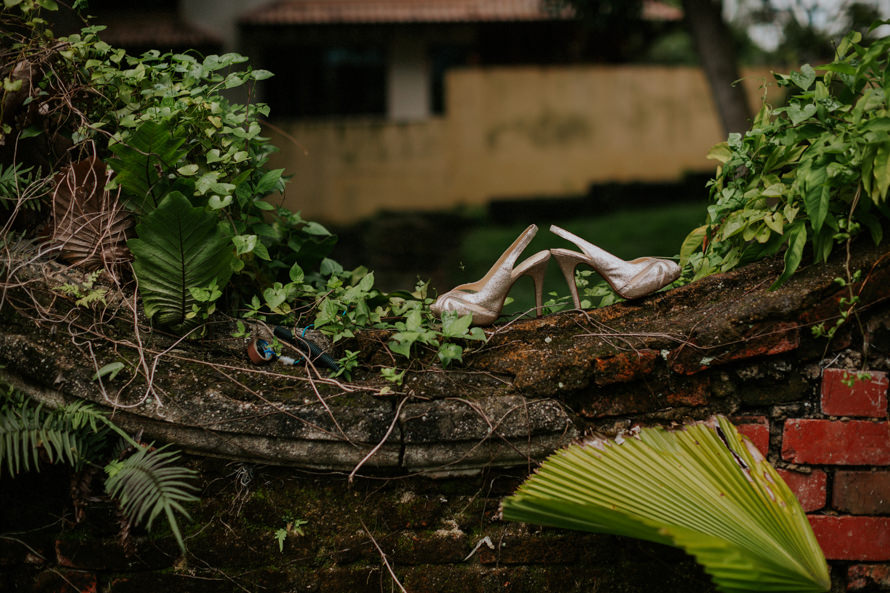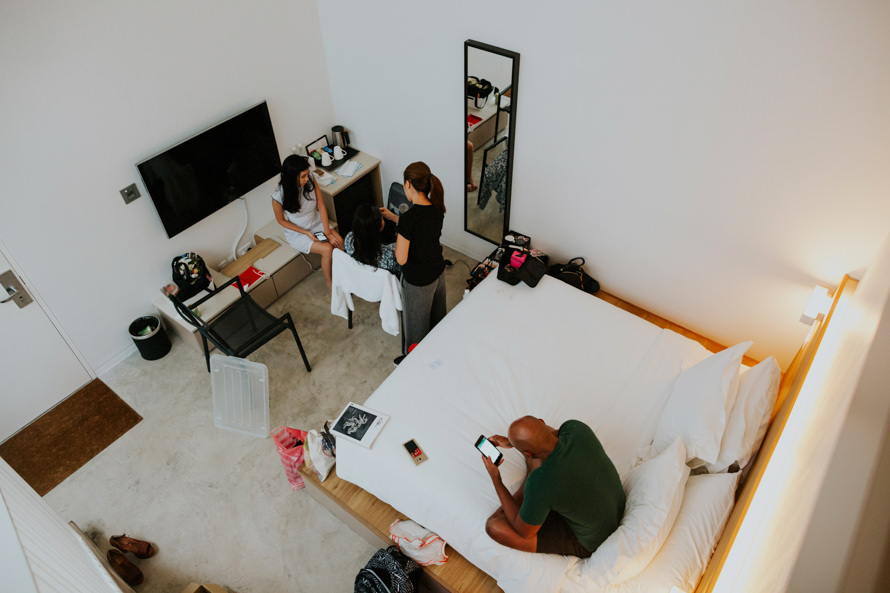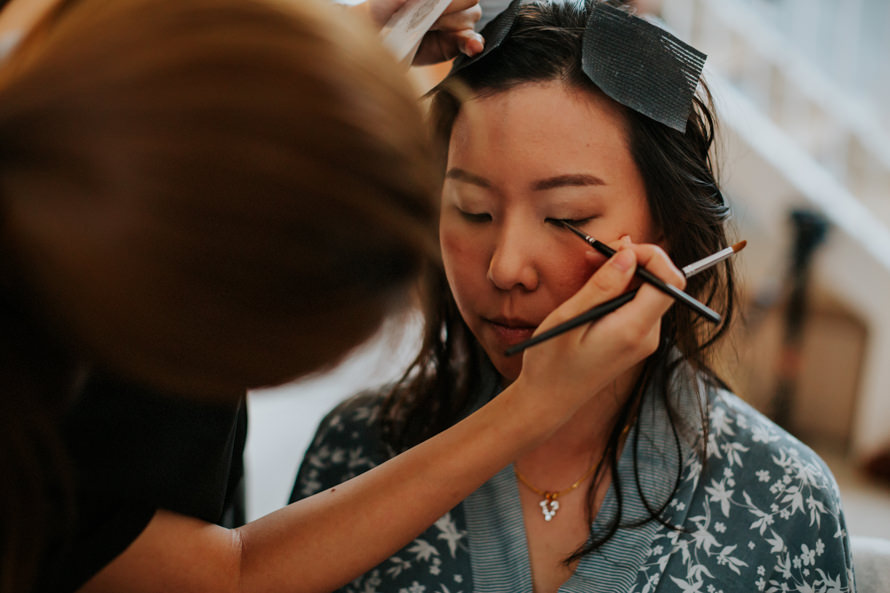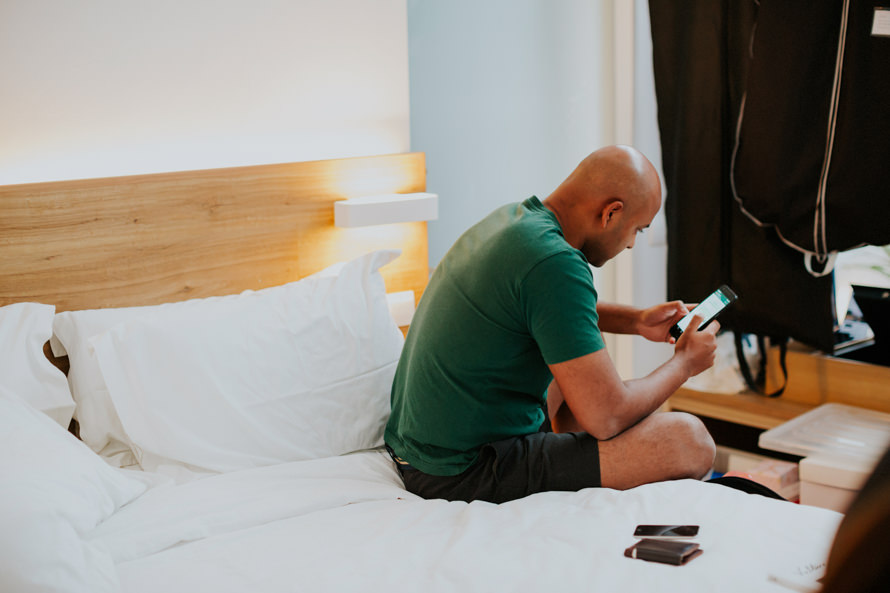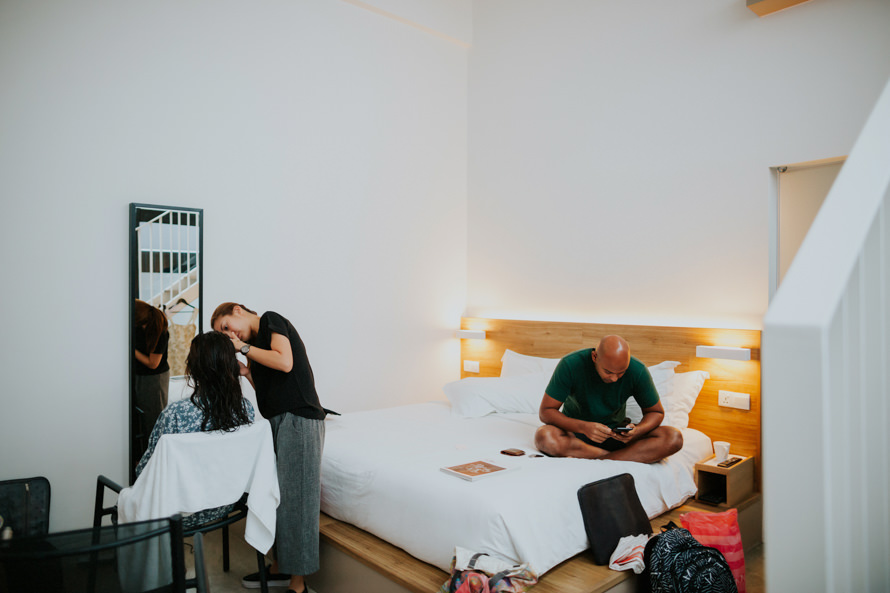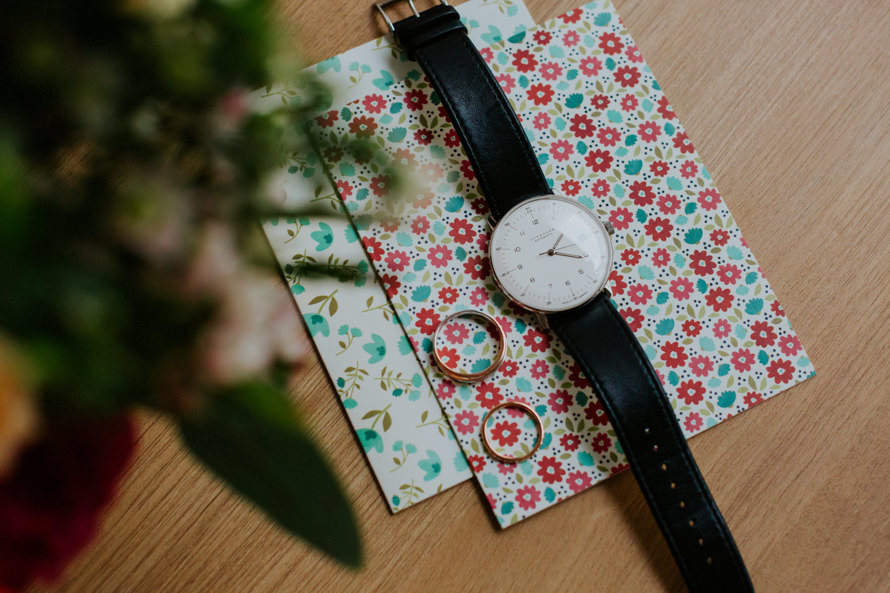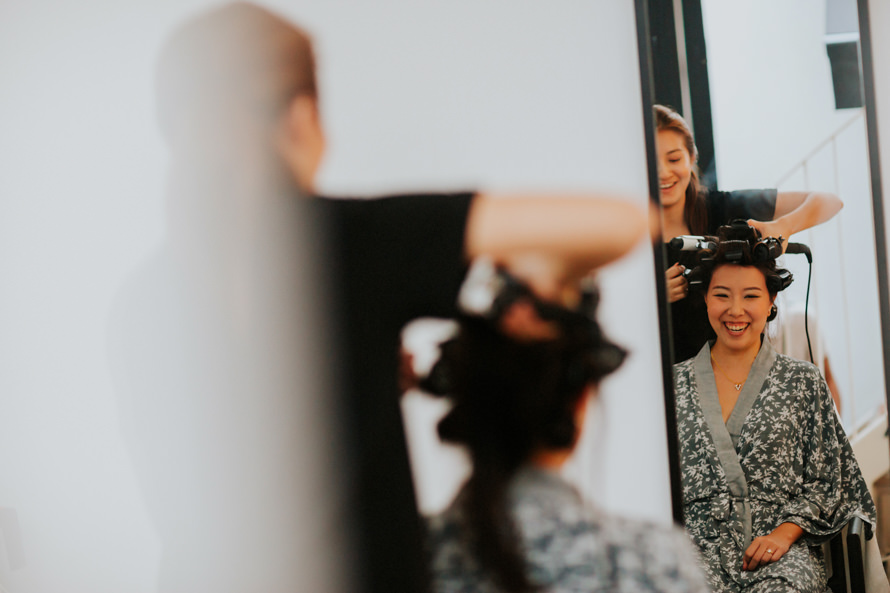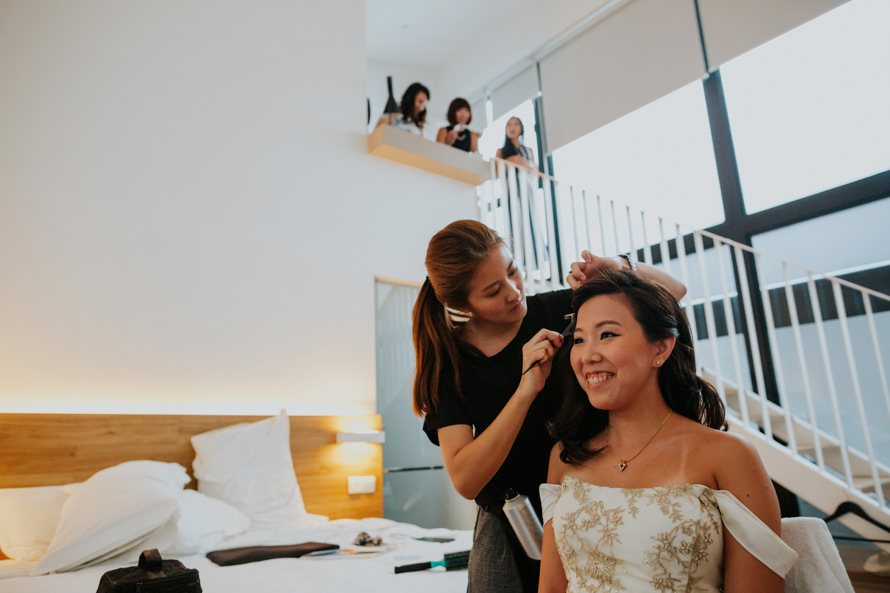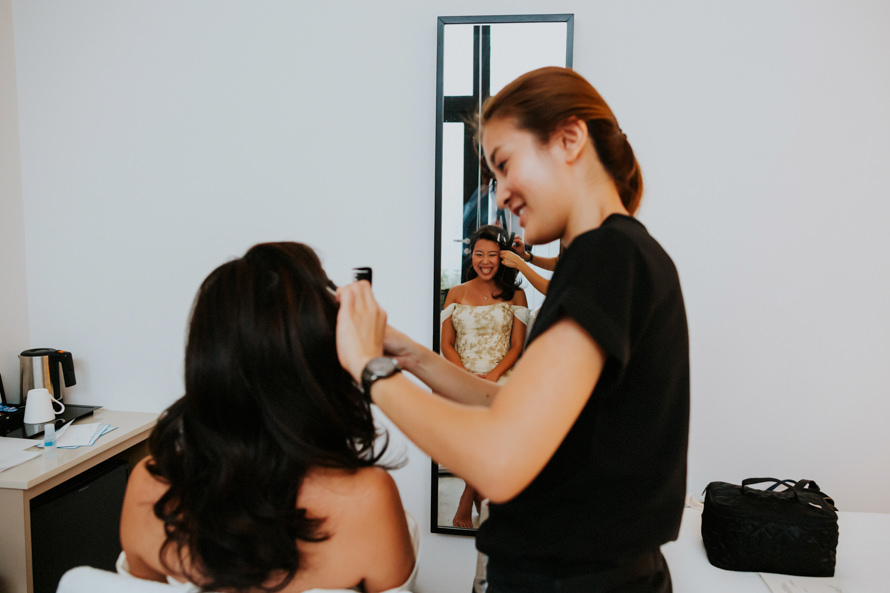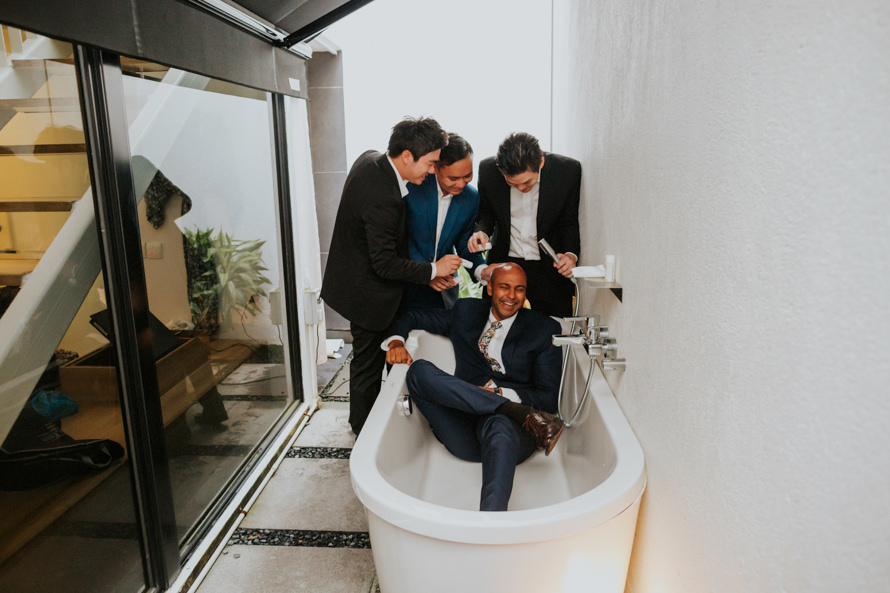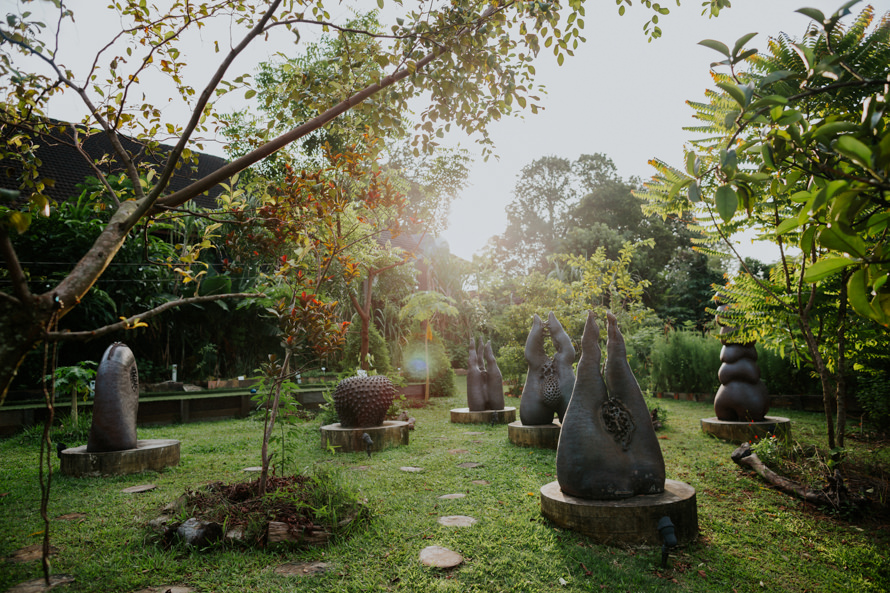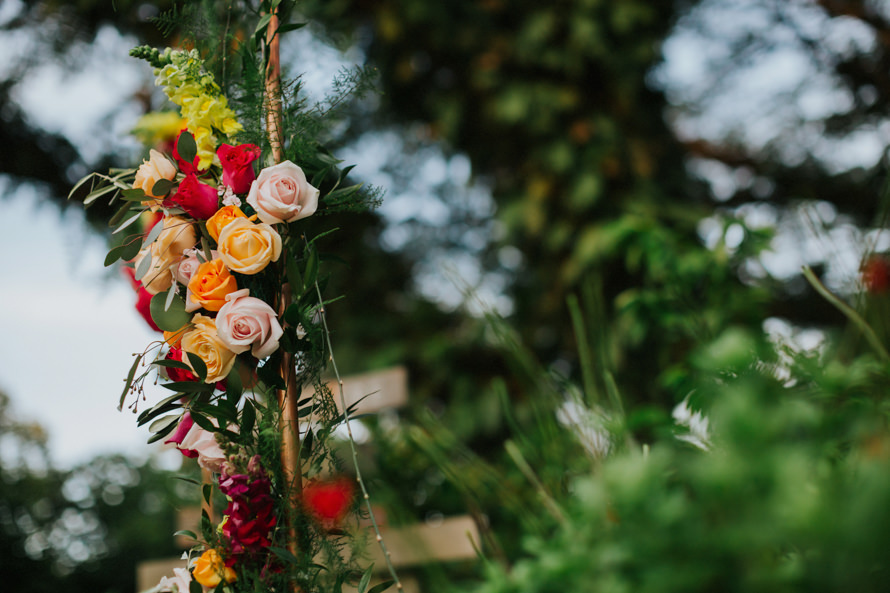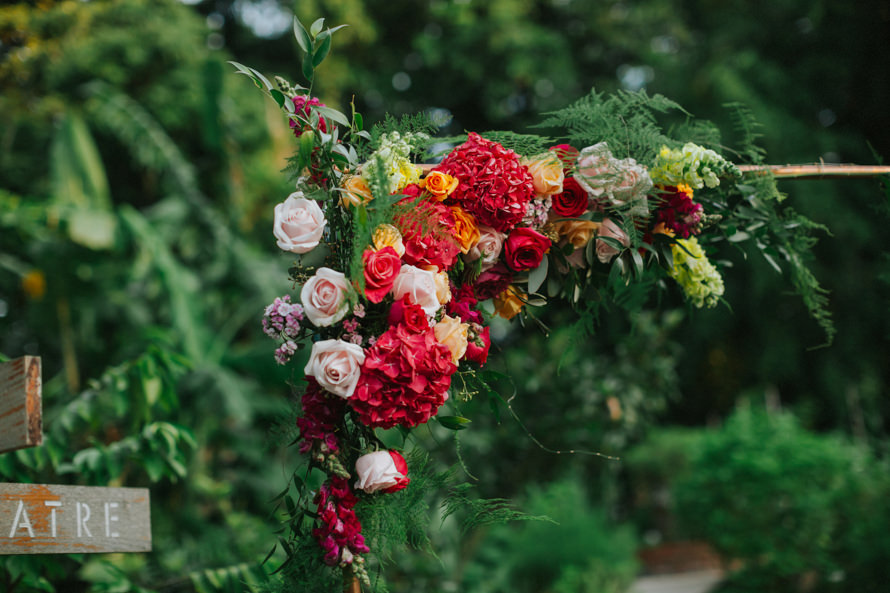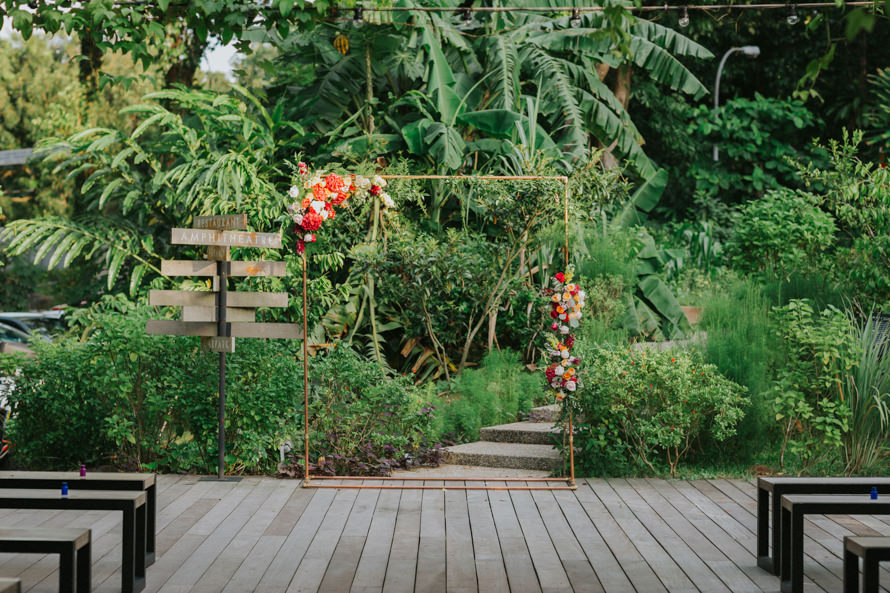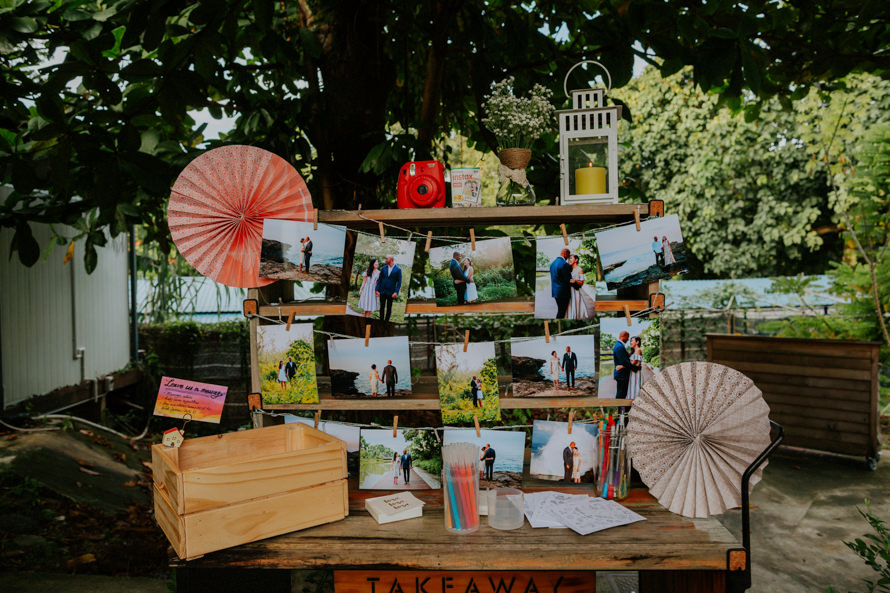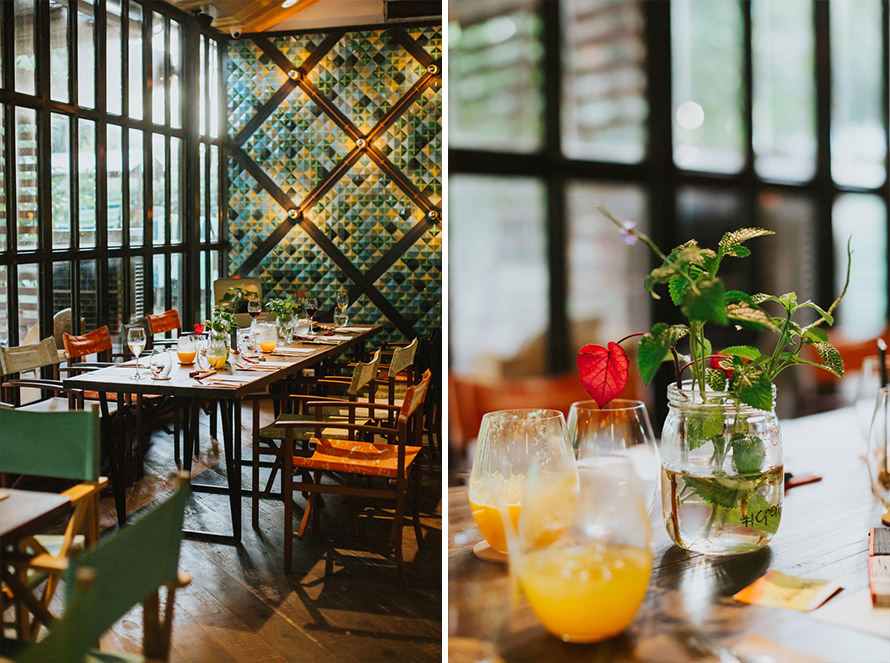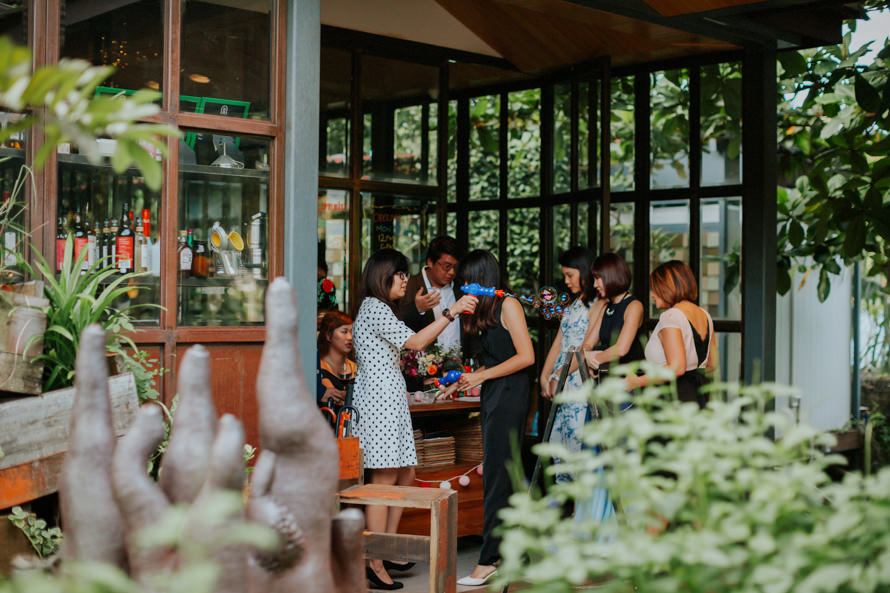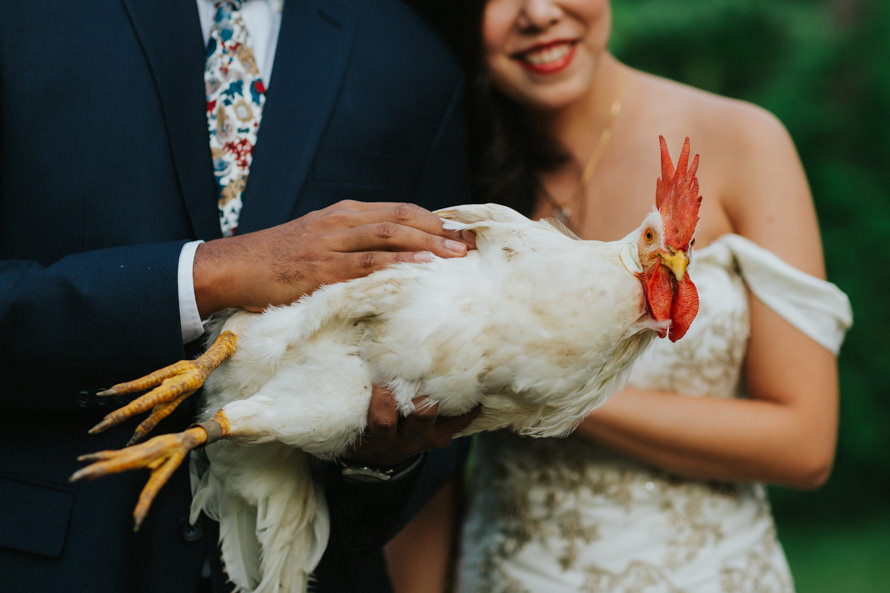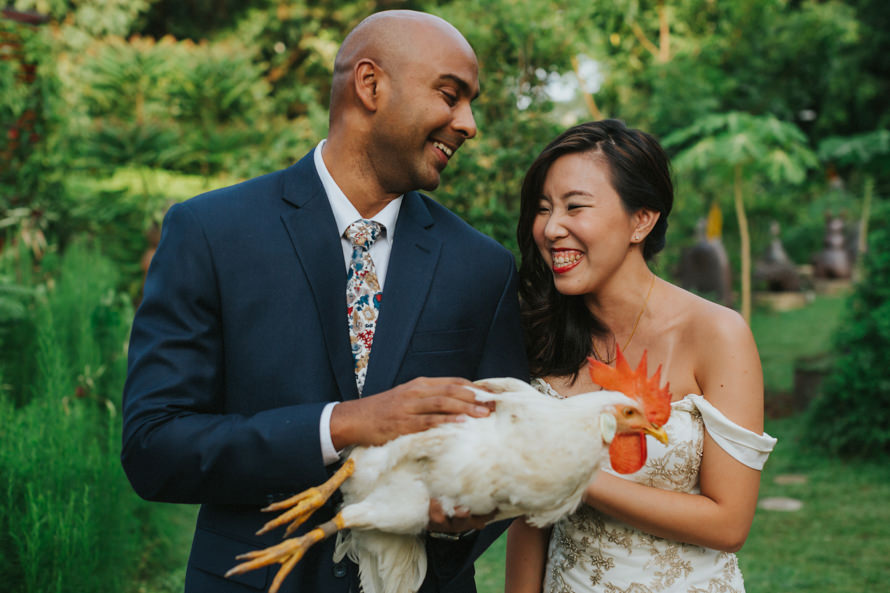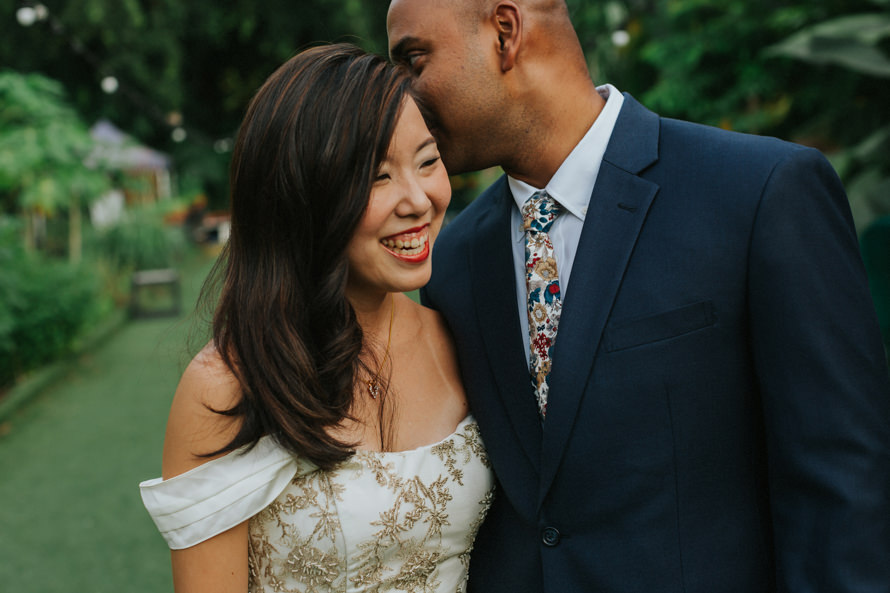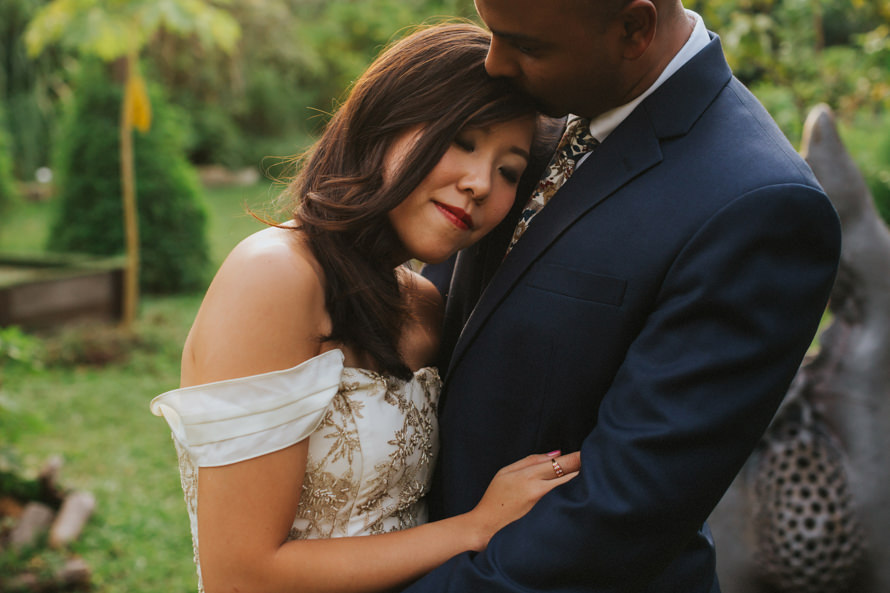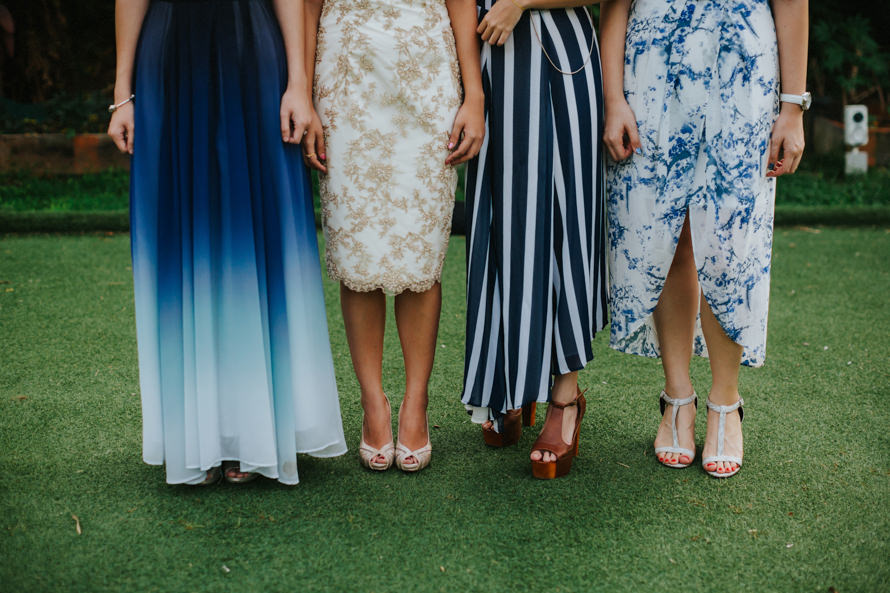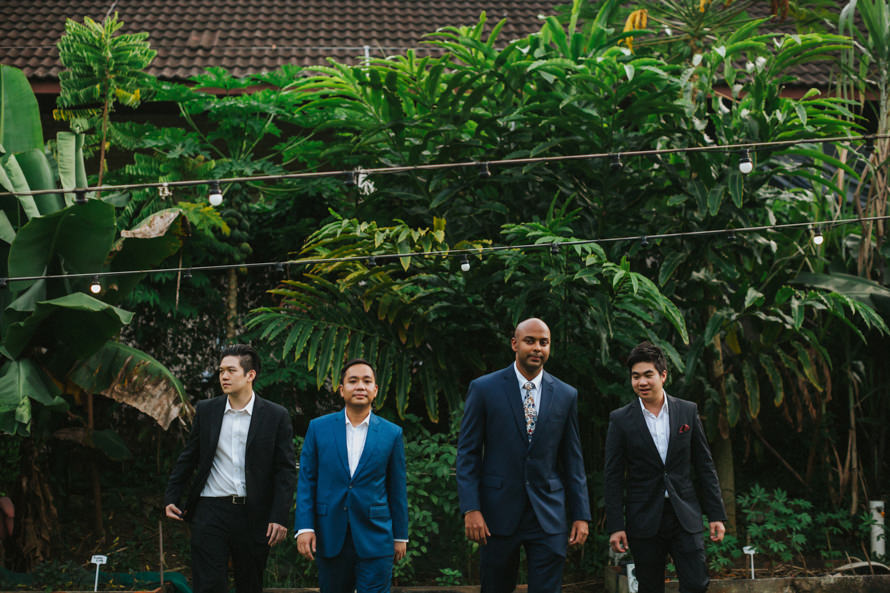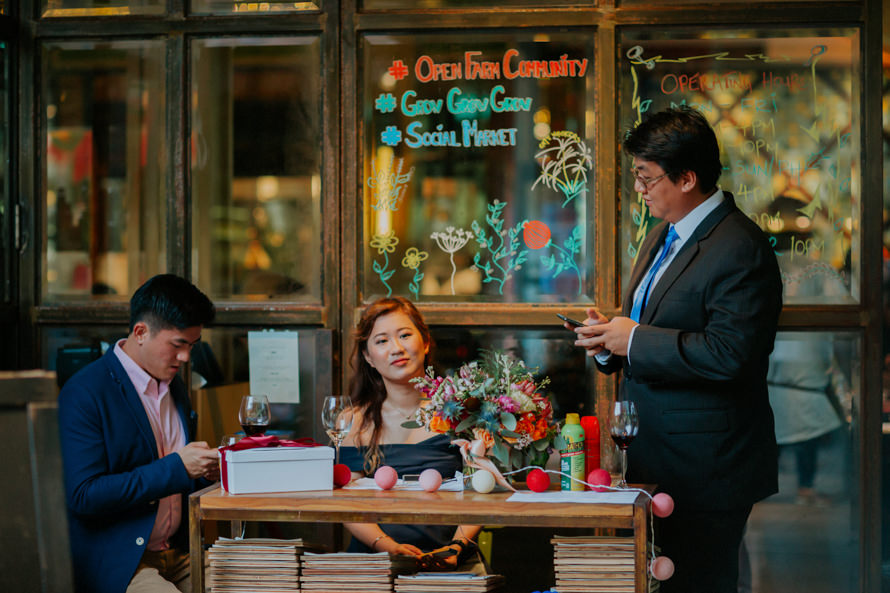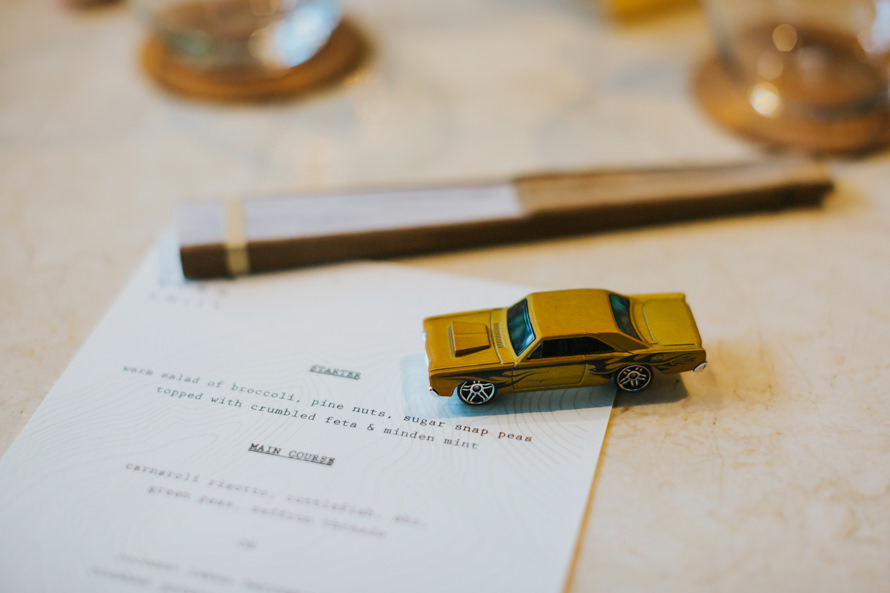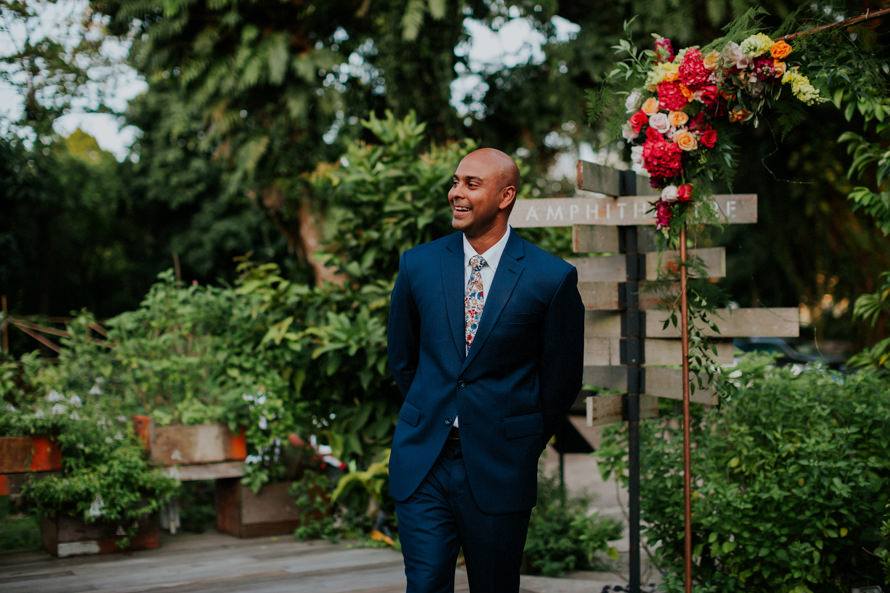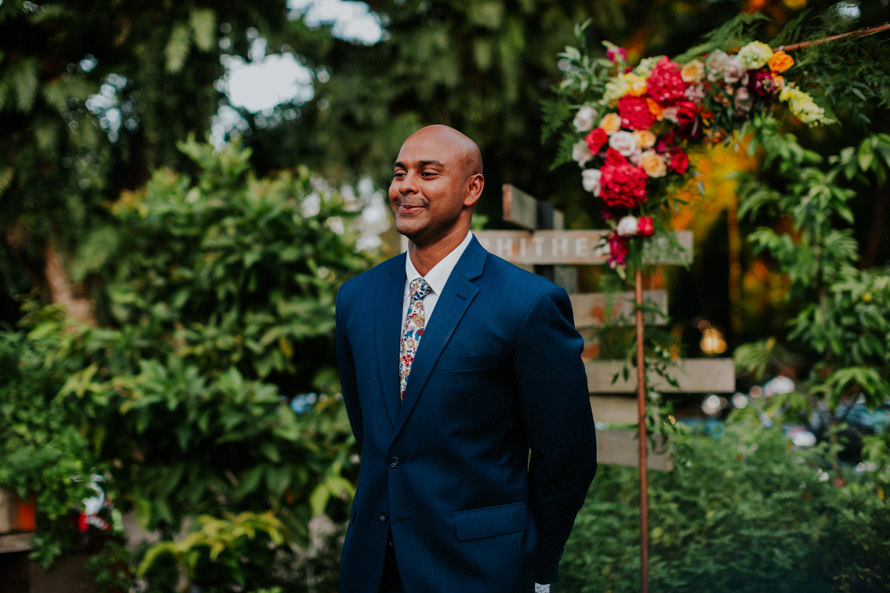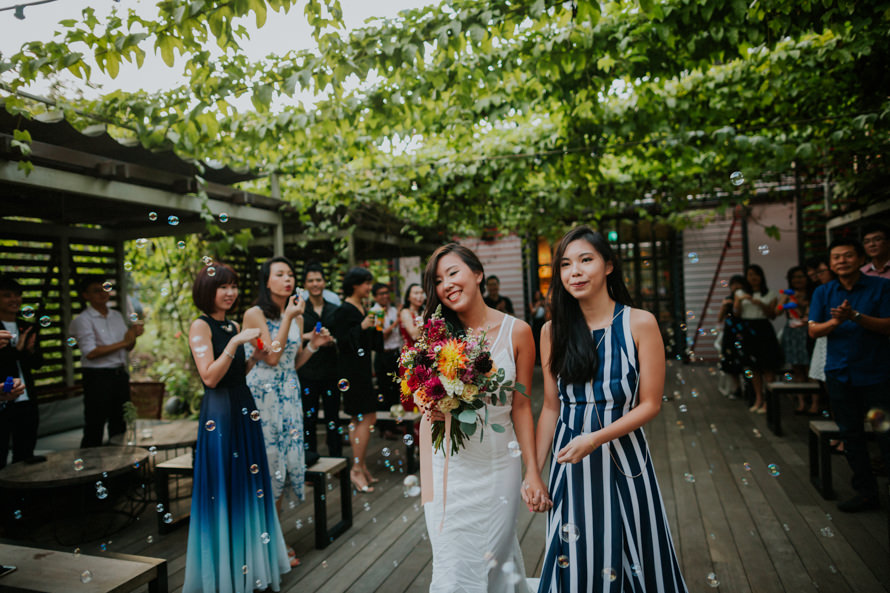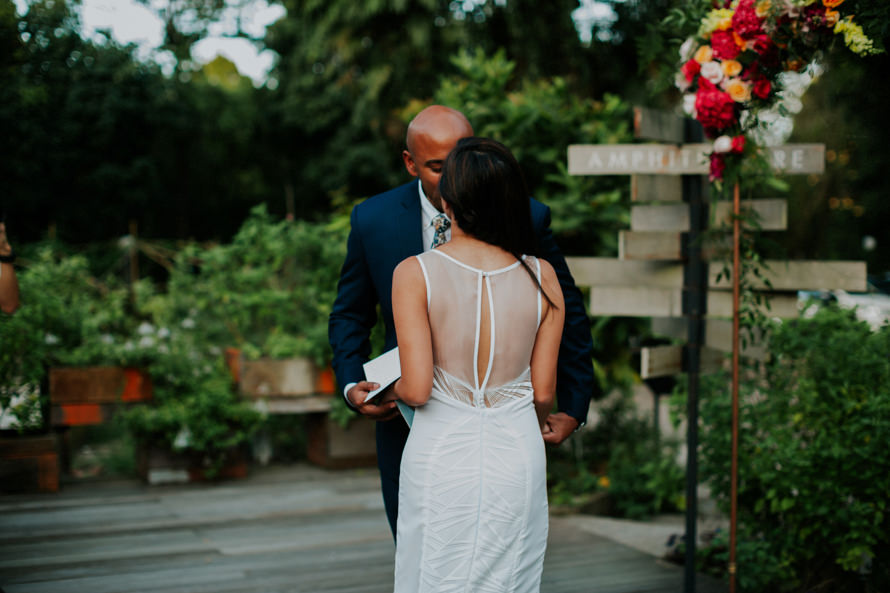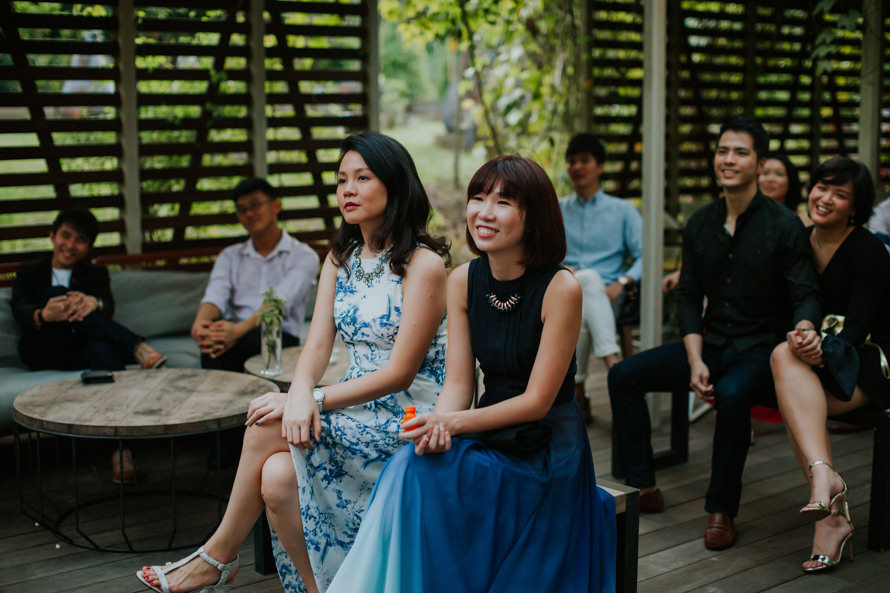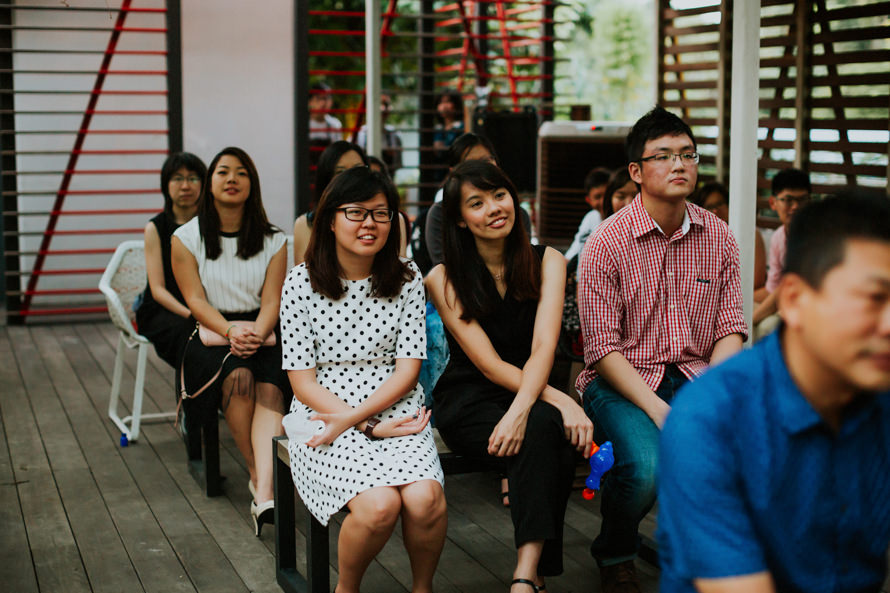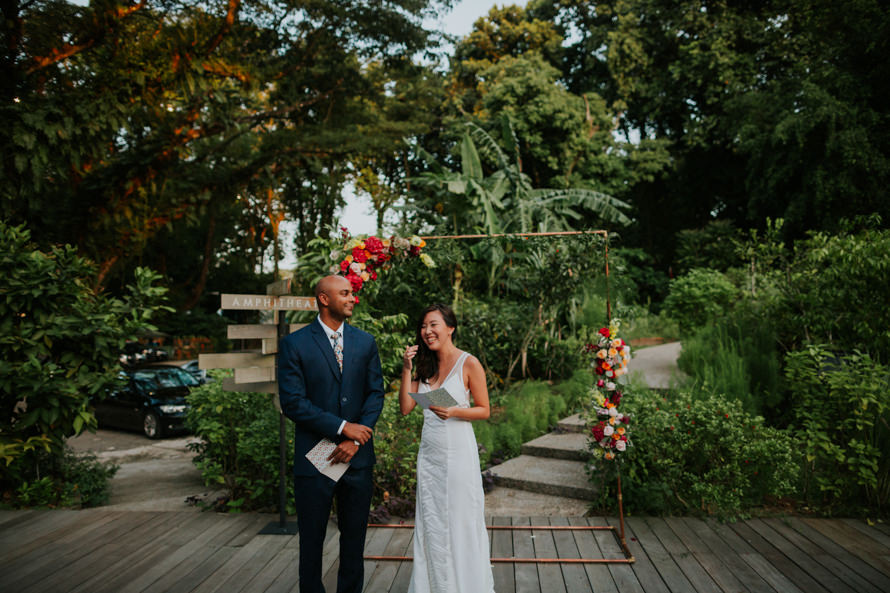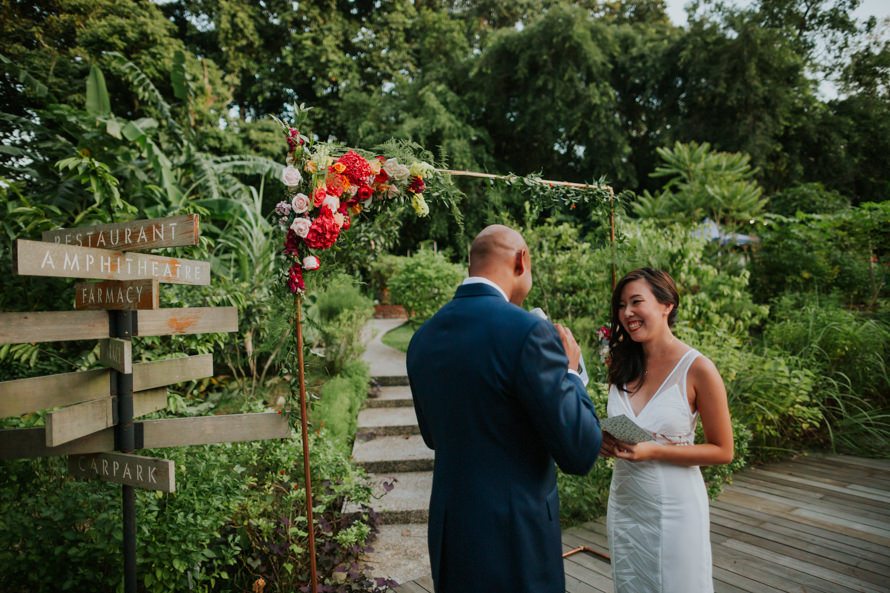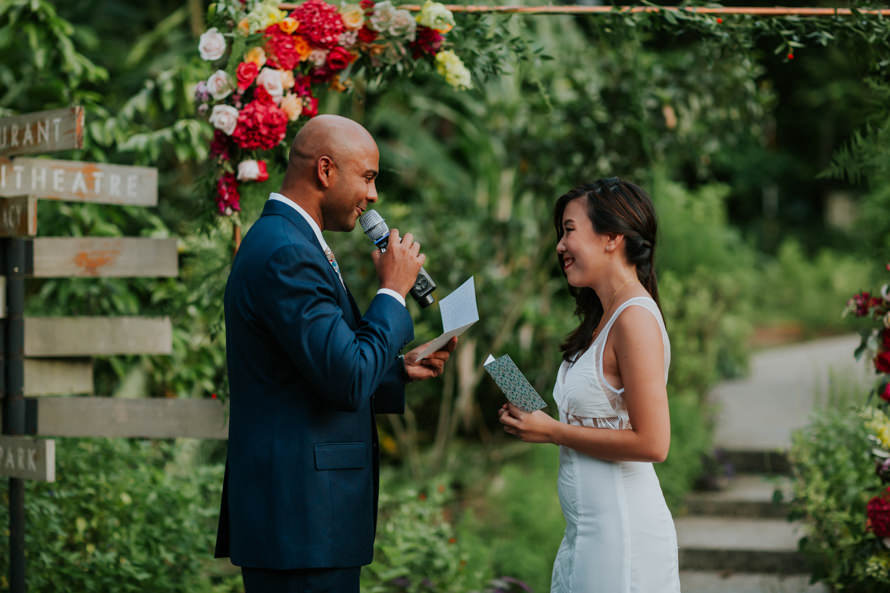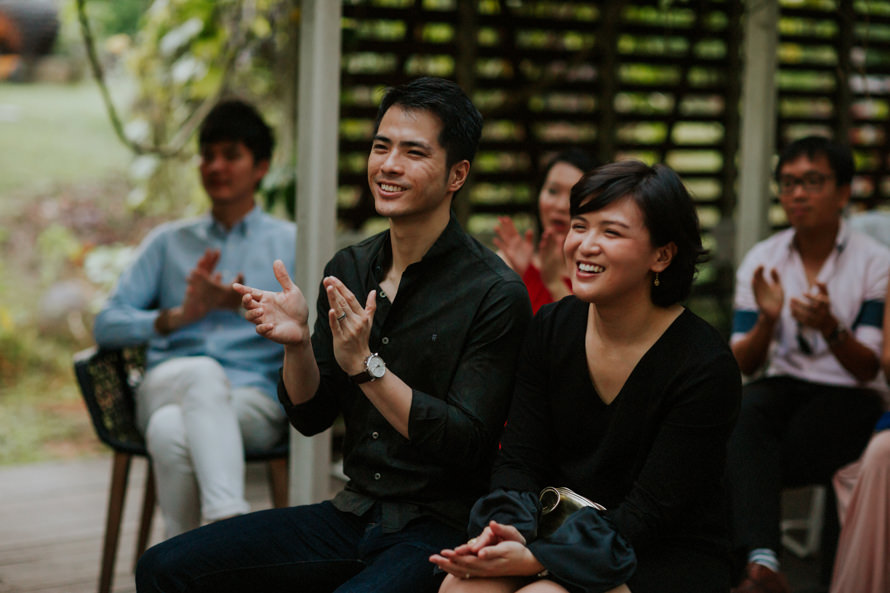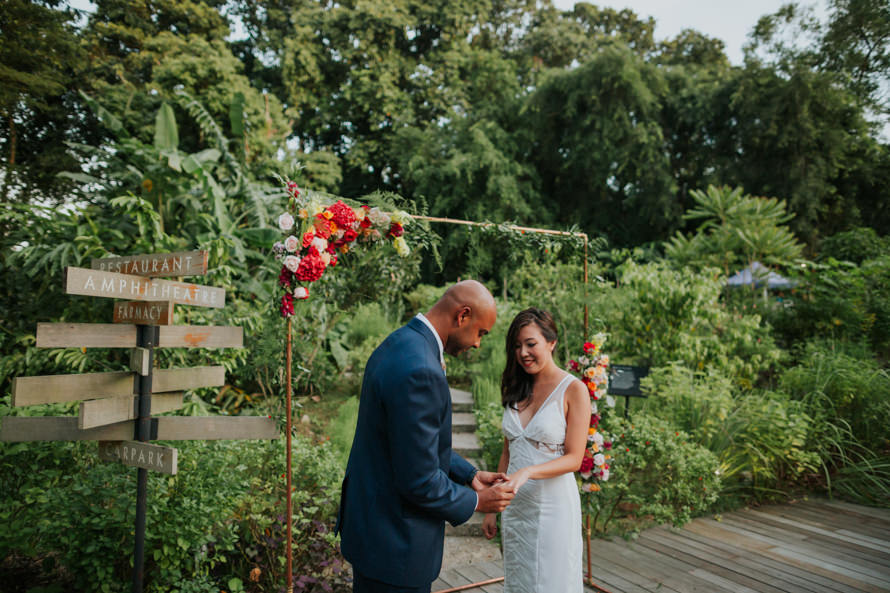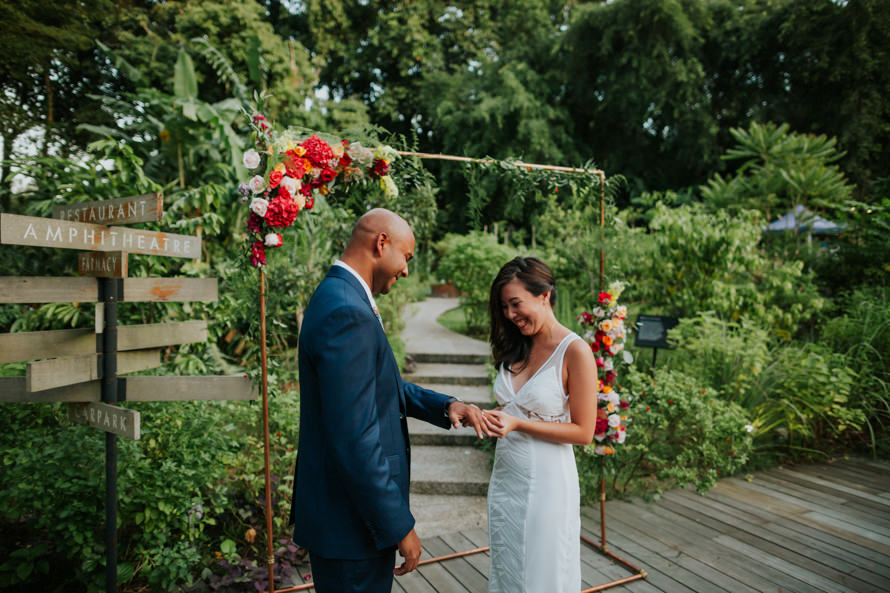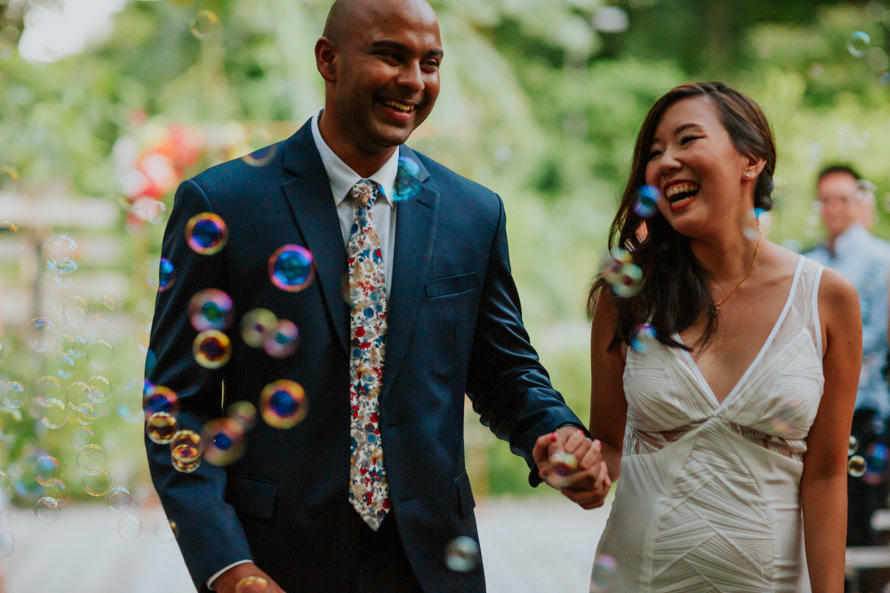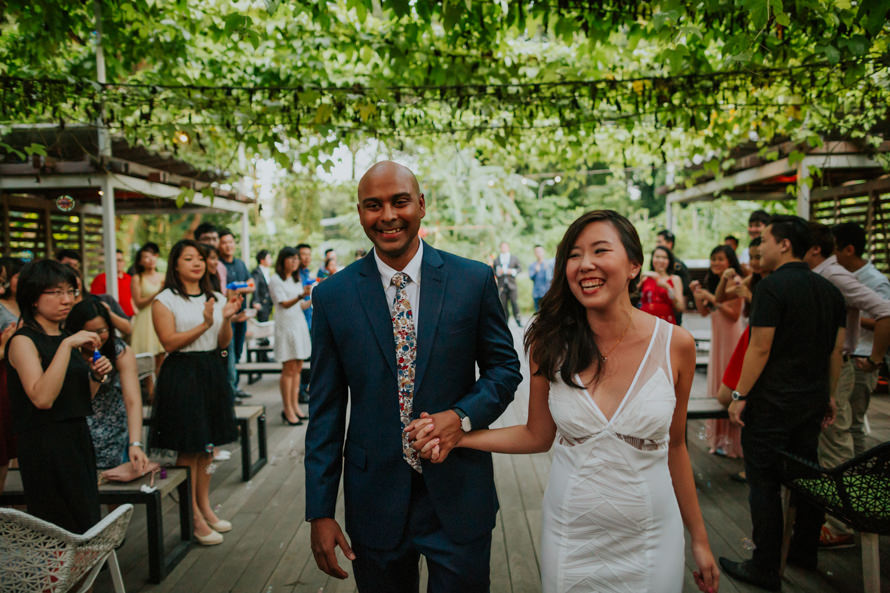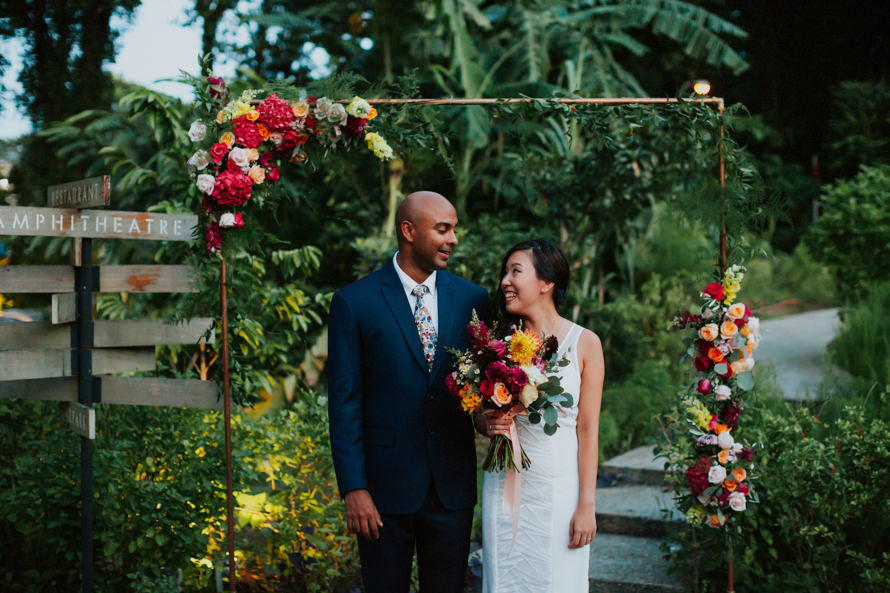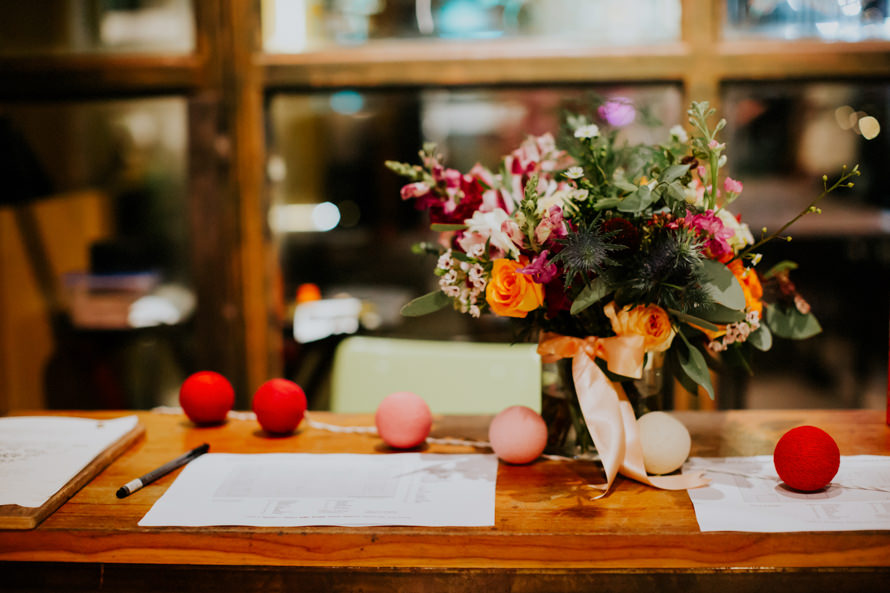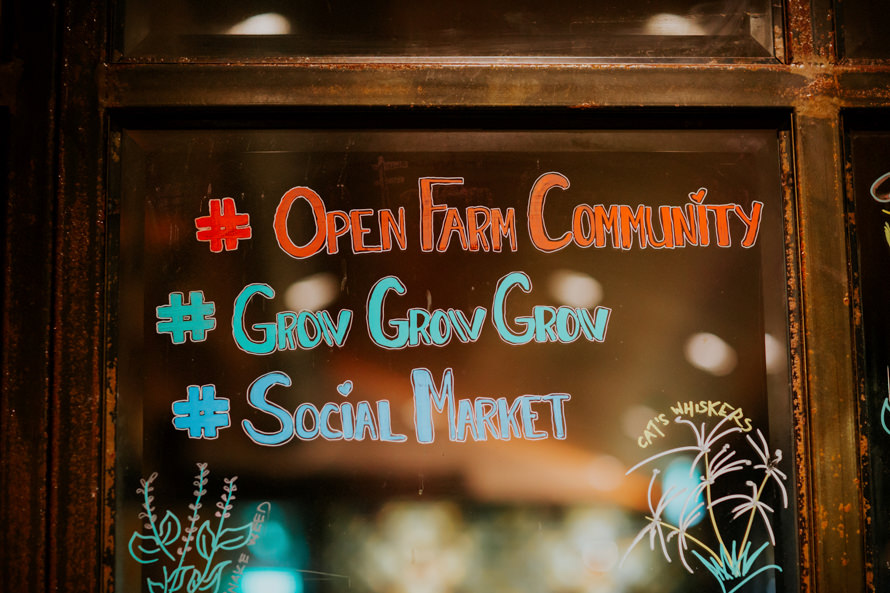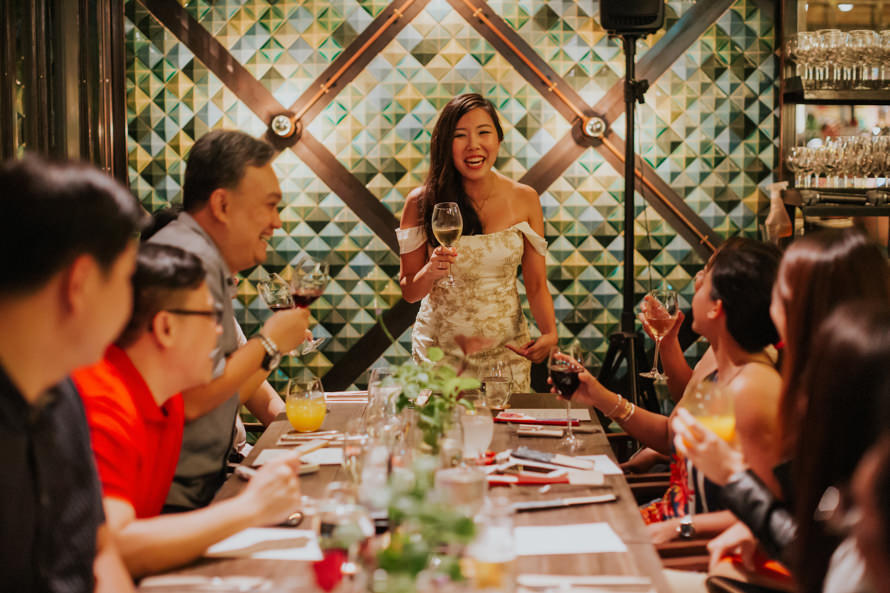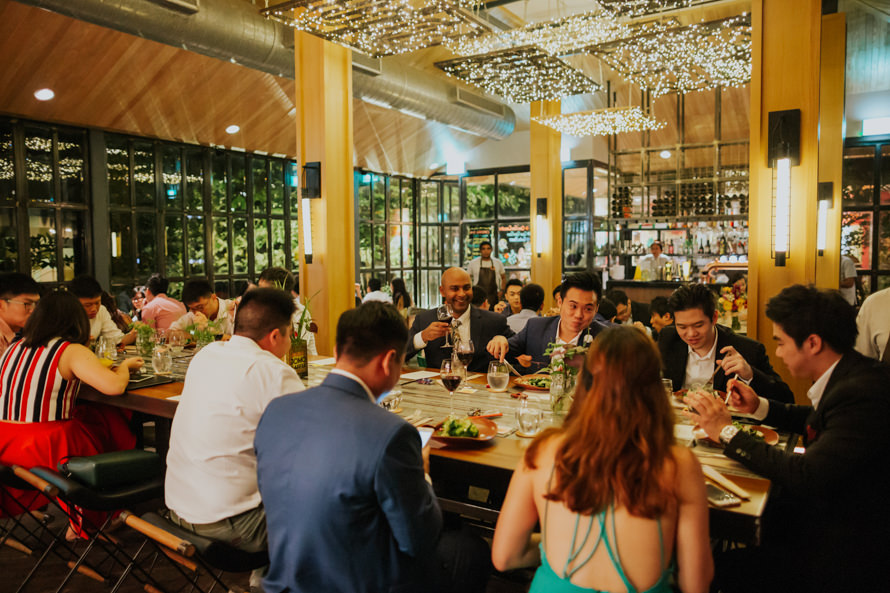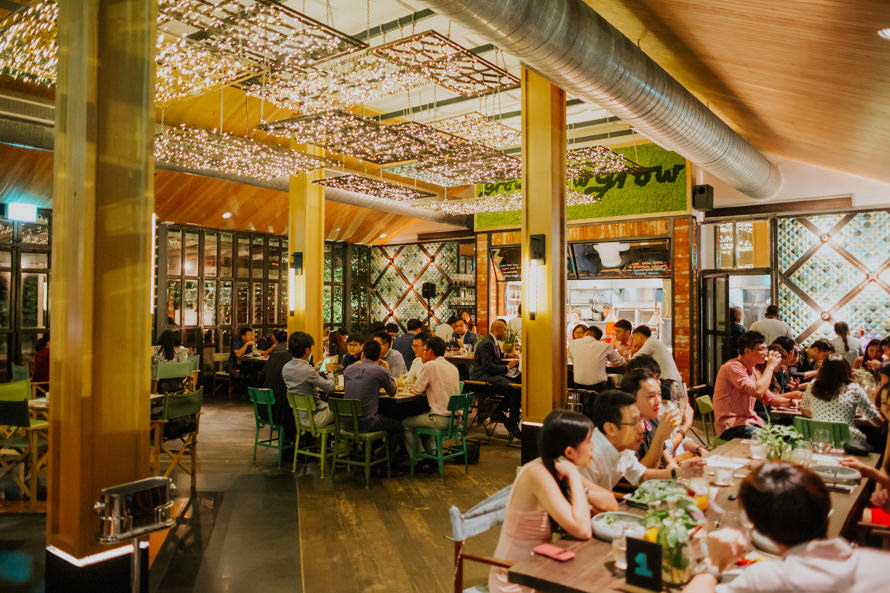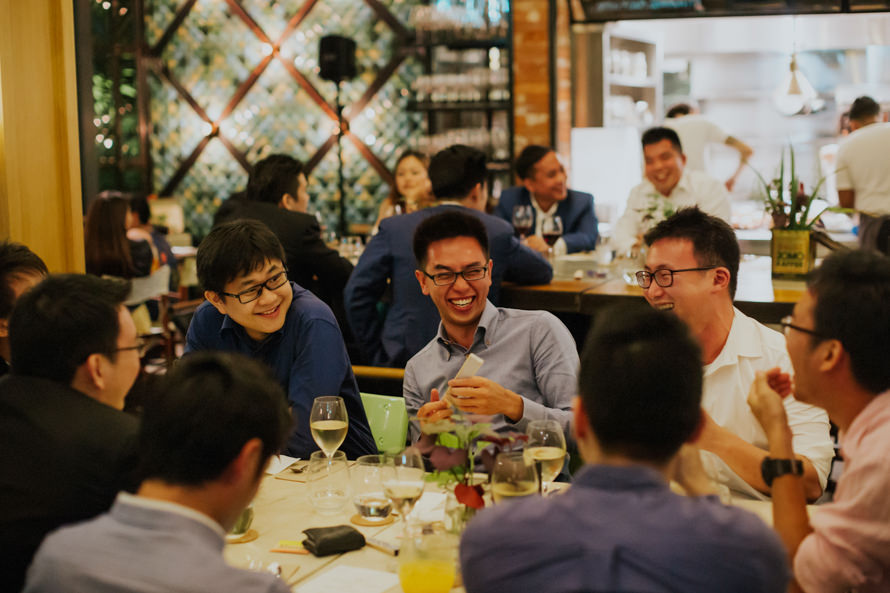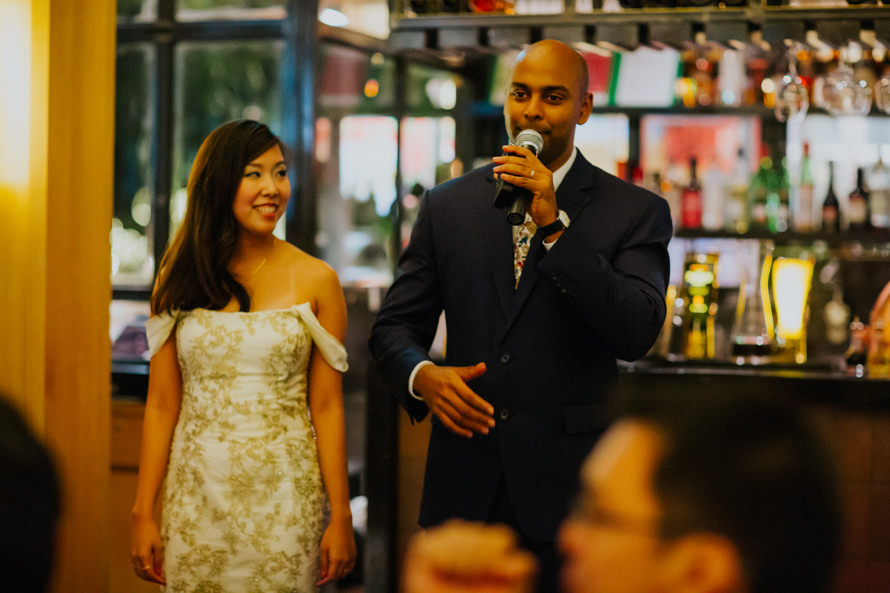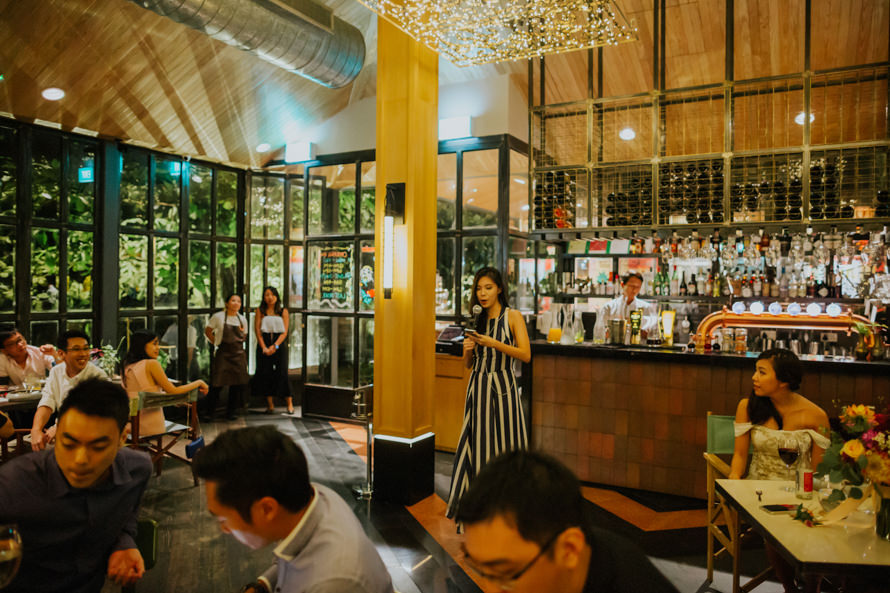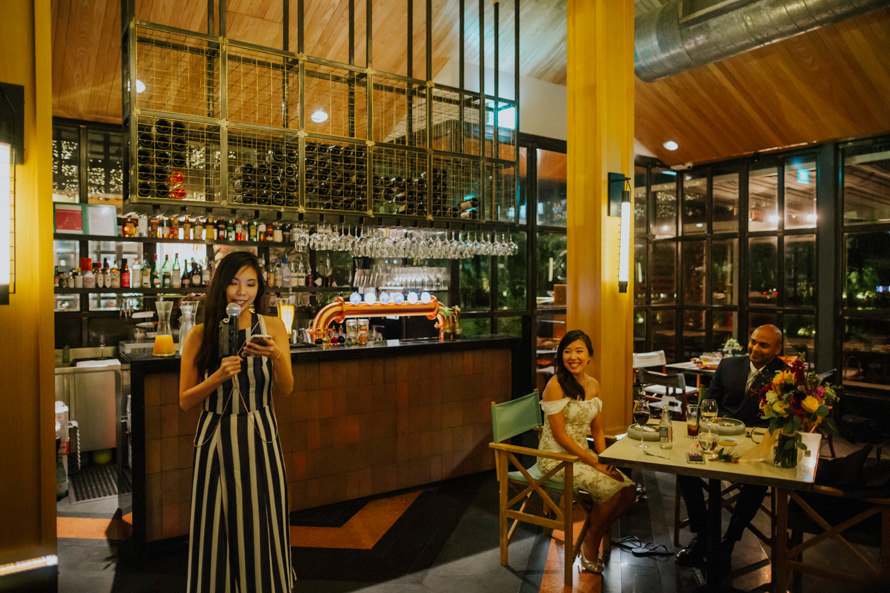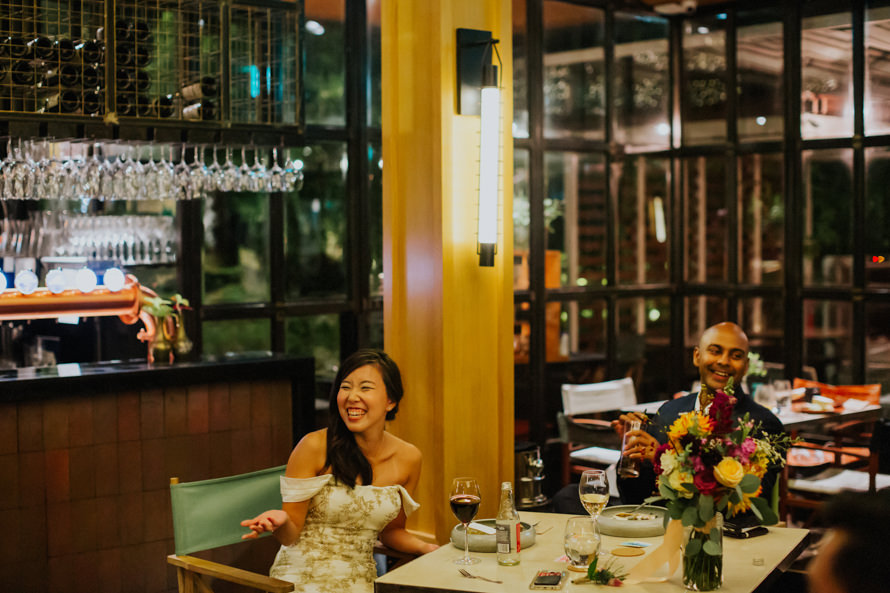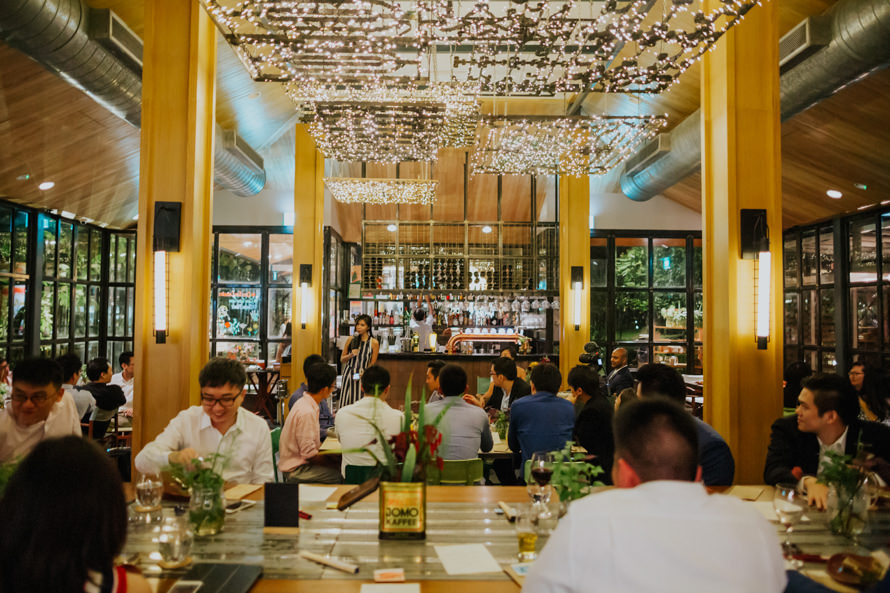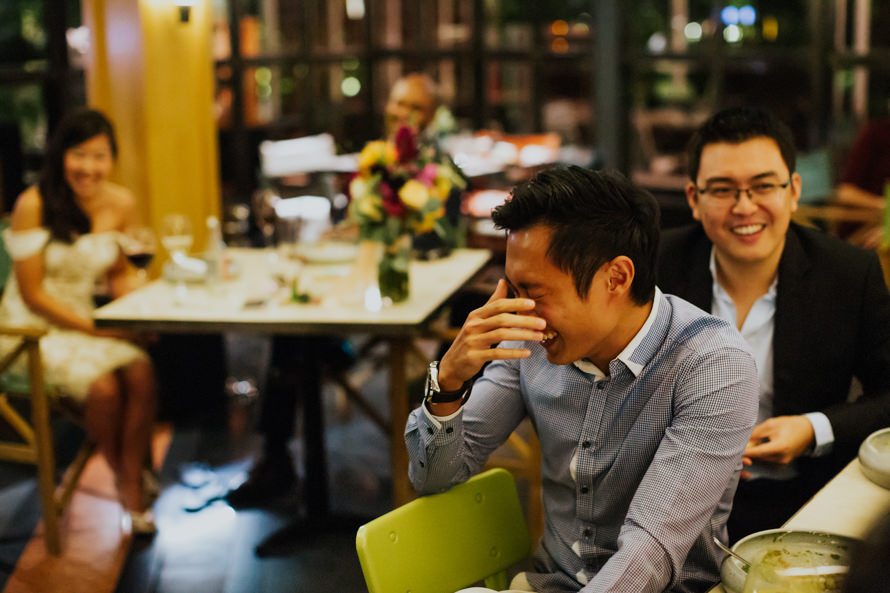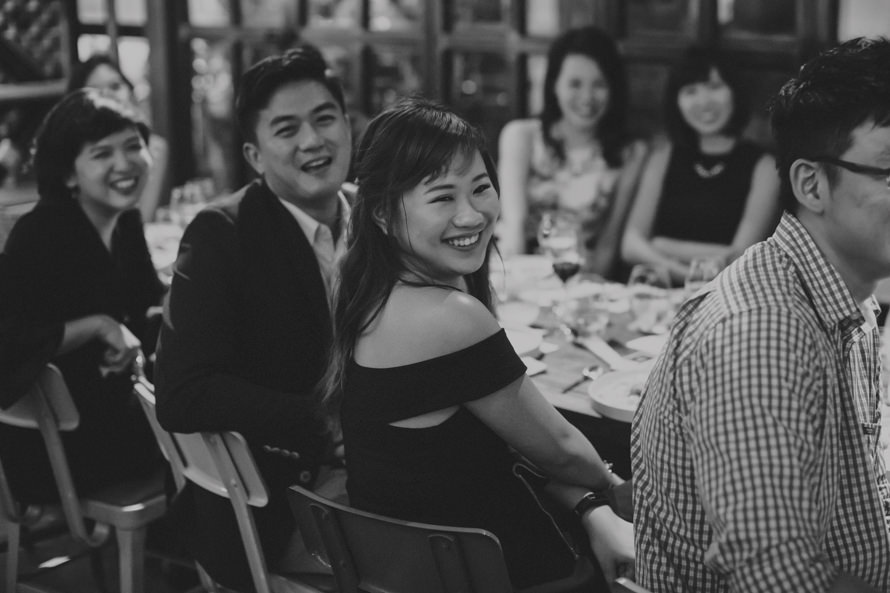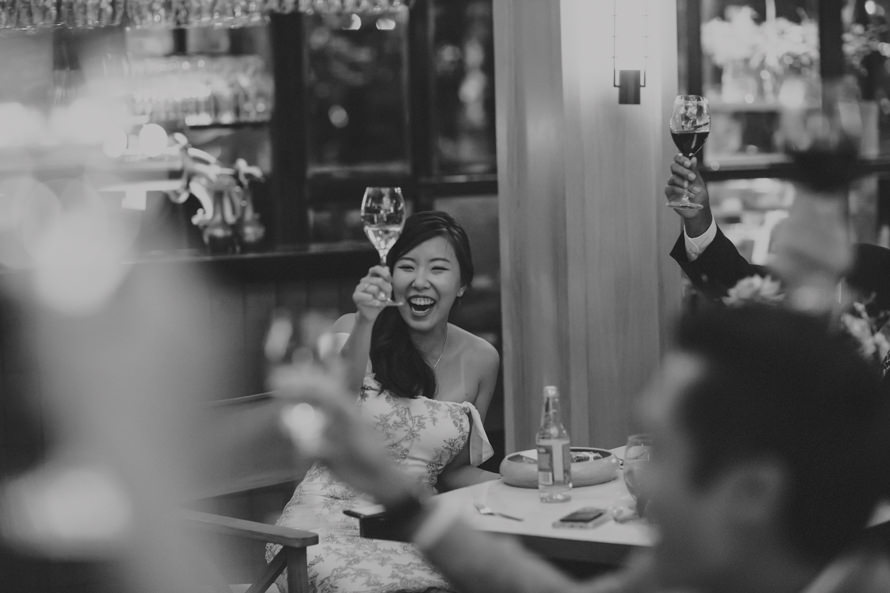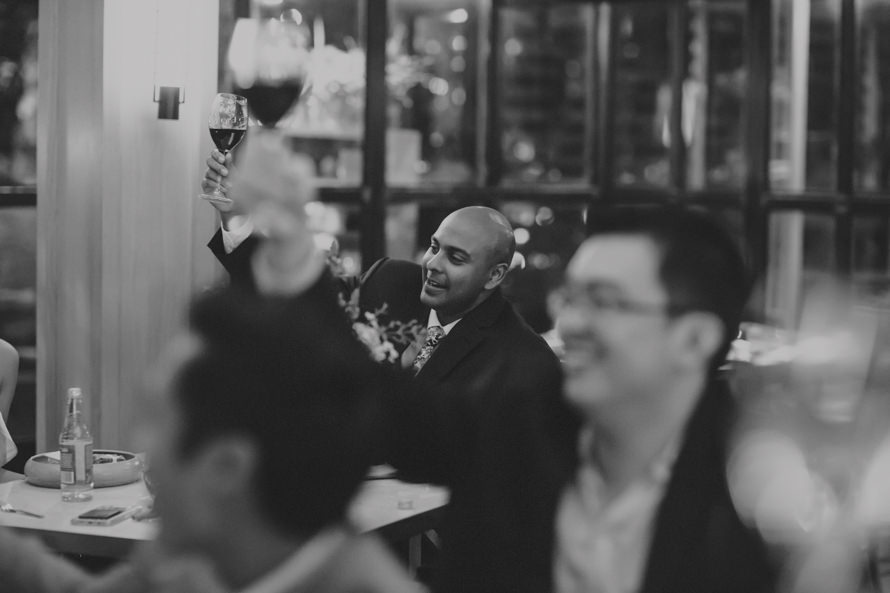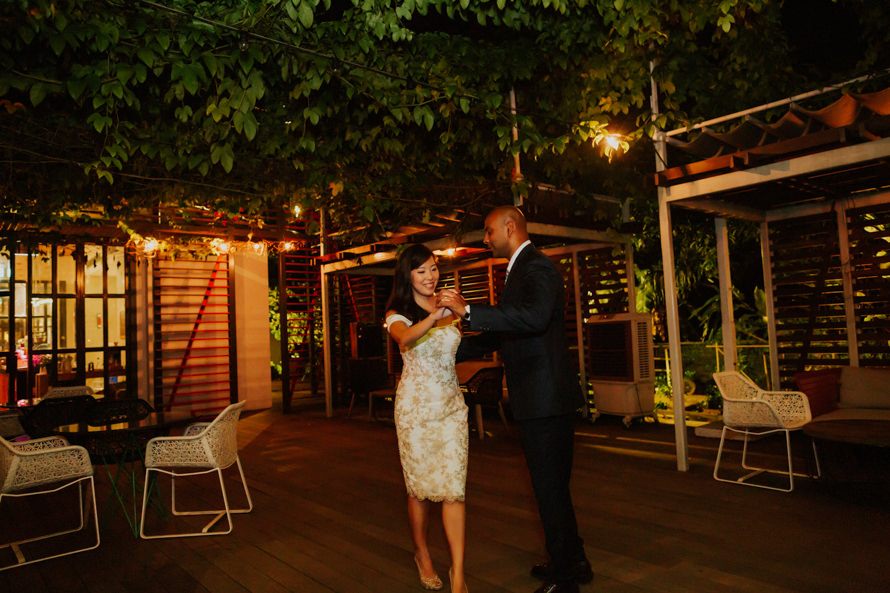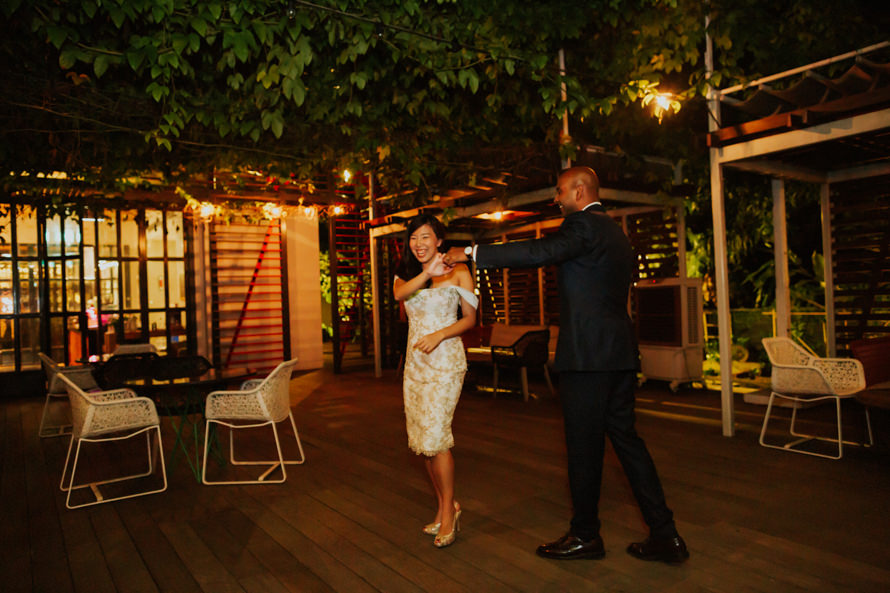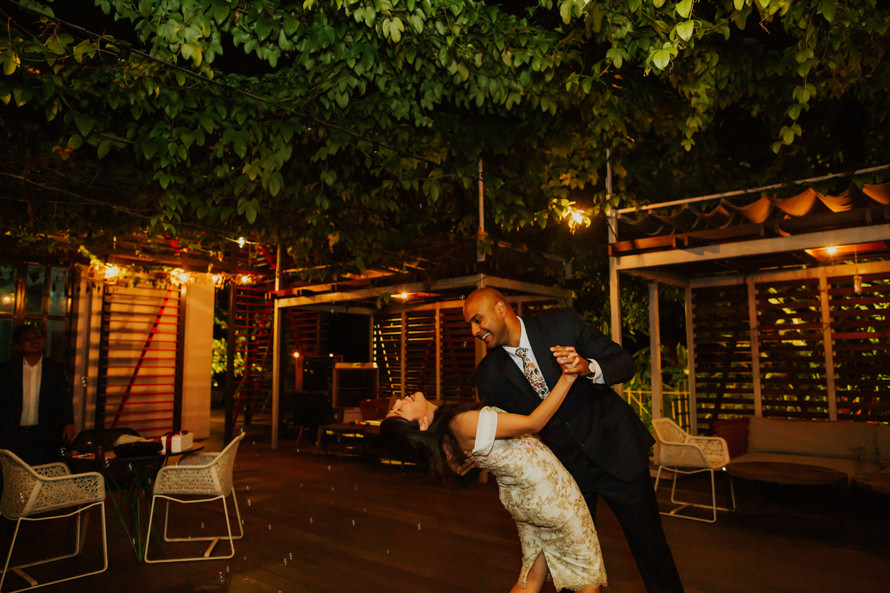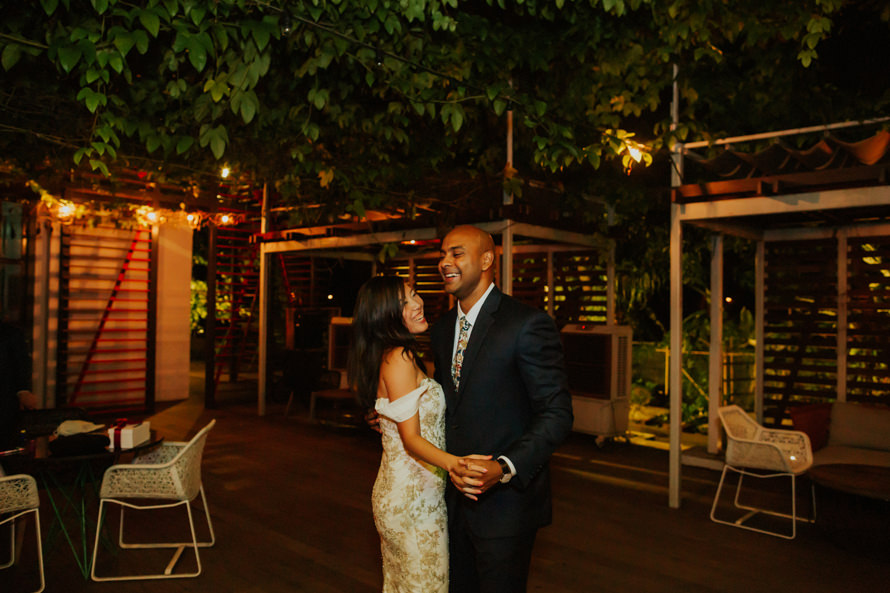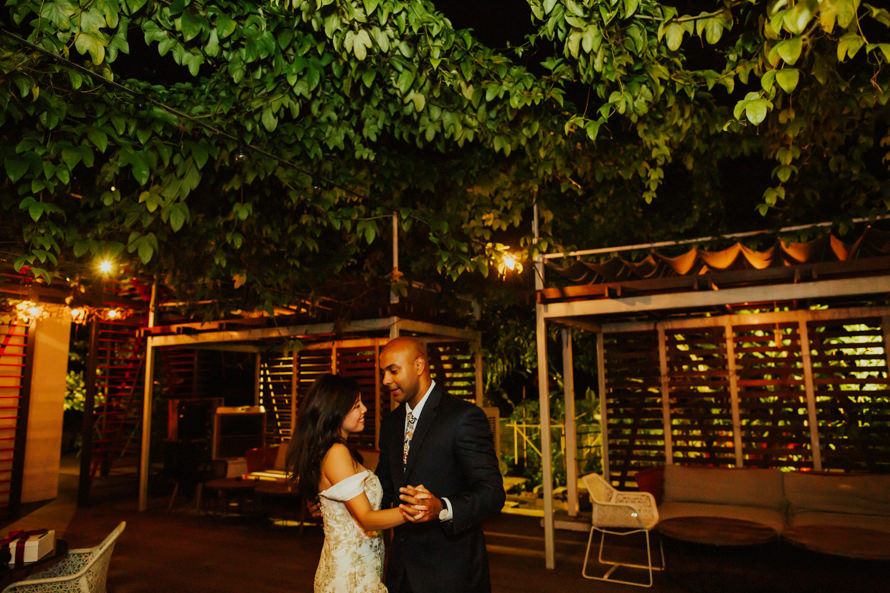 …and earlier in the afternoon…